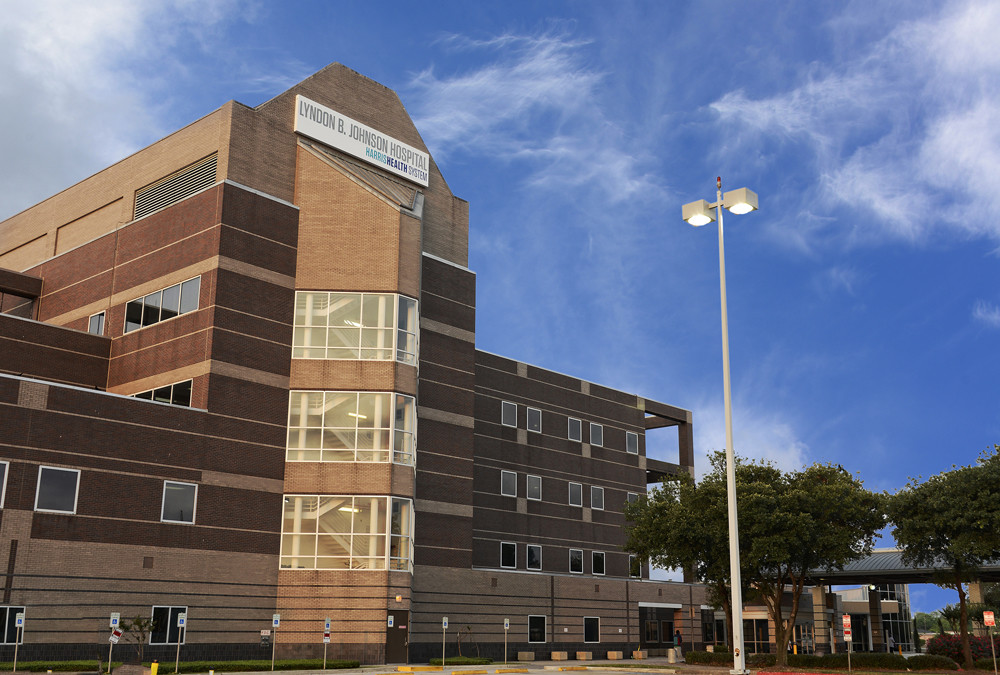 I'm now working on a story about getting access to mental health care in Texas. If you have a personal experience to share, send me a message at swernst@houstonpublicmedia.org or find me on Twitter @sarawilla1.
This story is part three of a four-part series on the 2023 fiscal year for Harris County.
Harris Health will receive an infusion of one-time federal funds from the American Rescue Act, shoring up a $45 million shortfall resulting from a budget battle among top Harris County officials last year.
"(I feel) relieved, more than anything else relieved," said Dr. Esmaeil Porsa, CEO of the safety net hospital district, which services low-income and uninsured residents in Harris County.
In September, Dr. Porsa testified at Commissioner's Court about the impact a no-new revenue rate would have on the Harris Health system.
"We are not magicians, what that means is cutting services," Porsa said at the meeting.
He was worried that a multi-million dollar deficit would delay their plans to expand cancer screenings or cut services they contract out to healthcare providers, such as behavioral health, dialysis and hospice care.
Harris County was poised to approve a proposed tax rate with a democratic majority on the Court. However, Republican Commissioners Jack Cagle and Tom Ramsey boycotted the meeting stating that rate was too high for taxpayers. Without a quorum, the much lower no-new revenue rate was adopted.
In the following weeks, Harris County Commissioners found a stopgap solution to fill the financial gap the hospital district was facing. Federal money from the American Rescue Act has provided a cushion, allowing Harris Health to move money around and ensure that services would not be cut this year.
Construction of the Quentin Mease out-patient clinic has been underway — an effort to chip away at a backlog of 3,000 patients in need of colonoscopies as of September 2022. The facility was at risk of a delayed opening, according to documents from Harris County's Office of Budget and Management. But now, federal funds allow Harris Health to afford staffing up the clinic.
"I know for a fact that once our endoscopy suite comes online this summer, we can start doing colonoscopies," Porsa said. "That is really, really important."
The immediate fire has been put out, but there's also the system's long-term future at stake. Harris Health is preparing to approach the voters with a bond question this year to fund a solution to ongoing infrastructure problems at Lyndon B. Johnson hospital: building a brand new replacement hospital.
Dr. Porsa, who plans to present a proposal to the hospital board in March, said the stopgap keeps the system's credit rating intact. Finishing the fiscal year with debt could lower the system's score and require it to borrow at a higher rate — a harder sell to voters at the polls.
Conversations about a replacement hospital began after a series of plumbing problems was discovered at LBJ hospital. The most notable happened on the morning of August 22, 2022, when water began leaking from the ceilings into patient care areas, according to Aown Syed, the hospital's Vice President of Operations.
"It was almost like we're being flooded," said Syed. "All of our crews had jumped in. It wasn't a matter of what position you were in. Everybody knew all hands on the ground."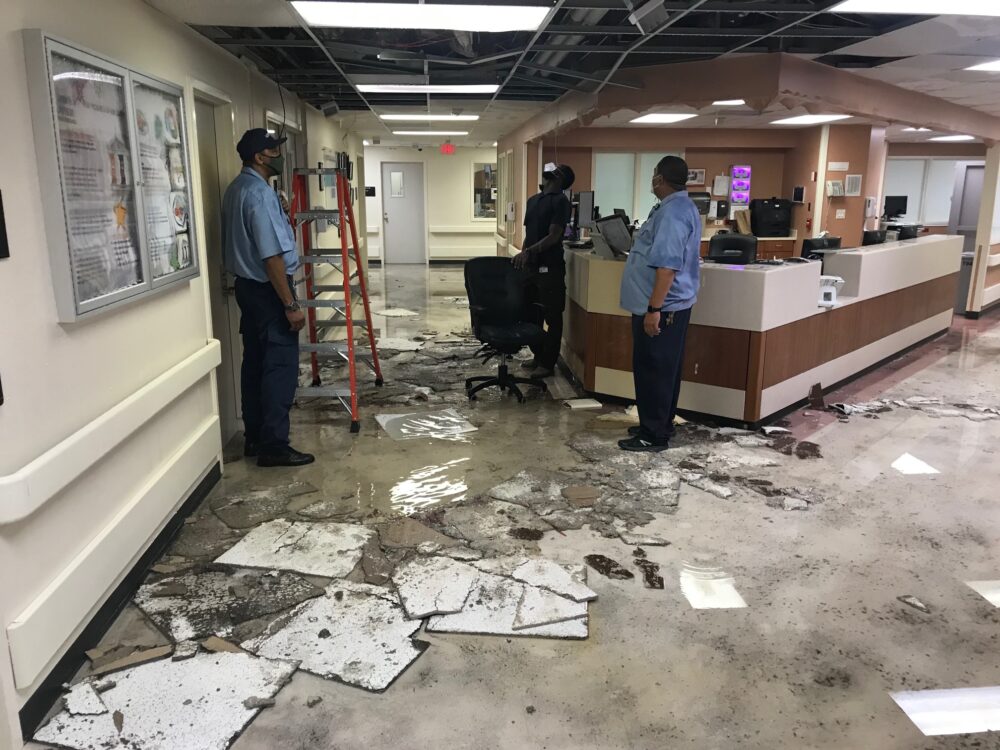 A coupling, or the material that connects pipes together, had deteriorated. A leak on the heating hot water line started on the fourth floor. Water then trickled its way down to the second and third floors, drenching sheetrock and ceiling tiles.
"Staff was all soaked — whatever they were wearing," said Syed. "There was debris all over the place."
Around 45 beds went offline. Patients were transferred to Ben Taub and other partner facilities.
"Our entire hospital was at a halt," said Syed. "In the sense of saying we have people in the emergency room and they still need to come upstairs to be admitted and we have patients on these floors that now have to be transported out."
For the next 18 months, LBJ hospital underwent a partial overhaul of its plumbing infrastructure that rectified all the rusted couplings in patient care areas, Syed said.
However, the infrastructure of sanitary water lines that transport sewage, still require renovation.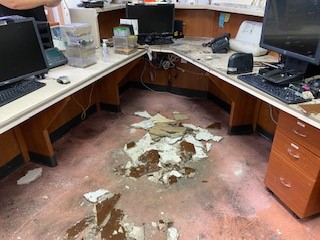 The building where LBJ hospital is housed first opened in 1989 as a replacement for Jefferson Davis hospital, which closed that same year.
Beyond the plumbing issues, Syed believes the physical size of the hospital is too small compared to demand. Patients are now paired two to a room. Plus, limited space in the emergency room, operating rooms and clinics is fueling a backlog, he said.
"We are the only facility out here on the northeast side of Houston," Syed said. "If we weren't here, unfortunately, the reality is that this is a desert."
The replacement hospital wasn't the only long-term financial concern following the adoption of a relatively low property tax rate.
Harris Health is projected to face a $150 million deficit next year, if the no-new revenue rate remains, Chief Operating Officer Louis Smith confirmed in a Nov. 15th meeting.
"This $45 million is a band-aid to plug a hole for this fiscal year," said Daniel Ramos, Executive Director of Harris County's Office of Budget and Management.
Harris Health will need to work with the budget office to make up for that shortfall, especially if the system's revenue doesn't grow, but costs from inflation and staffing shortages stay high.
"This funding is merely for one year, we don't have infinite ARPA dollars," said County Judge Lina Hidalgo after Commissioners voted to approve the allocation of ARPA dollars to Harris Health. "Next year, we'd still have to figure out what to do in order to plug this hole."