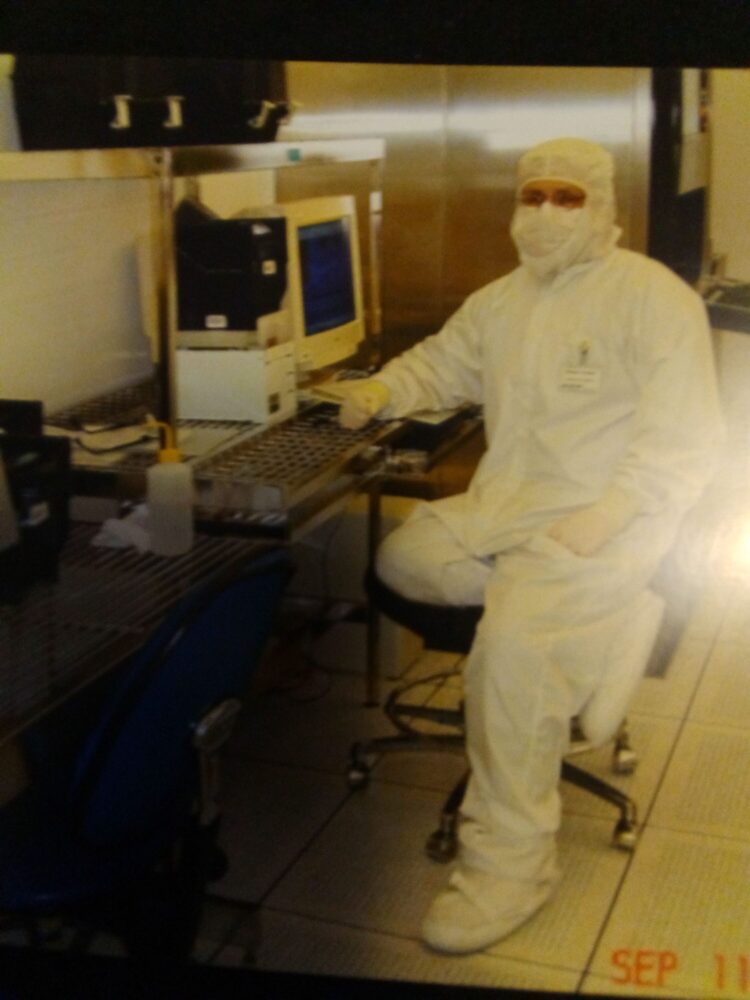 Ruben Lozano, 61, hasn't gone back to work since January. He worked at a manufacturing plant in San Antonio that produced semiconductor wafers found in electronics. But a host of symptoms that have stuck around after a COVID infection — headaches, shortness of breath, muscle pain and worst of all, insomnia — has made him too sick to return to the 12-hour shifts.
"It's terrible right now," Lozano said. "If I go to bed at 10 p.m., I wake up at two in the morning and I can't go back to sleep. I stay up until 5, 6, 7, 8. I mean, what a waste of my time."
Lozano doesn't have the type of job that can employ workplace accommodations like remote work. He said the product needs to be moved physically and he's often on his feet.
During the first few months of his Long COVID symptoms, he relied on short-term disability insurance until it ran out. He wanted to return to work, but was just too sick.
"Sometimes I would feel good and I'm like, 'oh, maybe I can go back to work now'" Lozano said. "And then I'd be wiped out. It's very frustrating. I wish I could have gone back to work. I miss it."
This summer, Lozano received a denial letter after applying for long-term disability insurance — a benefit his employer offers that he's been paying into for years. The letter said that he didn't meet the insurer's definition of disability.
Lozano said most of the tests doctors ordered for him returned normal results, despite his feeling sick.
Katie Bach, a Senior Fellow at the Brookings Institute, said this is a common problem that Long COVID survivors with debilitating symptoms are facing.
"There is no way to prove that you have Long COVID, there's no blood test for it," Bach said. "And there aren't very many physicians in the U.S. who are really experts at it."
In a report published last month, Bach laid out the importance of federal, state and local government to address five policy areas — investing in medical research, expanding paid sick leave, expanding workplace accommodations, improving the disability claims process and gathering better data.
"(Long COVID) has both a societal cost and a personal cost," Bach said. "The societal cost is lost wages, the health care burden and productivity burden — they have significant brain fog, so their productivity drops. There's this kind of big societal cost in this scenario."
Bach said some workplace accommodations could include remote work, allowing workers to sit, instead of stand, and flexibility on deadlines.
A report from the Biden administration published last month also suggested permitting service animals or providing air purifiers at work.
But these types of accommodations aren't compatible with jobs of all types, particularly those in the service industry that pay low wages.
"The very people who have the least amount of financial cushion are also disproportionately likely to get COVID at work. And then they are exactly the people whose jobs are hardest to make Long COVID friendly."
Making the disability claims system more accessible is so crucial for supporting the most vulnerable workers, Bach said.
"Without a good safety net and if you're not pretty wealthy to start with, this can be devastating for a family," Bach said.
The same report from the Biden administration points to well-established programs that have existed long before the pandemic. For health insurance, there's the ACA marketplace, Medicaid and Medicare for seniors. For financial assistance, it highlights Social Security Disability Insurance, Supplemental Security Insurance and unemployment benefits.
"Maybe this is a moment to rethink how we support disabled people to engage in society," Bach said. "It makes sense that the response is: if you have Long COVID, you can access all these social resources. I think there's another question to ask. Are those resources enough for people with Long COVID or others?"
Ruben Lozano plans to apply for unemployment and perhaps return to school as he continues to recover. In the meantime, he has been dipping into his IRA as a means to get by without a stream of income. This has meant certain lifestyle changes. He canceled his cable and internet services. He no longer eats out anymore. Most of his meals are sandwiches made at home.
His one and only goal now is to focus on getting better in order to return to work. He recently lost his health insurance because of his inability to work and can no longer see a rehab specialist anymore.
Like many Long COVID survivors, he's trying to take his health into his own hands. He goes on walks everyday. He takes his vitamins. And he is taking control of one of the few things he can: his mindset.
"I can't complain," Lozano said. "There are people having nothing to do with COVID in wheelchairs that can barely walk, little kids dying from leukemia, all kinds of issues. So I can't complain. I got to look at the positive side."