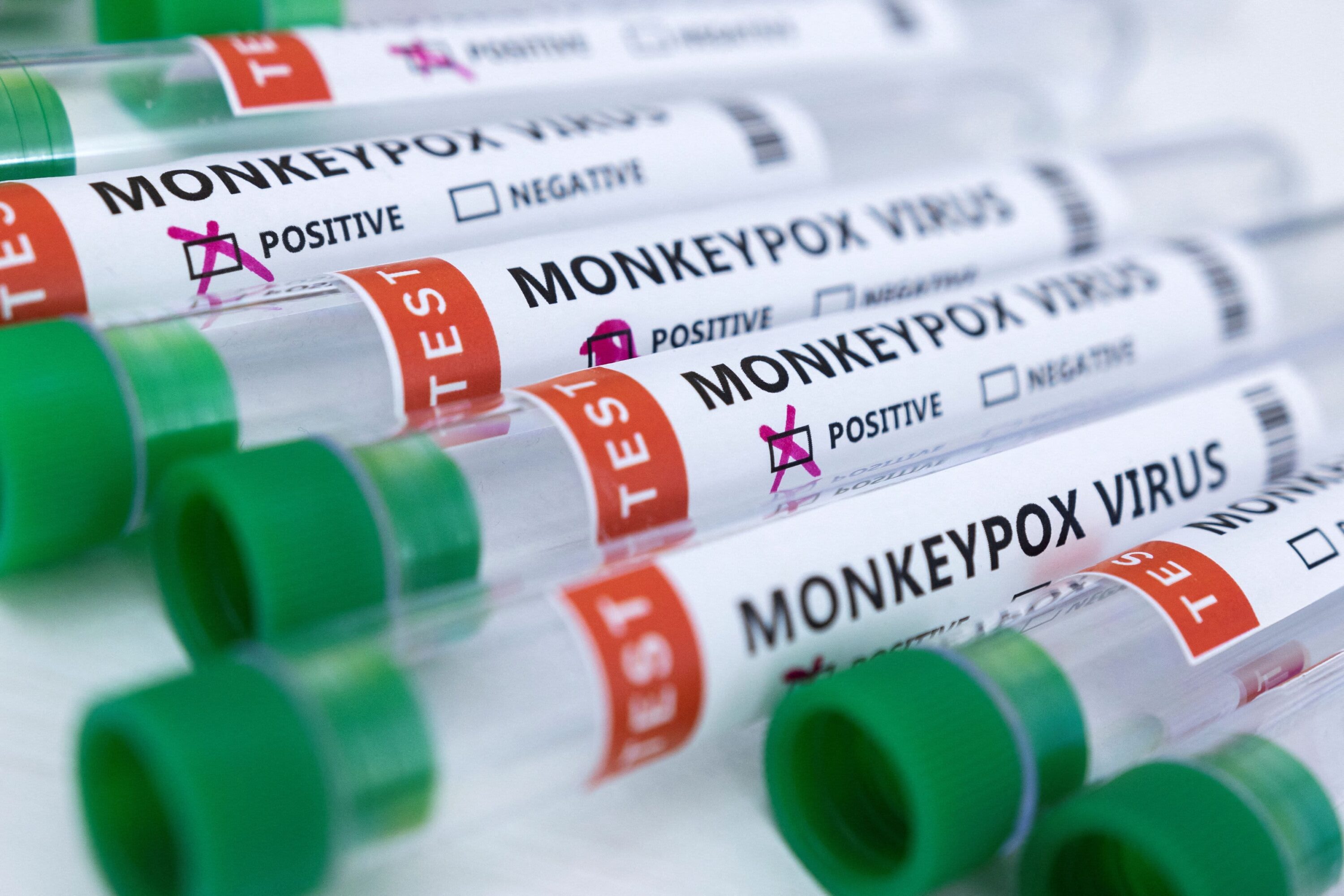 The number of new Monkeypox cases is trending downward in the Houston area as vulnerable residents continue to get vaccinated.
As of Sept. 13, the 14-day rolling daily case average dropped by over 50% over the span of two weeks, according to Dr. Ericka Brown, health authority for Harris County Public Health.
"Fortunately, it is behaving in the same manner that we are accustomed to seeing in African countries, meaning the mode of transmission has not been different. The severity of illness has not been different," Brown said. "We are seeing a less severe illness, which is what we would have expected in investigating what has happened in the African countries over the course of the last decades."
As of Sept. 17, the county has seen 773 cases in total — with 593 of those cases specifically within Houston city limits, according to the county's Monkeypox dashboard.
Local health experts have pointed to an uptick in vaccinations as a major reason for the limited outbreak. As of Thursday, the county had administered 5,060 doses of the vaccine and the Houston Health Department administered just under 8,000 total doses of vaccine, according Dr. Janeana White, the city's deputy health authority.
Earlier this year, a shortage of Monkeypox vaccines was a cause of concern for local health officials. However, White said the concern has since been eased as the number of positive cases decrease each day and as supply of shots from the federal government increases.
"We, as well as the county, have no limitations right now on vaccine availability for individuals calling to make an appointment. There's no long wait," White said. "We just urge anyone that meets those criteria for vaccination to please make an appointment to get vaccinated."
The city is also currently taking samples from the city's 39 wastewater treatment plants and testing them for Monkeypox.
White said they are currently reviewing limited data that only stretches back to the middle of September. She added that they hope further samples will help them identify any potential upticks in the spread of Monkeypox, just as it has helped foresee future waves of COVID-19 cases.
"Right now, we don't have the ability to really assess the concentration, which is what we're going to need to be able to really monitor trends, " White said. "So we'll have more to come as we get more information after looking at the concentrations."
Additional reporting by Lucio Vasquez.