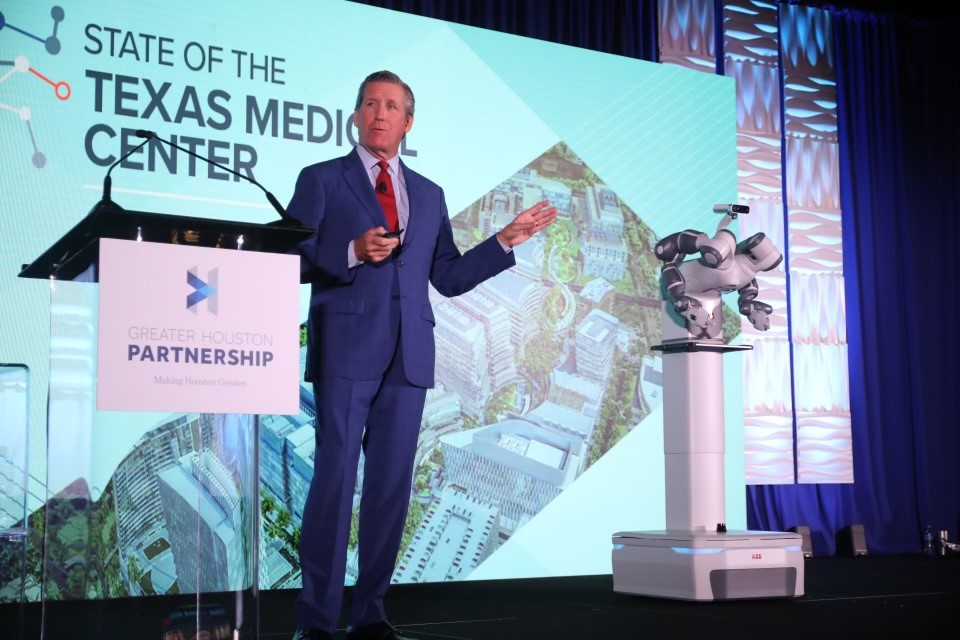 The Texas Medical Center is building a new biomanufacturing center called the TMC BioPort. The district, which will span several hundred acres, will focus on manufacturing and distributing medical supplies, therapies and pharmaceuticals.
CEO and President Bill McKeon said this initiative will help reduce the United States' reliance on other countries for vaccines and major drugs.
"Every one of the CEOs at the Texas Medical Center knows really well that during COVID, we saw the weakness of our supply chain, which is largely outside of the United States," McKeon said at the annual State of the TMC event on Tuesday. "There is a huge effort by this country as part of national security to make sure that these products are nearby."
The BioPort will have an on-site upskills training center and will add 100,000 jobs to the Greater Houston region.
"We will double the size of the medical center in five to 10 years with the TMC BioPort," McKeon said. "So (that's) a pretty exciting part."