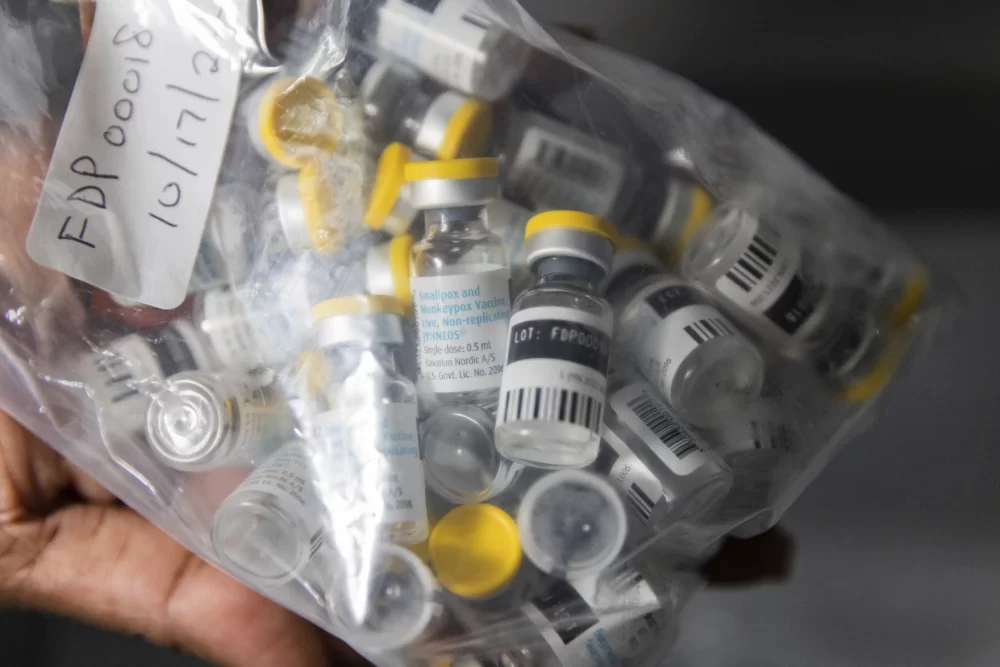 Baylor College of Medicine is looking for Houston volunteers to take part in a nationwide clinical trial to determine if a smaller dose of the leading monkeypox vaccine could stretch limited supplies.
Baylor's Vaccine and Treatment Evaluation Unit is one of a number of trial sites across the country that have received funding from the National Institutes of Allergy and Infectious Disease. Researchers will try to determine if one-tenth the normal dose of the JYNNEOS vaccine, which is manufactured by Denmark-based company, is just as effective as a full dose.
"It would multiply the number of individuals who are able to get this vaccine by ten," Principal investigator of Baylor's trial site Dr. Hana El Sahly said.
Previous studies a decade ago showed amounts one-fifth the original vaccine dosage were effective in preventing the virus. The idea is to stretch the supply of a limited vaccine that's in demand in more than 100 countries where monkeypox outbreaks have occurred until the manufacturer can increase production.
"As can imagine, every country in the world is signing-up to buy certain amounts of this vaccine and it is not as quick a manufacturing process as other vaccines," Dr. El Sahly said.
Trial volunteers should be between 18 to 50 years old who have not received the monkeypox or smallpox vaccine. The year-long trial would include eight visits for volunteers, who would be compensated for their time. The Houston trial is looking for approximately 30 volunteers. The nationwide trial, which started last week, will use data from 210 volunteers.
So far in Harris County, there have been 773 confirmed cases of monkeypox, including 593 cases in the city of Houston. County health officials say 4,832 people have received their first dose of the monkeypox vaccine. 1,699 people have received their second dose.