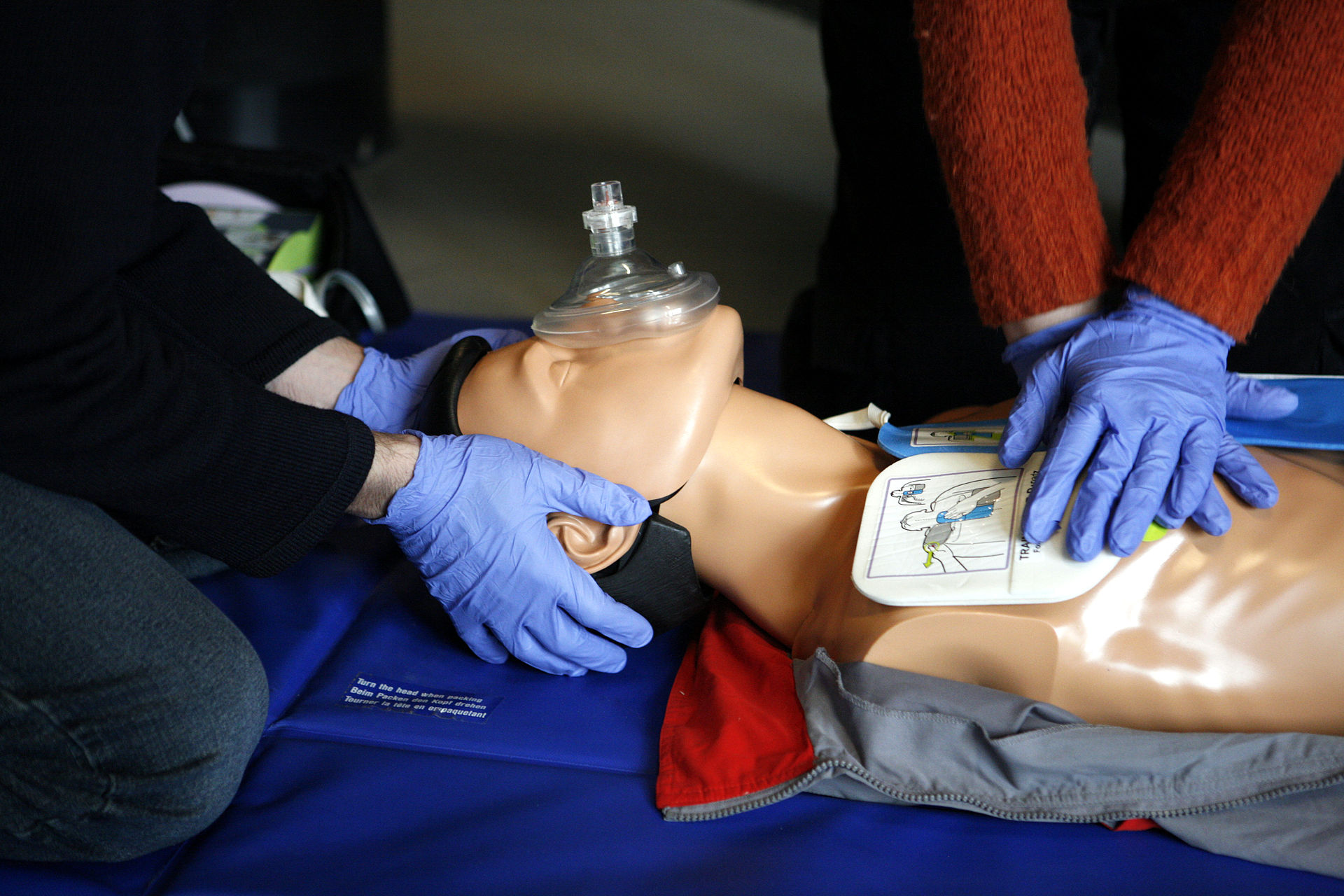 Men are 45% more likely to receive bystander CPR than women, according to a 2018 study published in Circulation: Cardiovascular Quality and Outcomes .
Since the study, the American Heart Association has been highlighting the disparities in women experiencing cardiac arrest outside the hospital, and finding ways to encourage more people to learn CPR.
Research conducted by the American Heart Association in December of 2021 included a survey to see individuals' willingness to perform CPR. It found that many people were not comfortable giving CPR because of fear of sexual accusations, inappropriate touching, harming the victim, and lack of CPR training.
"I think that a lot of people are not aware that there is a law that protects a person that is trying to do CPR to save a person's life," said Dr. Almicar Avendano, a Cardiologist at Memorial Hermann the Woodlands Medical Center, referencing the Good Samaritan law which protects bystanders who come to the aid of a person needing CPR from being sued.
Avendano said 350,000 cardiac arrest incidents occur outside of the hospital and majority of them are not witnessed. But, for the ones that are, some are still not receiving CPR.
"It's a big problem, but a third that is witnessed, not everybody gets treated with CPR," he said. "Most of the patients are not receiving CPR."
Dr. Avendano said when a person suffers from cardiac arrest, the heart stops working which causes the person to collapse and stop breathing.
"CPR is an established way to restore circulation and breathing to that patient. So everybody should learn how to do it because it can save a life," he said.
Research also showed men had a 23% higher chance of survival than women. Men typically suffer from cardiac arrest earlier in age and symptoms are more prevalent compared to women. Dr. Avendano said men are more likely to see a doctor than women before a cardiac arrest event.
Dr. Avendano said the timing of CPR and the correction that it's performed makes a huge difference in the patient's outcome.
"If CPR is not done correctly, if [it's] not done immediately, [if it's] done at a slower pace, and if the paramedics are not called right away, then the duration of time when the patient has no circulation to the brain is higher," he said. "Even if they've recovered from the cardiac arrest, they tend to have brain damage."
Dr. Avendado said his patient Micah Gamboa's case is a rare one.
Gamboa was in her early 30's when she suffered from cardiac arrest in 2018. She was preparing to give a speech in front of a large audience at a church when she walked up on stage and her life changed.
"It was my first time to speak at this church and [at] 9 a.m. you know, I locked up on things and introduced myself and went promptly into sudden cardiac arrest," she said.
Gamboa is the Executive Director of the Houston non-profit Elijah Rising. She's a wife and a mother to a four-year old. She said before her incident, she was super healthy and never had any heart issues that would have contributed to her going into cardiac arrest.
"Everyone is there watching," she said. "My husband happened to be there and at the same time, he rushed up on stage and initially they thought that I was going into a seizure."
Gamboa said she's lucky a man and woman in the audience knew CPR and weren't afraid to help her.
"I also really think that these two people were like a major part of me coming out of that incident not only alive but without any major brain trauma."
Since Gamboa wasn't breathing, her lungs began to fill up with blood. The woman attendee, who had been a doctor, was able to clear her airways, while the man who had a military background did chest compressions until EMS arrived at the church.
It took five to seven minutes for someone to begin CPR on Gamboa, but she said she was thankful because that's not the case for everyone that goes into cardiac arrest.
"Thank God for that because I know it's just even less likely that you're going to make it out if you don't get CPR," she said.
Gamboa went into an induced coma, and remained in the hospital for several days before she gained any awareness of what happened to her.
"My memory was still a little bit fuzzy and so I know I kept asking my husband several times over and over and over again like I had amnesia or something," she said.
"It was because of the early CPR that she had a great outcome," Dr. Avendano said. "She actually recovered and woke up the next day without any significant neurological damage, which is very unusual."
Gamboa and her husband were not CPR trained prior to her incident and immediately got training afterwards. She also got her entire staff trained and it's now a requirement at her company.
"It's just a critical skill, like it's just such a basic critical skill that so easily can save someone's life," she said. " And so I think everyone, every company should require it, everyone should do it should just be commonplace."
Gamboa said doctors have not diagnosed her with a condition.
"And they still don't know, it wasn't at all determined, my heart is very healthy and structurally sound and everything like that," she said. "It was more an issue of like, the electrical field and my heart failing."
Gamboa now has an implanted defibrillator that can be monitored remotely in case of another cardiac arrest incident. She goes to the doctor once a year for her annual check up and continues to live a healthy lifestyle.
"Thank God for modern medical science, but just trying to live a healthy lifestyle like we always have, trying to get out there and exercise," she said. "Take care of yourself with the foods that you eat, and stay hydrated."
Gamboa said she gained a new perspective on life since her incident.
"It's very real, it's like, man, we really don't know what tomorrow holds," she said. "And so being prepared just practically for your family, but also emotionally and relationally, with your family and making sure that you're present, you're there and you're not wasting time."
Two weeks after Gamboa was CPR trained, she used her training to administer CPR to an individual involved in a hit and run situation. She said this time around she was the one saving a life.
"[I] was able to provide CPR and call EMS and so I was so grateful that I had that training for myself."