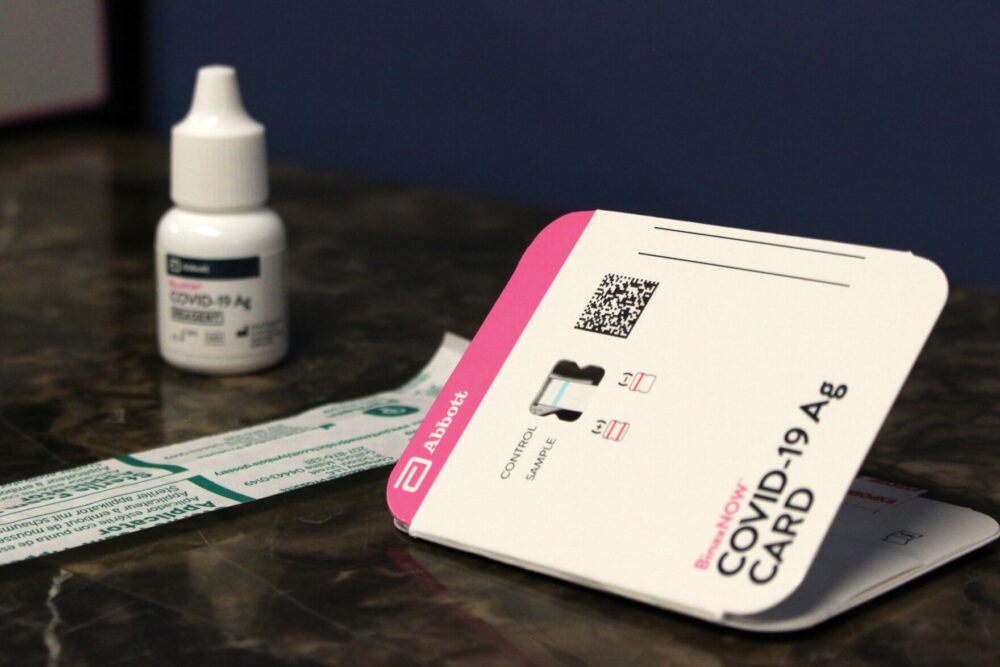 The Center for Disease Control and Prevention announced its new COVID-19 guidelines last week, which were more relaxed than previous recommendations.
The CDC lifted the requirement to quarantine if exposed to the virus, deemphasized screening people with no symptoms and updated COVID-19 protocols in schools, eliminating a recommendation for test-to-stay after potential exposure.
"This guidance acknowledges that the pandemic is not over, but also helps us move to a point where COVID-19 no longer severely disrupts our daily lives," the CDC's Greta Massetti said in a statement last week. "We know that COVID 19 is here to stay," she added in comments during a briefing with reporters.
But Chief Medical Officer for the city of Houston, Dr. David Persse, said herd immunity has taken place.
"Some of that's from vaccination, we've got vaccines plentiful, they're easy to get, those that are interested seem to have done it. I say that because there's not a lot of folks going to get vaccines now," he told Craig Cohen during Monday's Houston Matters. He added that there has also there has been a lot of infection in the community.
"I believe what the CDC is reflecting is while there's a highly spread variant of COVID, it's not having the significantly negative health impacts and its largely due to immunity in the community," Dr. Persse said. "When we talk about all these strategies, we wanted to make sure people didn't get sick. we want to make sure that people didn't suffer serious consequences and it looks like we're about there."
Persse added that deaths do continue to occur due to COVID, but they continue to be in the unvaccinated, or people who have other illnesses.
"We're not completely out of the woods, but the situation has dramatically improved," he said.
Persse also said that the current omicron variant has likely done the damage that it is likely to do, but more waves will come.
"Barring a new variant, I think it's more that we've gotten towards what's going to be the last chapters of this pandemic; I think it's a realization of what we've gotten to," he said. Persse also predicted what many have said throughout the pandemic: COVID-19 will eventually be treated like the flu.
"We're never going to completely get rid of it." he said.
Persse also encouraged parents to vaccinate their children as back-to-school season has arrived.
"Kids tend to do fairly well with COVID," he said. "For parents, I think that if you're concerned about vaccines you have a number of options. You can still get infected but you wont get as sick as if you weren't vaccinated."
Persse also discussed the increase in cases of monkeypox in the Houston area.
He pointed out that the virus is largely in men who have sex with other men, but it is not exclusive to that group, and others can get it.
"It can be spread repository, sharing bed sheets, a t-shirt, or living in the household with someone," he said. "Eventually we'll see the virus spreading out of the MSM community. One of the challenges we have is slowing that down."