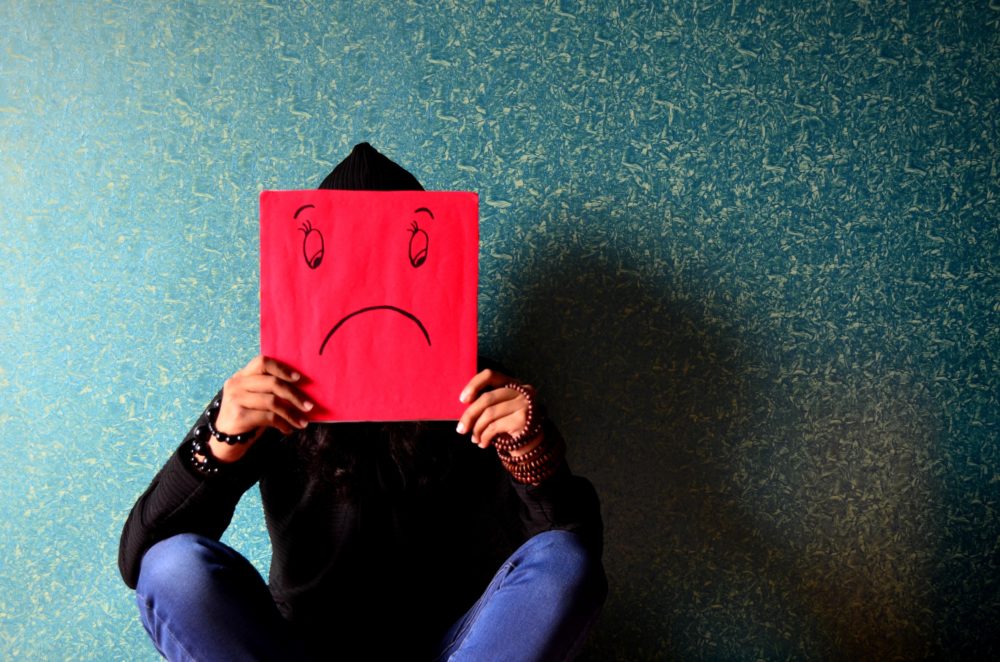 More than 500,000 Texas children were diagnosed with anxiety or depression in 2020, an increase of 23% from just a few years earlier, according to data released Monday by the Annie E. Casey Foundation.
This year's Kids Count Data Book, an annual undertaking by the Maryland-based foundation that examines the well-being of kids on state-by-state and national levels, illustrates how the COVID-19 pandemic has exacerbated a mental health crisis among children in the U.S. Nationally, there was a 26% increase from 2016 to 2020 in the number of kids, ages 3-17, who were diagnosed with anxiety or depression.
Karina Jimenez Lewis, an associate director of policy for the foundation, said many American kids before the pandemic already were coping with problems such as food insecurity, inadequate housing and a lack of access to healthcare, including mental healthcare. COVID-19 has created additional challenges and stressors, such as increased isolation from peers and dealing with grief, with more than 200,000 kids in the U.S. having lost parents or caretakers to the coronavirus.
"There are really a number of factors that together have conspired against children's ability to thrive," Lewis said. "All of that is underscored by the fact that our decision-makers, our leaders and our legislators could and should do more to make it better for kids."
The start of a new school year this month underscores the need for mental health resources on campuses. Houston ISD spokesperson Dennis Spellman, who works for the largest school district in Texas, said its student population of nearly 200,000 has experienced an uptick in mental health issues since the local onset of the pandemic in March 2020.
Spellman said HISD utilities a variety of strategies for meeting the mental and emotional needs of its students, such as giving each campus a wraparound specialist – a school staffer who helps students and their families outside of the academic realm – along with having comfort dogs and "thinkery" rooms, which are quiet areas where kids can calm down, be alone and reflect.
Fort Bend ISD, which provides students a 24-hour hotline to discuss mental health problems while also employing six mental health counselors and 18 social workers, launched the "Whole Care Health Initiative" in April 2021 to increase awareness about its health resources and try to decrease stigmas regarding mental health.
There are similar programs in Cypress-Fairbanks ISD, another large Houston-area school district that employs social workers along with a guidance counselor and psychology specialist on each campus. Beth Gilleland, the executive director of college and career pathways for Klein ISD, said counselors there have heard from more students experiencing anxiety and consider mental health support a "top priority" within the district.
"People have had a tough time, experiencing worries about physical health and safety, isolation from support systems, economic uncertainty and unexpected changes in daily routines," CFISD spokesperson Leslie Francis wrote in an email. "Populations at risk for mental health concerns before the pandemic were at greater risk during the pandemic."
Data from the Annie E. Casey Foundation shows that children of color, along with those who are LGBTQ, have been impacted as much or more by mental health challenges as those in the general population. Twenty-two percent of Texas high school students who identify as gay, lesbian or bisexual reported attempting suicide, compared to 6% of heterosexual students.
Twelve percent of Black high school students in Texas reported attempting suicide, along with 10% of Latino students. Statewide across all ethnic groups, 10% of Texas high school students reported attempting suicide, with the national average being 9%.
Using a total of 16 indicators in four overarching categories – economic well-being, education, health, and family and community – the Kids Count Data Book ranks each state in terms of how well they take care of their children. Texas was last in the number of children without insurance – roughly 11 percent, compared to the national average of 5 percent – while ranking 45th overall. The Lone Star State came in 33rd in education, 36th in economic well-being, 47th in family and community, and 48th in health.
The rankings were based on data from 2016-20 and, compared to 2008-12, Texas improved its own numbers in 12 of the 16 indicators.
The Texas data released by the foundation was compiled in a partnership with Every Texan, an Austin-based nonprofit that promotes social justice through public policy. According to Coda Rayo-Garza, the research and data director for Every Texan, there was evidence of increased mental health issues in Harris County even before the start of the pandemic.
Rayo-Garza said there were a total of 1,909 emergency room visits in 2016 among children experiencing mental health issues, including those who had attempted suicide. The number of visits increased to 2,725 in 2019.