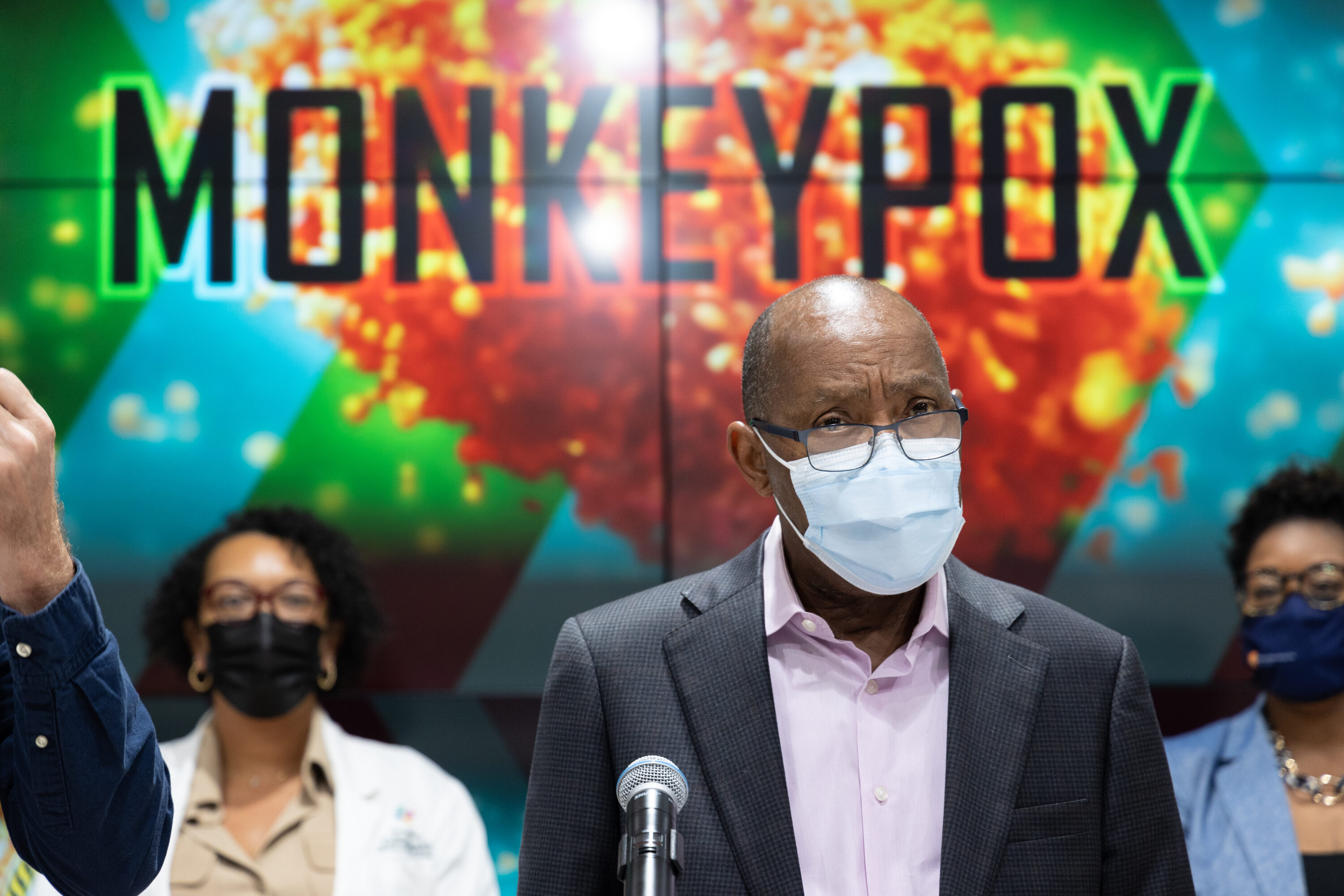 The city of Houston and Harris County are asking the White House for more Monkeypox vaccines as the number of confirmed cases in the Houston area rose to 57.
In a Monday press conference, Mayor Sylvester Turner and Harris County Judge Lina Hidalgo said that as of now there are 47 cases in Houston, with an additional 10 in unincorporated Harris County. The city received more than 5,000 vaccines, 1,500 of those were given to Harris County Public Health.
Turner said though case numbers remain low, they still need more vaccines to prevent a worsening public health crisis.
"If you wait too long then you're chasing after a pandemic and in this case we don't want to wait," Turner said. "We're asking the White House to send us more vaccines."
The request comes amid soaring demand across the country as more and more cases of monkeypox are discovered. Texas now has 220 cases, according to the Centers for Disease Control and Prevention.
In the past, the disease has spread out of Africa — a continent in which it is now endemic — but cases have not been this high. The World Health Organization declared a global health emergency over the weekend in response to the continued spread across countries.
Hidalgo said that the goal is not to scare people, but to make sure it is a different trajectory.
Monkeypox can look like a pimple, blister, rash or lesion. Some people experience fevers and headaches.
All of the confirmed cases have been among men between the ages of 20 and 58, according to Hidalgo.
While men who have sex with men have been among the most susceptible to monkeypox, it is not sexually transmitted — the disease is contracted by intimate skin-to-skin contact, and anyone can get sick. Two children were diagnosed on Friday, according to the CDC.
While Hidalgo said risk in Harris County remains low — there are no known deaths attributed to this wave of monkeypox in the U.S. — it still poses some risk, especially to the immunocompromised.
"It already exists, there's a vaccine already, the smallpox vaccine has been shown to work against monkeypox," Hidalgo said. "There are treatment options. The challenging news is it can cause areas of concern in immunocompromised, and children. Those unknowns are the concern."