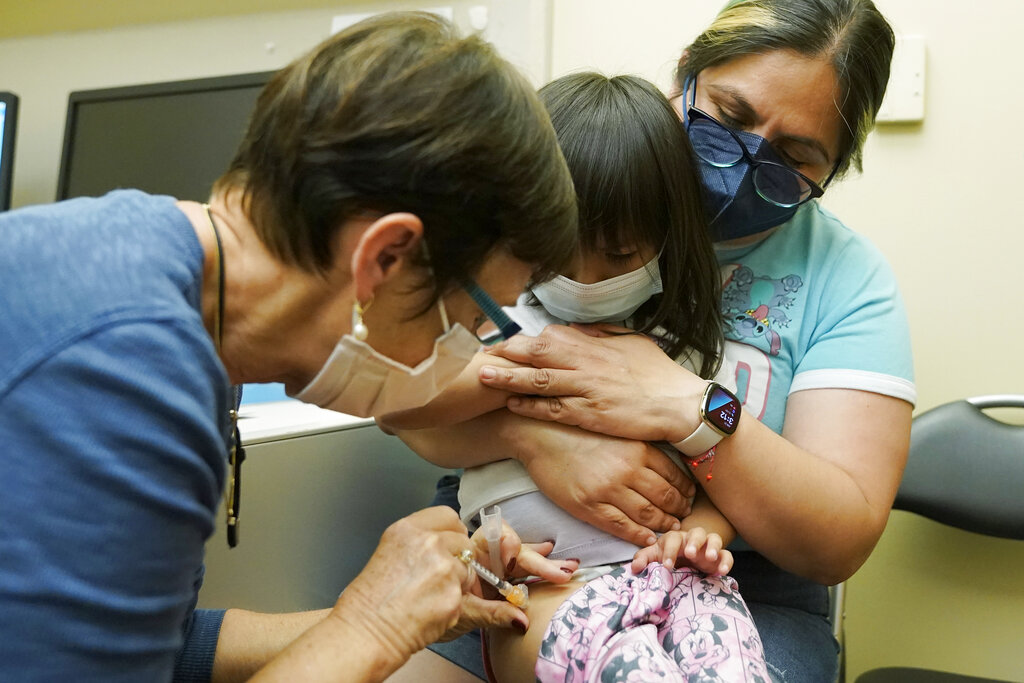 The city of Houston is now offering free COVID-19 vaccines for kids 6 months and older after federal officials signed off on its use for young children.
Families can go to at any of four Houston health centers to get the shot and no proof of insurance or residency is required.
Last week, the Centers for Disease Control and Prevention recommended the shots after the U.S. Food and Drug Administration granted emergency use authorization to the Moderna and Pfizer COVID-19 vaccines for children as young as six months. There are approximately 20 million U.S. children who are now eligible for the first time to get the vaccine, according to the CDC.
"Children under age 5 were the last group that remained highly vulnerable because of the lack of access to an approved vaccine," read a statement from Houston Health Authority Dr. David Persse. "Vaccinating children will not only help keep Houston safer from COVID but also bring a sense of relief to parents since they have long awaited this vaccine."
The news comes days after hospitals across the city announced they would begin vaccinating young children in the wake of the FDA and CDC announcements.
The doses have been tailored to young children at one-quarter of the adult dose for Moderna and one-tenth the adult dose for Pfizer, according to Texas Children's Hospital Pathologist-in-Chief Dr. Jim Versalovic.
Doctors have seen mixed responses to getting kids ages 5-11 vaccinated. The latest federal statistics show about 37% in the age group nationwide have received at least one dose.
Versalovic says the vaccines are highly effective and can prevent a secondary infection. He said a child that was infected once can be affected again based on what is known about new variants.
More than 3,000 children have been hospitalized at Texas Children's Hospital with COVID-19 during the pandemic, Versalovic said. Of the children who died from COVID-19, most had underlying conditions like diabetes, cancer congenital heart disease.
But medical professionals are encouraging families to get their children vaccinated either way.
"It's serious business for children," Versalovic said. "We know that so many children have been hospitalized across the country."