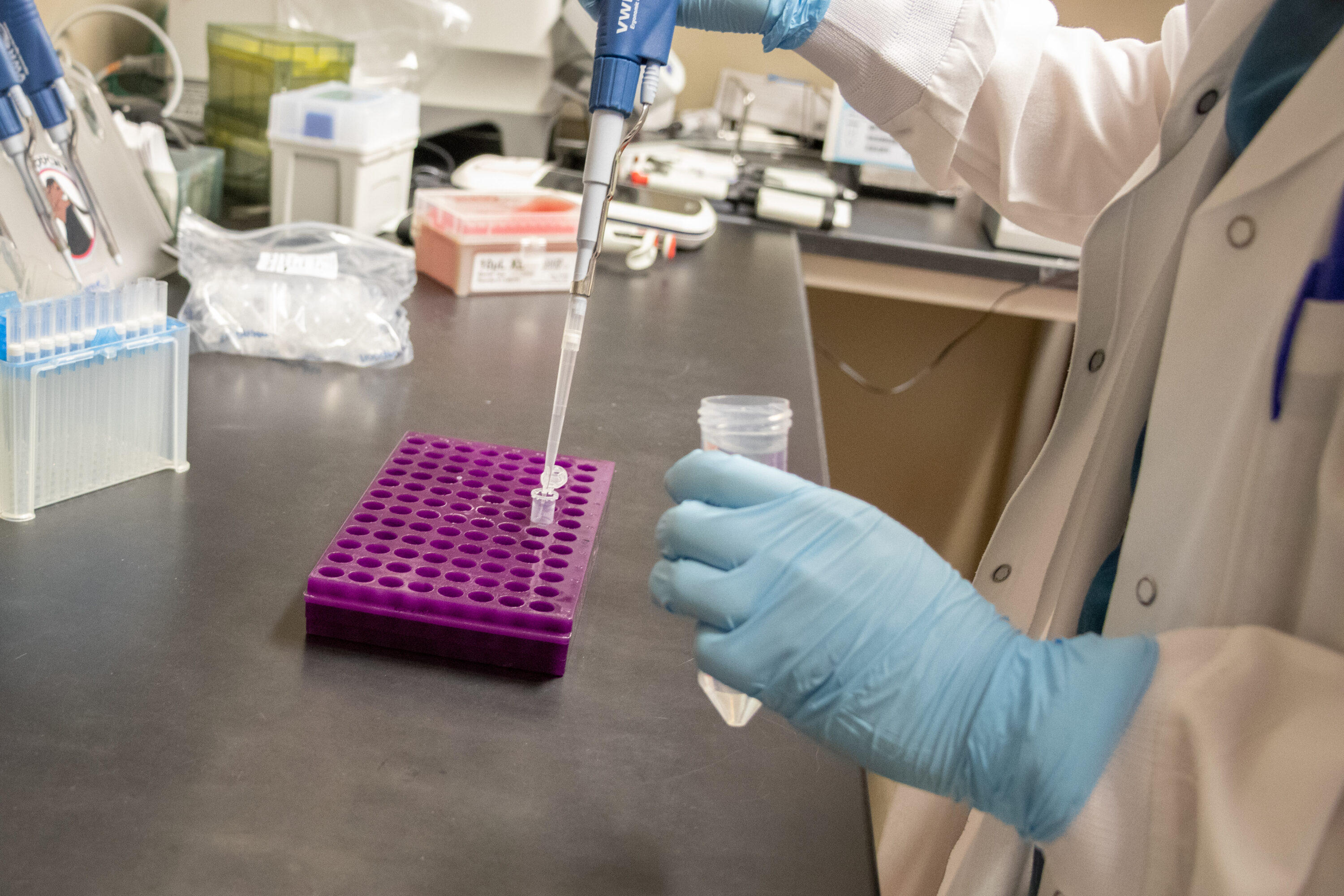 Updated March 30, 2022 at 10:44 a.m. CT
Nearly a quarter of all COVID-19 cases sequenced by Houston Methodist Hospital contained the new, more-contagious COVID-19 omicron BA.2 subvariant, researchers say.
The latest genome sequencing shows 24% of COVID-19 cases in the region were BA.2, up from just 3% over the last few weeks, according to the hospital.
The hospital stressed that the total number of Methodist COVID-19 cases did not increase substantially, but the proportion of cases with BA.2 has.
While BA.1 — the original omicron variant — didn't cause hospitalizations to surge in Houston like the delta variant did last summer, it was still enough to infect many vaccinated Houstonians. But Dr. Wesley Long, Methodist's director of microbiology, maintained that vaccinations and boosters are crucial.
"It's going to vary some by the individual," Long said . "But we know that immunity to the coronavirus wanes over time. Certainly if it's been a year since you had your initial two-shot vaccination, and you haven't had that third shot, you're probably more protected than an unvaccinated person, but that may be marginal. You'd be much better protected if you got that third shot."
Long added he believed we're now entering a phase of the pandemic with more "unique regional trends," in which areas around the country and world with higher vaccination rates won't necessarily see the worst impacts of whatever variant is dominant at the time.
From a public health standpoint, it's still too early to tell if the new subvariant will cause Houston's fifth wave of the pandemic, Long said.
"We know it's more contagious, so we expect that it will displace BA.1," Long said. "Will cases go up? When will they go up? How high will they go up? That's the part that's just difficult to predict."
Additional reporting by Paul DeBenedetto