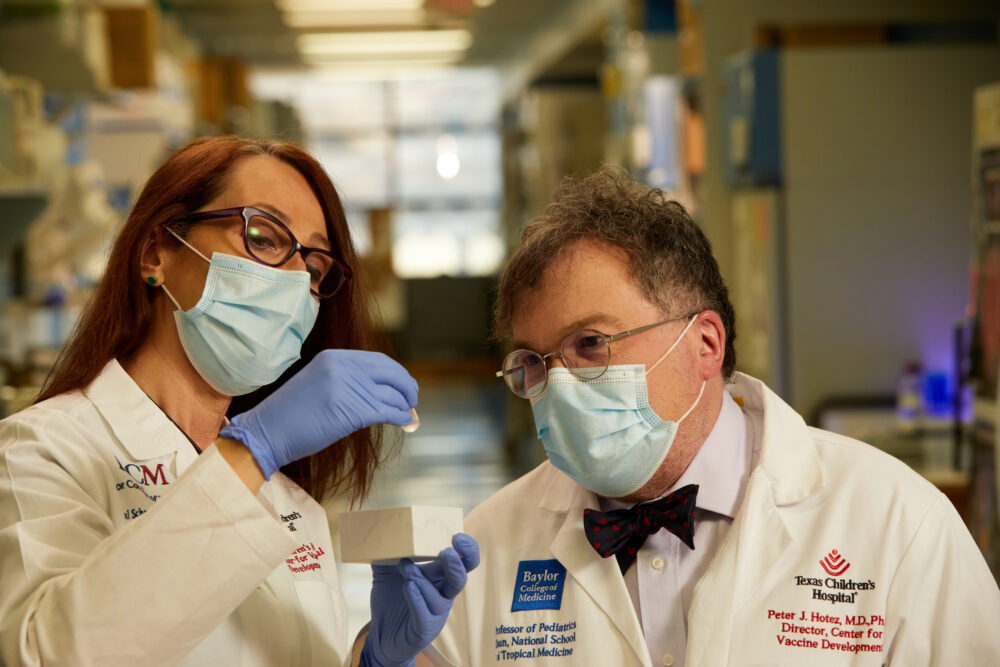 A COVID-19 vaccine created at the Texas Children's Hospital Center for Vaccine Development in Houston has received emergency use authorization in India, after nearly 10 years of research and funding obstacles in 2020.
The goal is to make the vaccine – called Corbevax – available in other low- and middle-income nations across the globe to help prevent future variants of concern from forming.
"As long as we leave the southern hemisphere unvaccinated new variants of concern for us will emerge," said Dr. Peter Hotez, co-director of the Texas Children's Hospital Center for Vaccine Development and dean at Baylor's National School of Tropical Medicine. "The only way to stop it is to vaccinate the world and we think our [vaccine] is going to be a major contributor to that."
Hotez said because the Corbevax vaccine is cheap, has no patents and uses traditional protein-based vaccine technology it will be easier for other countries to mass-produce and distribute it.
"It's a similar technology used to make the Hepatitis B vaccine that's been made locally and all over the world for three or four decades," he said. "It really does check all of the boxes you would want for a global health vaccine."
The vaccine is currently approved for use in India to vaccinate people 18 and older. Biological E. Limited, the India-based company that partnered with the researchers at Texas Children's, has already produced 150 million doses and is scaling up to make 100 million doses a month, according to Hotez.
At the virus' peak in May, India saw more than 400,000 COVID-19 cases per day. The country has had more than 34 million cases since the beginning of the pandemic, according to New York Times tracking data, and is just 42% fully vaccinated.
Hotez said they're also working with partners in Indonesia, Bangladesh and Botswana and hope to have the vaccine available there soon.
The process to getting the vaccine fully funded stalled last year, while other projects received funding from the Trump Administration's accelerated COVID-19 vaccination program, also known as Operation Warp Speed, according to Hotez.
"The hard part for me was we had to raise money for this, because at the time, operation WARP speed couldn't care less about a simple durable vaccine for low and middle income countries. It was all about speed and innovation," he previously told Houston Public Media.
Despite the trouble in getting funded, Hotez said the project was able to raise around $7 million through various philanthropic groups in Houston and across Texas to help his team's efforts.