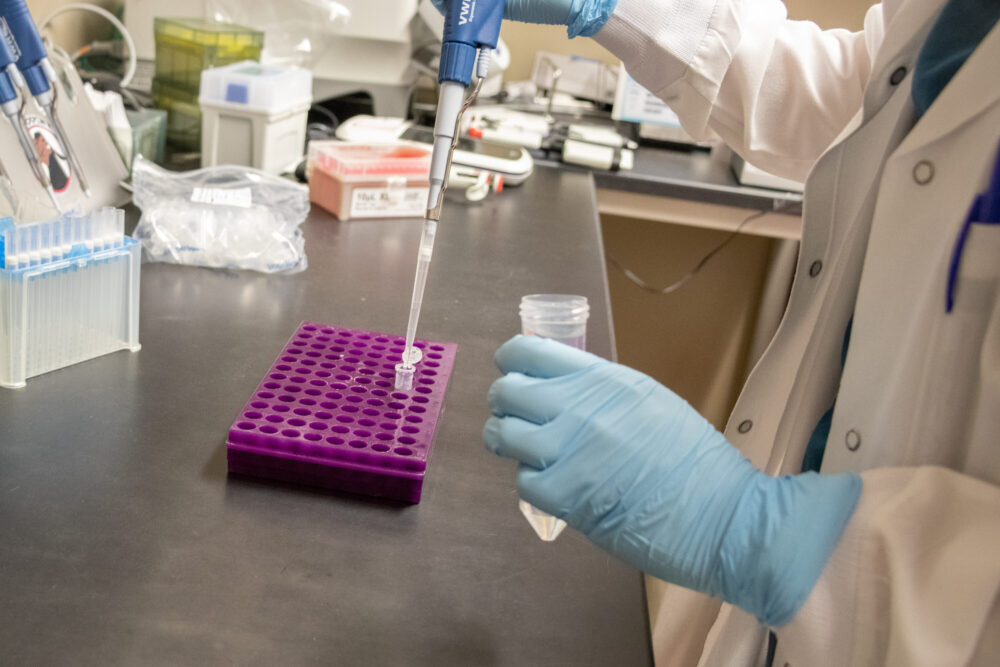 Updated Monday, Dec. 20, 8:11 a.m. CT
The omicron variant is now responsible for 82% of Houston Methodist Hospital's new symptomatic COVID-19 cases, the hospital confirmed on Sunday.
Those numbers include hospitalized COVID patients, as well as outpatients and ER patients. Hospital officials say positive omicron cases are doubling every two to three days.
Dr. Wesley Long, who manages the lab that made the discovery Sunday, said this kind of growth was expected.
"Most places in the world are saying it's doubling between two or three days," he said. "That seems to be what we're seeing here."
Long said omicron is now likely the predominant variant in the region, just three weeks after it was first identified. For comparison, the delta variant became the predominant strain of the coronavirus over the course of about three months.
Sunday Update: The Omicron variant is now in Houston in full force, accounting for 82% of new symptomatic Houston Methodist #COVID-19 cases as of earlier this week.
#Omicron became the cause of the supermajority of new Houston Methodist cases in less than three weeks. pic.twitter.com/XL5C31P4As

— S. Wesley Long (@drswlong) December 19, 2021
Sunday's numbers were a sharp rise from Friday, when the hospital reported at least 45% of symptomatic cases were omicron. That was an increase from 32% on Wednesday.
Methodist confirmed last week that omicron had begun to cause a spike in positive COVID-19 tests. Omicron could reach 100% of all COVID-19 cases within Methodist hospital by the end of the year, Long said.
The hospital did not provide data showing exactly how many of those cases were among fully vaccinated individuals. But hospital officials did say that people fully vaccinated with a booster shot should be protected against severe infection.
But Long added that the new data could mean that the definition of "fully vaccinated" needs to change.
"I think you need to consider yourself 'fully vaccinated' only after you've had that third shot," Long said. "A booster in some ways may not be the right term. It really may be just the third shot of a three shot series."