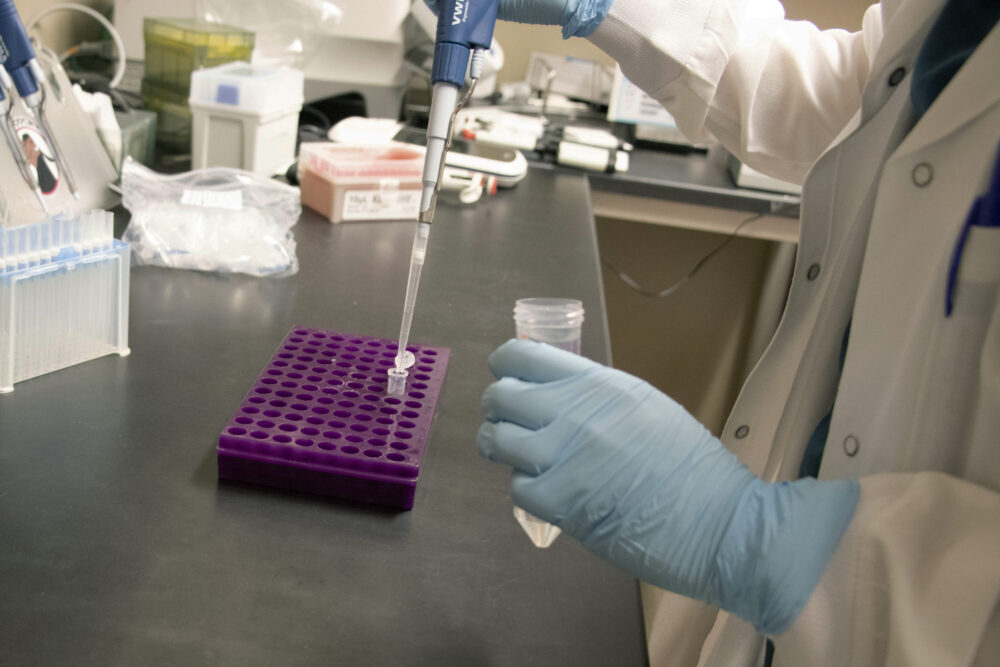 Eight more cases of the COVID-19 omicron variant have been confirmed in the Houston area, Houston Methodist Hospital officials confirmed late Wednesday night.
Methodist researchers identified the cases through its genome sequencing surveillance project, which is often among the first to identify new variants in the region. The samples come from positive tests collected at the hospital.
Until now, COVID-19 sequencing had only shown positive cases containing the delta variant in Houston.
Dr. Wesley Long, who leads the Methodist lab, wrote in a statement that his team will now be able to study omicron cases to determine its level of transmissibility and severity, as well as how vaccines will hold up against the new strain.
"We're in a race against the variants," Long said. "To stop the COVID-19 virus dead in its tracks, we can't stress enough how critically important it is for everyone in the community to get completely vaccinated as soon as possible. Remember, this includes boosters or a third shot if you are eligible. Continue to take extra precautions in the meantime, such as wearing masks, socially distancing, avoiding crowds and poorly ventilated spaces, and if you feel sick, self-isolating until you can be tested for COVID-19."
The hospital says its program has sequenced more than 60,000 genomes since the beginning of the pandemic.
There have now been a total of nine cases that can be traced to the omicron variant. Harris County announced this week that a woman in her 40s was identified as carrying omicron. She was vaccinated, and did not have to be hospitalized.
The woman had not recently traveled, marking an early indicator of community spread.
The city of Houston has also identified the variant in its wastewater samples, which are also an early indicator that the variant is spreading in the community.
Health officials expect more cases to crop up in the coming weeks.
Paul DeBenedetto contributed to this report.
This is a developing story and will be updated.