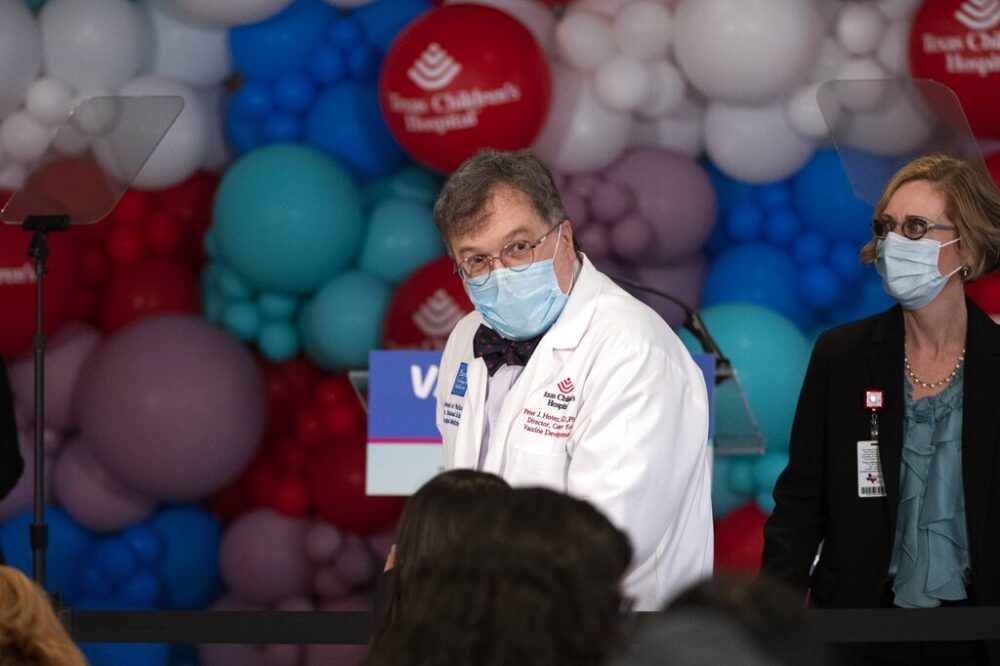 Listen to the whole conversation with Dr. Peter Hotez here.
A COVID-19 vaccine created at the Texas Children's Hospital Center for Vaccine Development could soon be ready for distribution in India.
Corbevax, or BioE COVID-19, is currently being developed in India, with the goal of vaccinating other low- and middle-income nations across the globe.
After nearly 10 years of research and funding obstacles in 2020, it could be ready for distribution later this month, according to Dr. Peter Hotez, co-director of the Texas Children's Hospital Center for Vaccine Development and dean at Baylor's National School of Tropical Medicine.
"It's never a done deal until it's a done deal," Hotez said. "But all systems go so far, and I think it could be very soon, and I have some optimism before the end of the year."
Hotez said the vaccine is cheap and has no patent, making it easier for producers outside of India to mass produce.
The process to getting the vaccine fully funded stalled last year, while other projects received funding from the Trump Administration's accelerated COVID-19 vaccination program, also known as Operation Warp Speed.
"The hard part for me was we had to raise money for this, because at the time, operation WARP speed couldn't care less about a simple durable vaccine for low and middle income countries. It was all about speed and innovation," Hotez says.
However, when the vaccine is eventually granted emergency authorization, it will only be distributed in India. The ultimate goal is to supply doses to largely unvaccinated countries to help prevent future variants of concern from forming.
At the virus' peak in May, India saw more than 400,000 COVID-19 cases per day. The country has seen more than 34 million cases since the beginning of the pandemic — second only to the United States, which has had more than 49 million, according to New York Times tracking data. The country is just 35% fully vaccinated.
Despite the trouble in getting funded, Hotez says the project now has around $7 million raised through various philanthropic groups in Houston and across Texas to help his team's efforts.
But he also said he believes the picture of the pandemic would look much different now had their work moved forward sooner.
"If we had a fraction of the help that Moderna or Pfizer got from the U.S. government, or the G7 countries, in my opinion, the world could have been vaccinated by now, and we'd never be having a discussion about the Omicron variant," Hotez said.
CORRECTION: The headline and lede have been updated to reflect that the vaccine was developed at the Texas Children's Hospital Center for Vaccine Development.