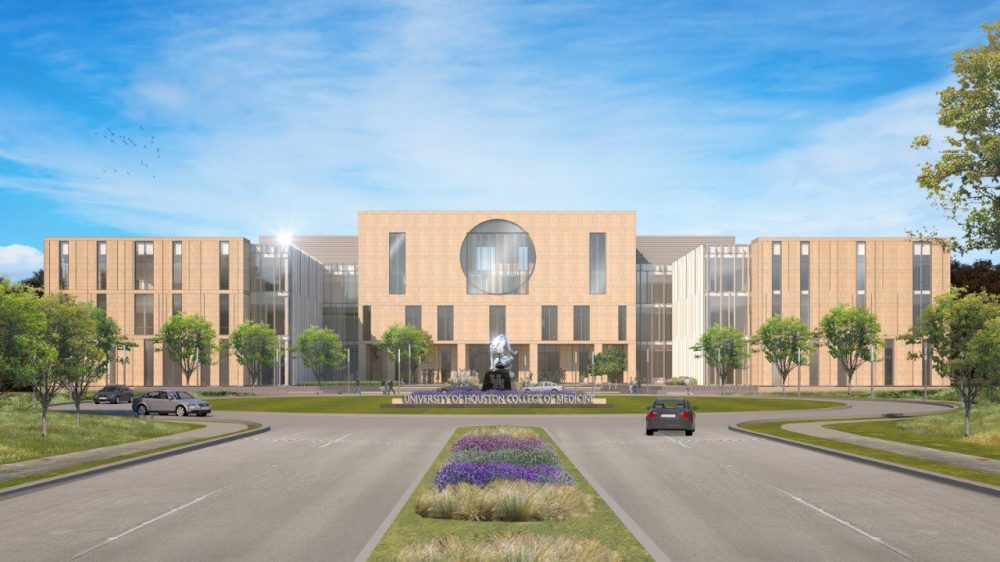 The University of Houston on Wednesday unveiled its new College of Medicine building, which Gov. Greg Abbott said would help address the shortage of medical professionals in Houston and across Texas.
As the COVID-19 surged, the pandemic revealed a need for health care workers in the state. Abbott, who spoke at Wednesday's event, said that was one of the main reasons for creating the college.
"We need more doctors in the Houston area, and because of this program, we are going to have more doctors in the Houston area," Abbott said.
Texas' shortage of health care professionals is especially pronounced among primary care physicians. A 2020 report from the United Health Foundation found the number of primary care doctors is 29% below the national average, with Texas ranking 45th out of 50 states for access.
The college is Houston's first new medical school in nearly half a century. Abbott joined members of the UH System Board of Regents, donors, and university leadership in viewing the $80- million building, now under construction.
The school began laying the groundwork for the College of Medicine in 2015, several years before getting approval from the Legislature to build it. In his remarks, Abbott praised UH President Renu Khator's work in getting the school up and running, and thanked state Sen. Joan Huffman, R-Houston, and state Rep. Greg Bonnen, R-Friendswood, who authored and shepherded the bill that authorized the college's creation.
"This new facility, combined with outstanding faculty and community partners, will ensure that doctors who graduate from the University of Houston have the skills they need to succeed," Abbott said. "More than that, the University of Houston College of Medicine will play a pivotal role in creating a healthier and safer future for the entire state of Texas."
As founding dean Dr. Stephen Spann noted at the start of the event, work on the UH College of Medicine began in early 2020.
However, the pandemic made it impossible to hold a formal groundbreaking at the time. Work on the building should be completed by July 2022, in time for the entry of the college's third incoming class of medical students.
The event briefly turned political when Tilman Fertitta, chair of the UH System Board of Regents, endorsed Abbott from the podium just before the governor began his remarks.
"I know this man," Fertitta said, "and he is the best governor that this state has had in a long, long time, and we're going to elect him again next year."
Disclosure: The University of Houston is the license holder of Houston Public Media.