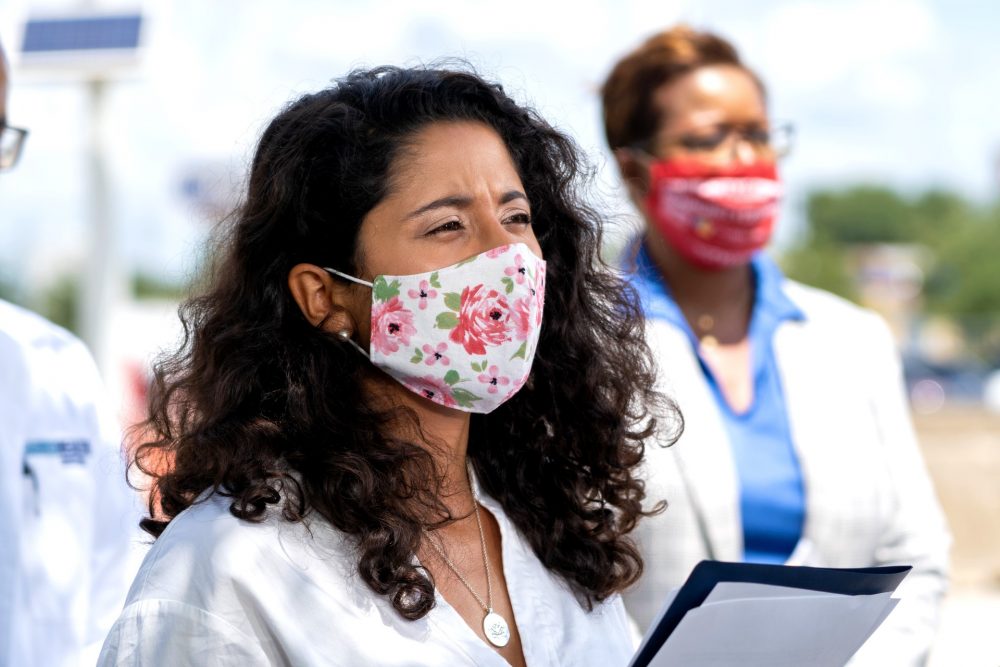 Harris County's COVID-19 threat level was lowered from "red" to "orange" on Wednesday, as ICU hospitalizations and new cases trend down across the region.
The lowered threat level signifies ongoing transmission of the virus in the county, but less severe than the top level "red," indicating worsening outbreaks.
In a statement, Harris County Judge Lina Hidalgo called the drop in new cases and hospitalizations an encouraging sign.
"This didn't happen by coincidence – it happened because of our community's hard work to step up and increase our vaccination rates," Hidalgo said. That said, we're not out of the woods. The decreases in our trends are slowing down while other communities are starting to see spikes, and as we learn to coexist with this virus over the long term, we can't grow complacent."
The county judge also urged caution during the holiday season to avoid another surge.
Hidalgo last raised the COVID threat level in August, when the more transmissible delta variant caused a fourth wave of the pandemic across Texas. The county previously hit its highest threat level in June 2020, which lasted until May.
While the new level indicates that the region's hospital capacity is no longer strained, Hidalgo did urge unvaccinated people to continue wearing masks in all settings, practice safe social distancing and and avoid gatherings. She also recommended vaccinated people wear masks indoors in public places and in close contact with people who aren't vaccinated.
Fourteen percent of Harris County ICU beds were filled with COVID-19 patients as of Wednesday. That's down from 40% at the beginning of September, according to data from the SouthEast Texas Regional Advisory Council.