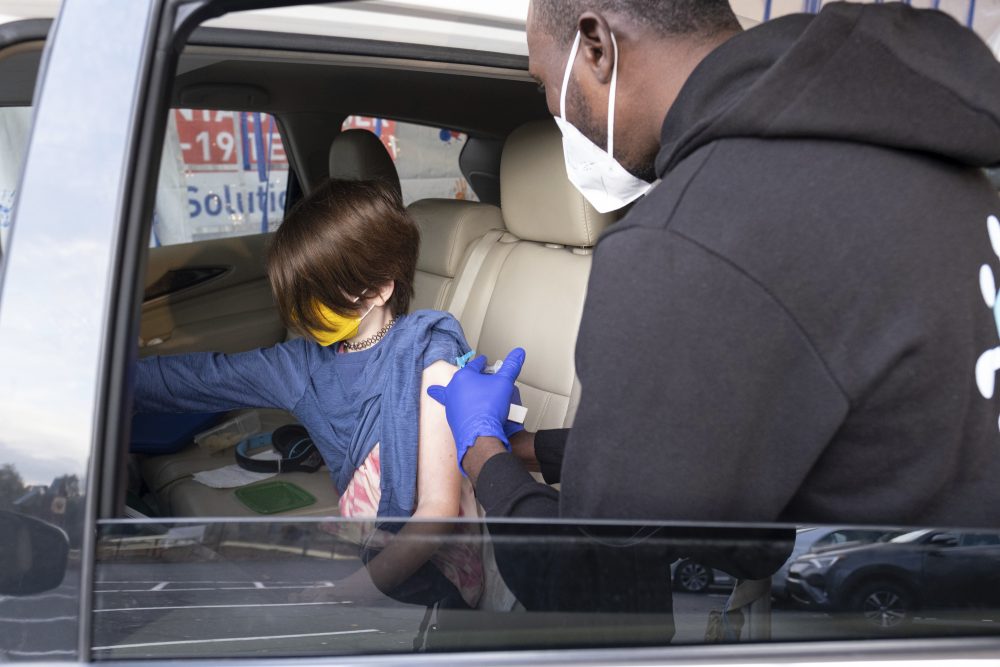 Houston-area hospitals and clinics are preparing to administer a smaller dose of Pfizer's COVID-19 vaccine to children ages 5 to 11 after the Centers for Disease Control and Prevention expanded eligibility to the younger age bracket on Tuesday.
Texas Children's Hospital in Houston, which has already received its first shipment of 16,500 doses, began vaccinating children 5 and up on Wednesday. Hospital officials expected to administer at least 1,000 shots by the end of the first day.
The Memorial Hermann health system will begin administering the shot to children ages 5 and up on Thursday at Children's Memorial Hermann Pediatrics locations and a number of Memorial Hermann-affiliated pediatrician practices. The shot is also available at the health system's COVID-19 walk-in clinics.
Harris County Public Health will begin giving the shots to the younger group staring Monday. Residents can visit the county's vaccine registration page to make an appointment ahead of time. All vaccinations at county sites will require a parental consent form for those under the age of 18.
The Houston Health Department announced on Twitter that the city will distribute the COVID-19 vaccine at "full capacity" starting next week. The health department also plans to expand school partnerships and will publicly announce when city vaccination sites begin serving the newly eligible 5 to 11 population.
The news comes one day after the CDC recommended the lower-dose shot for younger kids on Tuesday, just days after the U.S. Food and Drug Administration authorized it for emergency use. The FDA says the vaccine is more than 90 percent effective in children 5 through 11.
As of Wednesday, 86 pediatric COVID-19 patients were admitted in hospitals across the state, down from a mid-September peak of more than 300, according to the Texas Department of State Health Services.
Nearly 68% of Harris County residents — and just over 64% statewide — have been fully vaccinated, according to state data.
Dr. Linda Yancy, an infectious disease specialist at Memorial Hermann, urged parents to vaccinate their children in order to protect those who are unable to get vaccinated due to deficient immune systems.
"There are some people who, for whatever reason, cannot respond to a vaccine," Yancy said. "Those kids that we cannot protect with vaccines are protected by vaccinating all the children around them."
Additional reporting by Sascha Cordner.