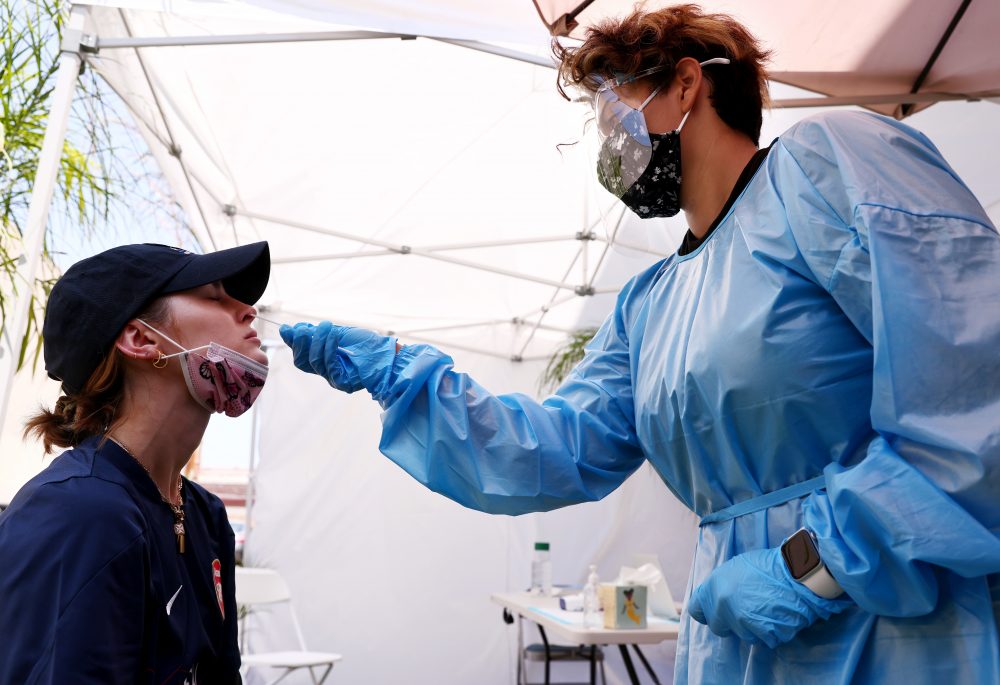 Mayor Sylvester Turner on Wednesday issued an executive order requiring unvaccinated city employees to get bimonthly COVID-19 tests and report results to the city. The order applies to employees of the Houston Police Department, Houston Fire Department and other city departments.
Fully vaccinated city employees, and those with religious or medical exemptions, will not need to comply with the order.
Turner cited a high number of city employees with COVID-19 and a record number of pediatric COVID-19 cases in Texas hospitals as reasons behind the decision.
@HoustonFire Engineer Operator Tanner G Reed passed this afternoon after a courageous battle with COVID-19.

E/O Reed has been a devoted member of the HFD since 2003.

Our thoughts and our prayers are with his family and friends. https://t.co/utwj0XYwzY

— Chief Samuel Peña (@FireChiefofHFD) September 3, 2021
According to the mayor, 342 city employees are currently infected with COVID-19, including 129 police officers. A Houston fire department engineer operator died from COVID-19 on Friday.
"What that means when you have 129 police officers with COVID, they're not able to perform their jobs," Turner said. "Same thing with municipal workers – for example, permitting — that slows things down, as well. Simply don't want them to get sick and don't want anybody to die."
Test results must be reported by the first and fifteenth of each month. The policy goes into effect in 30 days and the first reporting date will be on October 15. The order does not apply to elected officials or people appointed to boards or commissions.
"A failure to adhere to the policy will result in disciplinary action and could even cost you your job," Turner said.
The news comes after Turner mandated mask wearing for all city employees in August, pushing back against Gov. Greg Abbott's executive order GA-38, which prohibits local municipalities from mandating COVID-19 vaccinations and mask coverings.
Harris County, along with several other regions through the state of Texas, have waged legal battles with the state over the validity of Abbott's orders.