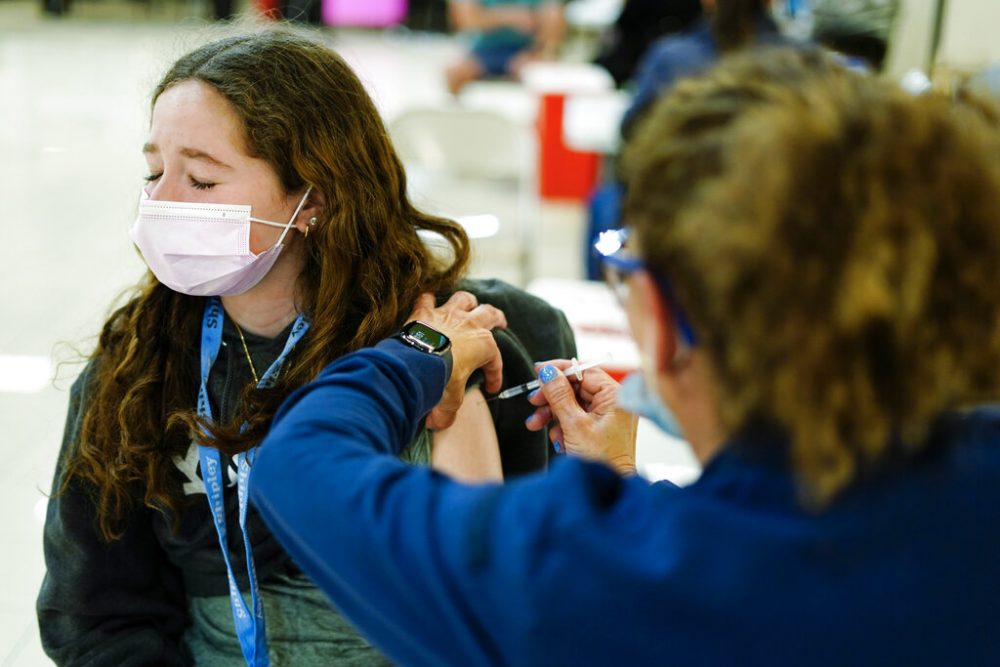 The Houston Health Department on Thursday confirmed that a child with no underlying health conditions had died of COVID-19 — marking the first reported death of its kind in the city of Houston.
The boy was between the ages of 10 and 19, and was unvaccinated for COVID-19, according to the health department. He died in a Houston hospital in late July, and health officials are unsure whether he was infected with a variant of the virus.
Houston has suffered six previous pediatric deaths due to COVID-19 — all had underlying health conditions, according to the health department.
In a statement, Mayor Sylvester Turner expressed his condolences to the boy's family, and urged residents to get vaccinated in order to prevent future deaths.
"The death of a loved one under any circumstance is heartbreaking, especially when we have the power to slow the spread and save lives," Turner said. "I encourage all eligible Houstonians ages 12 and older to get vaccinated and wear a face mask in large crowds or areas where you cannot socially distance."
The news comes after students returned to school in Houston on Monday, as the number of pediatric COVID-19 patients in Texas hospitals continues to increase due to the recent surge of cases — reaching a higher number last week than at any point during the pandemic, according to state health data.
According to HISD's COVID-19 dashboard, there were 383 total active cases reported throughout the district since the beginning of school on Monday. Nearly 300 of those cases have been among students, and almost half were in elementary schools.