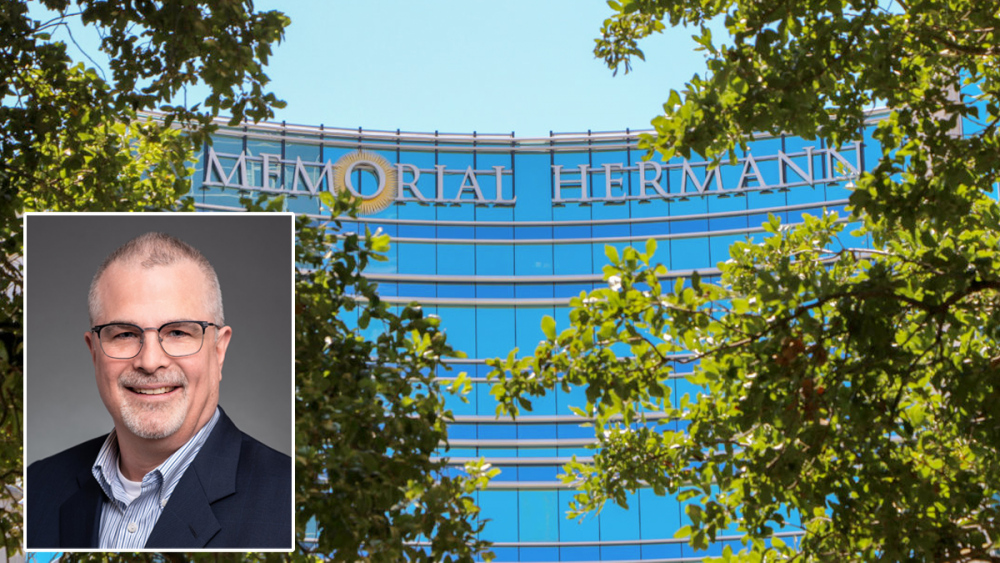 There are now more patients in Houston-area hospitals than at any point during the pandemic. As of Wednesday, at least 2,762 COVID patients were hospitalized in Harris County, according to data from the Southeast Texas Regional Advisory Council.
The sheer volume of cases has forced ambulance services to slow down and caused the Memorial Hermann health system to temporarily closed three of their emergency rooms this week.
Houston Public Media spoke with Brent Peery, vice president for Memorial Hermann's Chaplaincy and Spiritual Care services, who said healthcare workers are committed, but extremely fatigued.
This interview has been edited for length and clarity.
Memorial Hermann Hospitals are now treating the most COVID patients since the pandemic began. How are healthcare workers holding up?
They're very committed to the job, but fatigued. The physical, emotional, mental and spiritual drain of spending long hours caring for really sick people and oftentimes with not enough professional caregivers to provide that care, because of the volumes of patients that are being treated as well as just how sick those patients are.
That's really got healthcare professionals stretched sometimes beyond their limits these days.
Do you notice a difference in the mental health of healthcare workers that you counsel now compared to last year during the pandemic?
Yeah, I think one of the things that have made this current surge more challenging than the previous ones, is just the knowledge by health care professionals that it could have been prevented.
When you look at other areas of the country that have higher vaccination rates, their health care systems are not being stretched in the same manner that those are in areas of the country where the vaccination rate is lower.
Is it hard for healthcare workers to deal with unvaccinated COVID patients right now? How would you describe those interactions right now and what is your role in helping health care workers if it's needed?
Those interactions are professional and compassionate with our unvaccinated patients. But we also at times need to create safe space for people to process the very real frustrations they feel. A lot of times we are working elbow to elbow with health care professionals. You know, we sit down at the nurses station with a staff member and just say, you know, "that was really tough, wasn't it? Because that was really tough on us too."
Because there's so many tasks that need to be done in healthcare, sometimes it's hard to find that space, because once you've finished this really challenging, difficult, and emotional encounter with the patient and or family, unfortunately there's another one waiting for you down the hall to go to.
Sometimes we do more intentional, group debriefing times with a group of health care professionals who have gone through a very tragic and difficult circumstance to give them space to process the emotional content.
What would you say is your overall message to healthcare workers right now as you help guide them through this fourth wave of the pandemic?
The first is, take care of yourself. Get adequate rest, nutrition and exercise, prayer, meditation, yoga. You know, whatever it is that is good self care for them, to make sure they're not neglecting that during this time because it's needed.
I think another important part of what we do is not so much tell them, as it is to give space to listen to them. To give them an opportunity to give voice to all of the challenges they're facing right now. And as you alluded to, some of those are professional, some of those are personal in terms of things that are going on in their own families related to the pandemic right now.
And then finally just a reminder, we'll get through this together. That's one of the great things about working in healthcare, is it's very much a collective, community team enterprise. You know, it's helpful.