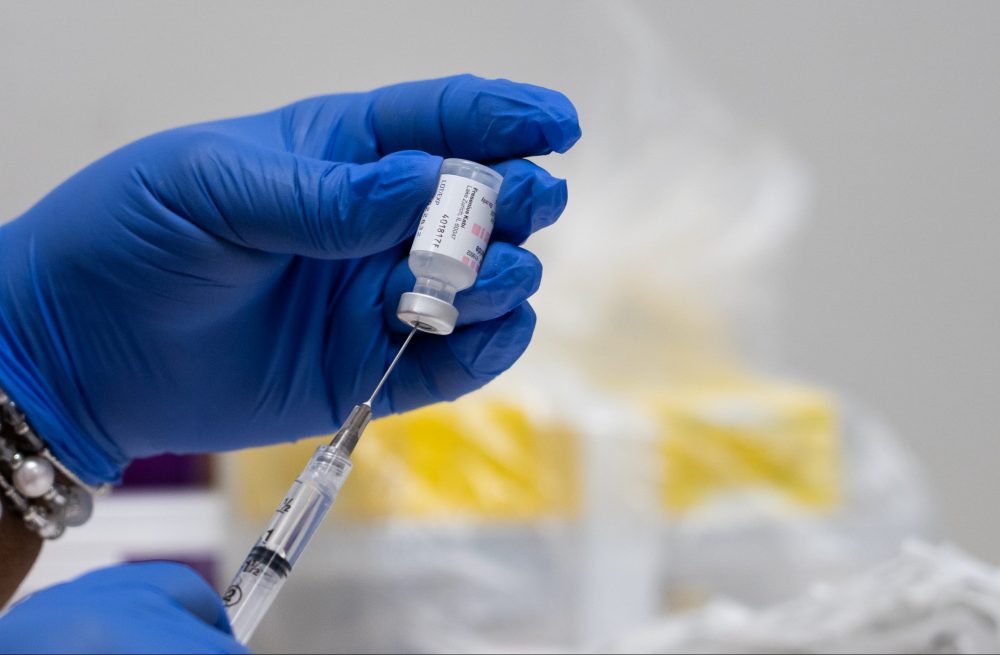 Hospitals across Texas — including three in Houston — will offer COVID-19 booster shots to immunocompromised patients after the Centers for Disease Control and Prevention and the Food and Drug Administration both authorized the third shot earlier this month.
The Memorial Hermann Health System announced Wednesday that it's begun administering the third shot of the Pfizer and Moderna COVID-19 vaccines to those with weakened immune systems caused either by illness, medical treatments, or organ transplants.
The hospital system will begin third doses for the general public starting the week of Sept. 20 following the CDC's recommendations, which advised people to get the third shot eight months after receiving their second dose.
A Houston Methodist spokesperson told Houston Public Media that the hospital system began administering booster shots immediately after the CDC released its recommendations earlier this month.
As of Tuesday, a total of 864,685 shots had been administered at the hospital system, 3,299 of which were a third dose. Most of those vaccinations were the Pfizer vaccine, which was formally approved by the FDA on Monday.
The Methodist spokesperson added that the hospital will accept walk-ins for the third dose once the FDA approves Pfizer's booster shot. Until then, Methodist will reserve the third dose for those who either receive a doctor's prescription for the shot, or for those who are immunocompromised.
On Wednesday's Houston Matters, St. Luke's CEO Doug Lawson said the hospital was also planning to administer the third shot, but is currently waiting for formal approval from the CDC.
"We will will absolutely be involved in that process," Lawson said. "(We're) working hard to make sure Houston is well vaccinated and prepared for this surge and any forthcoming surge."
Austin Public Health has begun administering the third shot at their clinics, and pharmacies like Walgreens and CVS are also offering the third shot, according to KUT. The Parkland Health & Hospital System in Dallas and the Baptist Health System in San Antonio have both begun administering the third shot for immunocompromised patients. The Baptist Health System is currently waiting for federal approval of Pfizer's booster shot before they begin administering it to the general public.
The news comes after U.S. health officials announced last week that all U.S. adults will be eligible for a third shot next month, so long as they have already received their second dose.
As of Wednesday, about 67% of eligible Texans have been partially vaccinated, while 56% have been fully vaccinated, according to state data. Across the entire state, 4,224 people were hospitalized for COVID-19 — the highest number of hospitalizations at any point during the pandemic, according to data from the Southeast Texas Regional Advisory Council.