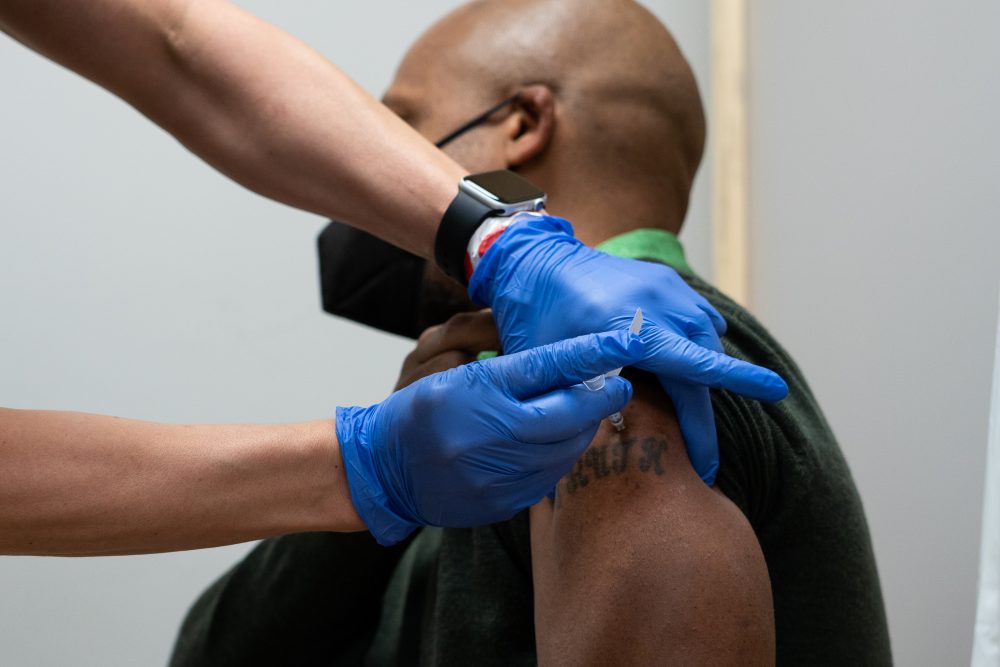 The city of Houston will begin handing out $150 in gift cards to those who receive their COVID-19 vaccines, after City Council voted to pass the multi-million dollar incentive on Wednesday.
The incentive will give $100 for the first dose and $50 for the second dose to all residents eligible to receive vaccines from the Houston Health Department. The city has allocated $3.1 million for the program and will be paid for using federal funds provided to the city by the American Rescue Plan.
The city launched a smaller scale incentive program earlier this month — offering $25 gift cards — but the worsening COVID-19 surge has since pushed city officials to increase the dollar amount in order to "save lives, reduce the spread of COVID-19, and decrease hospitalizations," according to the city council agenda.
The measure passed in a 15-2 vote, with District A Council member Amy Peck and At-Large Council member Mike Knox in opposition. During Wednesday's meeting, Knox said the incentive would be unfair to those who already received the vaccine.
"Essentially what we're doing is gifting money to some at the expense of others," he said. "The end result is we are going to give taxpayer money to certain individuals at the expense of other taxpayers who have already had the vaccine and are not eligible to receive this money."
In response to pushback, Mayor Sylvester Turner pointed to the success of Harris County's incentive program. That program offers residents $100 to get their first dose of the vaccine through Aug.31, and has already increased vaccinations across the county, according to Harris County Judge Lina Hidalgo.
The county judge said that more than 2,700 people received their first dose of the COVID-19 vaccine on Saturday — a 529% increase compared to an average of 431 administrations per day before the incentive was launched.
As of Wednesday, about 70% of eligible Harris County residents had received their first dose, and 58% were fully vaccinated, according to state data.
In addition to the incentive, Mayor Turner also hinted at the possibility of mandating vaccines for city employees at some point in the future.
"I've got city employees, for example, who haven't gotten vaccinated," he said. "I will tell you, in short order, they will. They will."
Additional reporting by Jen Rice.