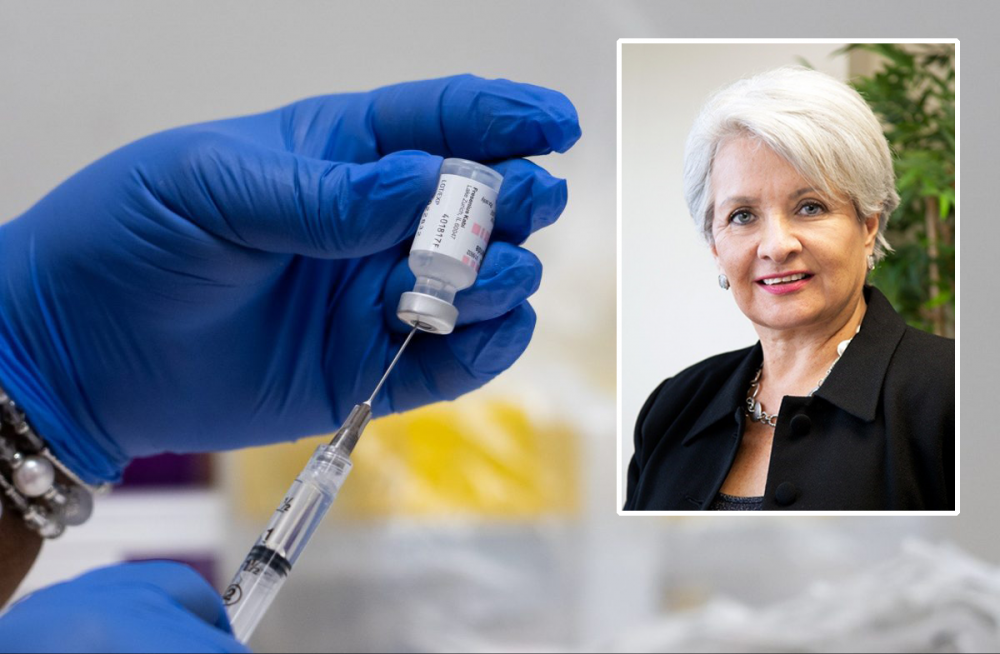 As the Latino population grows in Texas, it remains underinsured and unvaccinated compared to other groups. About 48% of all nonelderly Latinos in the Houston area were uninsured as of 2018, and just 35% of all Latinos across the state have received the COVID-19 vaccine.
Meanwhile, a devastating fourth wave of COVID-19 has led to skyrocketing hospitalizations and confirmed cases.
In response to the growing trend, nonprofit managed care organization Community Health Choice partnered with Houston Methodist to help elderly Latinos get vaccinated.
Houston Public Media spoke with Daisy Morales, vice president of Community Health Choice, about the obstacles that stand in the way of getting more Latinos insured.
This interview has been edited for length and clarity.
Could you explain why Latinos are disproportionately among the most unvaccinated in Harris County?
The medical institutions were not quick enough to translate the information on COVID-19 in Spanish. So, a lot of communication went out to the public, but it was English. Spanish speakers did not have the correct information from the correct source. They were getting information that was not valid or not true, so that put us behind in having them understand the vaccines. That was one part of it. The other lagging part is the access to it. When we first started vaccinating, there was long lines. You could wait in line for an hour or two to get your vaccine. Well, for our Latinos, transportation, childcare, flexibility and getting that kind of time off from work is not available to them.
What more do you think can be done to reverse the trend?
Methodist started having this outreach program for Latinos, and we started communicating to all of our community-based partners about what was going on, and how we could help them. That did help some. The other thing, too, is some media kept lumping Latinos with African Americans in terms in why we hesitate in getting the vaccination, and it's wrong. Latinos don't have the same barriers to get the vaccination as the African American community have.
What are some of the hurdles in acquiring health insurance for Latinos?
The problem for a lot of our Latinos here in Harris County and Fort Bend and surrounding counties, is the jobs that they have. Either their employer is not offering insurance, group insurance, or they offer it and it's very, very high because they don't contribute very much. Or they have several jobs, so they're part time in two or three jobs. As a part-time person, they're not eligible for insurance.