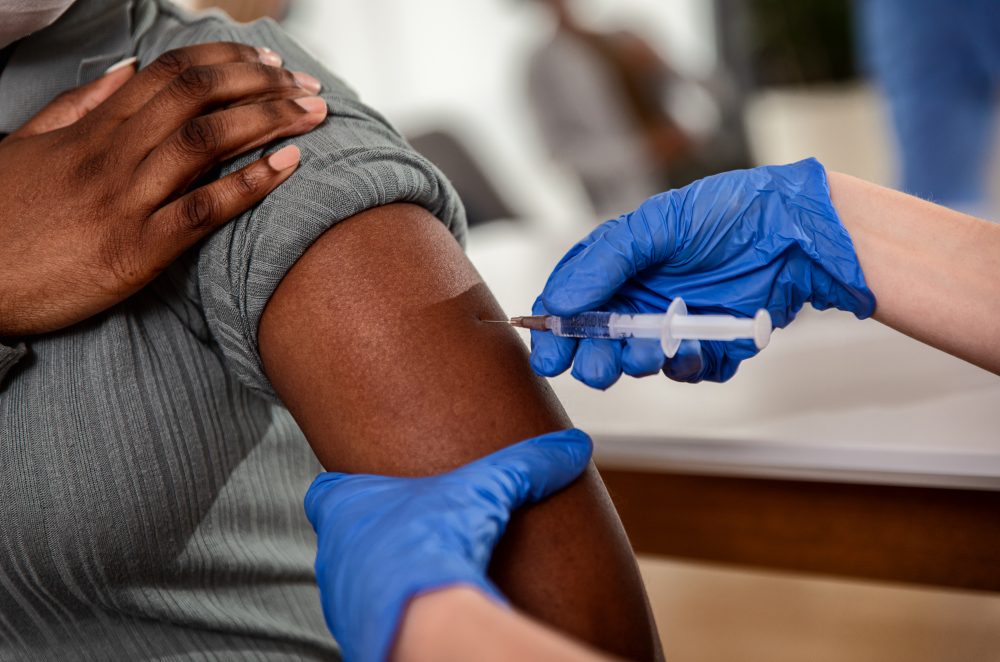 Baylor College of Medicine will require all employees to get vaccinated, becoming the second Houston health system to do so.
Executive Vice President James McDeavitt broke the news during a public webinar with the Greater Houston Partnership on Tuesday. He said its hospital system would make a formal announcement sometime this week.
"I would strongly encourage us to do anything we can do to encourage people to get vaccinated," McDeavitt said in his presentation to the region's largest chamber of commerce.
"You're starting to see a groundswell of organizations — starting in health care but I think it will spread to others — that are going to mandate vaccinations," he said. "And if you can mandate or strongly encourage, I would strongly encourage you to do so."
A Baylor spokesperson could not confirm whether the vaccination mandate would apply to all of its affiliates.
The decision from Baylor comes months after Houston Methodist Hospital's own mandate, which received backlash from some hospital workers who refused vaccination.
After a judge ruled that the hospital could legally make such a requirement, more than 150 workers were fired or resigned instead of receiving the shots.
According to Hany Khalil with the Gulf Coast AFL-CIO, several other employers are currently discussing whether to implement their own vaccine mandate.
"Employer vaccine mandates are one acceptable way to do that," Khalil said. "The caveat is it's got to be subject to negotiations for employers to keep their employees safe and that they'll trust."
In Harris County, 54% of residents 12 and older were fully vaccinated as of Tuesday. Just 52% of eligible Texans statewide were fully vaccinated.
The news comes as COVID-19 cases and hospitalizations continue to rise across the state, fueled by the more transmissible delta variant.
Health officials have called it a "pandemic of the unvaccinated," as the number of deaths again begin to rise across the country — almost exclusively among those who have not received the vaccine.
In Texas, out of thousands of deaths from COVID-19, less than 100 were vaccinated patients.
The recent surge has led to what local hospital leaders are calling a "fourth wave" of the pandemic in Houston. Just last week, Harris County Judge Lina Hidalgo raised the COVID-19 threat level to "orange" — indicating uncontrolled spread of the virus — and asked both vaccinated and unvaccinated people to wear face coverings.
Additional reporting from Houston Public Media intern Shivani Parmar.