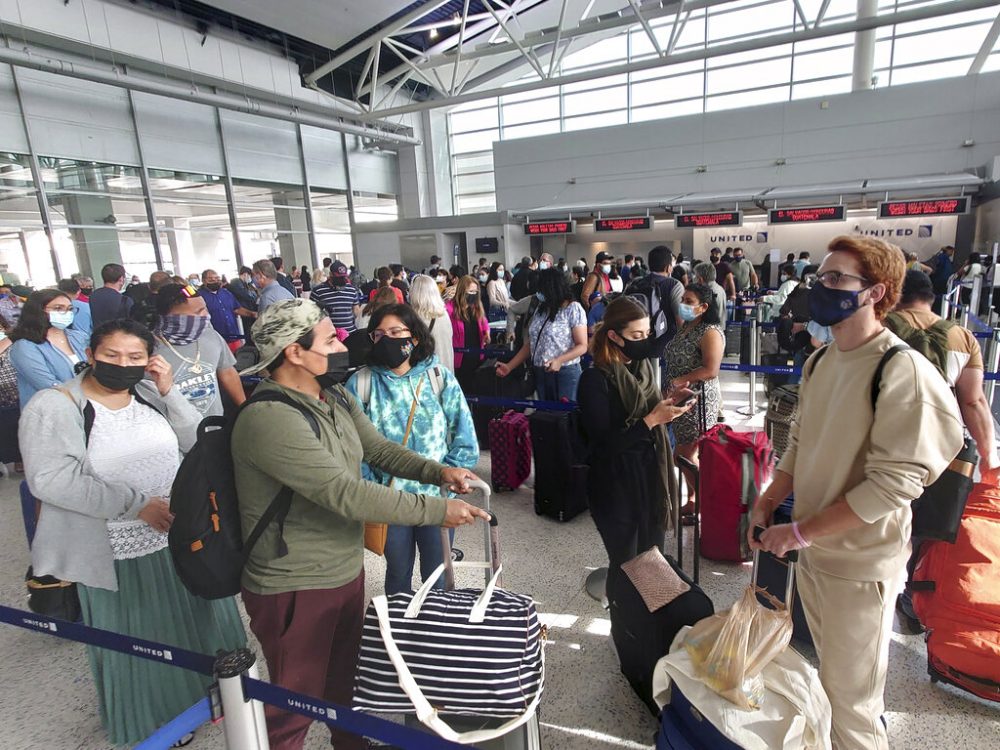 As summer approaches and more people are getting vaccinated, is it now safe to travel? And if so, how is travel different at this stage of the pandemic?
Houston Matters host Craig Cohen spoke with experts about how vaccinations have changed traveling guidelines, and the safety precautions Houstonians should take if they choose to travel this summer.
According to Prathit Kulkarni, assistant professor of medicine and infectious diseases at the Baylor College of Medicine, getting the vaccine is the most effective way of lowering the risk of having severe side effects if someone were to be infected. However, domestic and overseas travelers should continue to wear masks at airports and public settings, as well as social distance, he said.
"If you're in that category of 'fully vaccinated', truly your risk comes down substantially," he said.
Domestic travel is a safer option as compared to international. Fully vaccinated travelers staying within the states will not be required to quarantine or get COVID tested before they depart or when they arrive home, according to CDC guidelines.
As for vaccinated international travelers, Kulkarni said they should get tested a few days after their home arrival, to ensure someone is not asymptomatically positive for COVID. However, quarantining isn't necessary if you're fully vaccinated, two weeks out from your final dose.
"As long as you follow the other general public health guidance while you're traveling and on the plane, I can't say the risk is zero, but it's reasonably low," Kulkarni said.
Many countries also have different requirements on whether travelers should get tested before departure. Depending on the destination, each country could also have a different variance on how COVID is affecting them. Kulkarni said countries such as India and Brazil are facing some of the worst phases of the pandemic, for example.
General principles remain if someone were to fall ill during their travel, he said. Getting a test as quickly as possible and self-isolating is the best way to ensure safety for yourself and others.
With emergency use authorization underway for younger adolescents to receive a vaccine, children are at a lower risk of catching and transmitting the disease, according to Kulkarni. However, children older than 2 should wear masks and socially distance like everyone else, he said. Kulkarni also said families should consult their pediatrician prior to traveling with children.
While traveling by plane is a risk some people may not be willing to take quite yet, the amount of travel by car has steadily increased, as have hotel bookings, according to Agnes DeFranco, professor in the Conrad N. Hilton College of Restaurant and Hotel Management at the University of Houston. Thirty-seven million people are expected to travel 50 miles or more from home, a 60% increase compared to last year, according to AAA.
"The travel industry is coming back," DeFranco said. "It's not 100% yet, but its very strong."
According to DeFranco, hotel occupancy has seen an increase in Orlando and Las Vegas. Increased vaccinations mean people are growing more comfortable being in a closer proximity with one another, DeFranco said.
In terms of following COVID guidelines, DeFranco said airports, cruise lines, and hotels are taking the right precautions in ensuring safety for all travelers.
"Everyone in the travel industry is doing the right thing," she said.