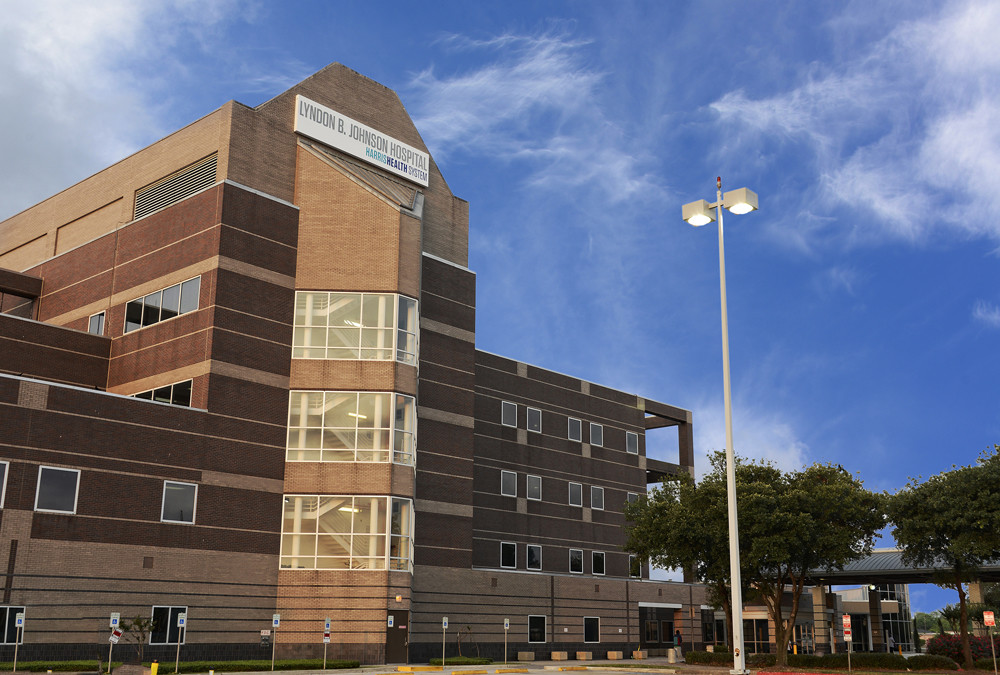 Houston's safety net hospitals will not yet require employees to get the COVID-19 vaccine, instead waiting until at least one is fully approved by the U.S. Food and Drug Administration.
Currently, the only vaccines available for distribution have been given "emergency use authorization," which according to the FDA is given if "there are no adequate, approved, and available alternatives" for series or life-threatening diseases.
"The steps are expedited in terms of both testing, and also the application to the FDA for approval," said Dr. Esmaeil Porsa, CEO of Harris Health System.
"At some point, the answer is yes, it will become mandatory, similar to our flu vaccination policy," Porsa added. "It will actually mimic our flu vaccination policy, meaning everyone will be required to be vaccinated unless there is a medical exception."
Roughly 75% of hospital workers at LBJ and Ben Taub hospitals have been fully vaccinated, according to Porsa.
Emergency use authorizations are nothing new. Giving official approval for a drug or vaccine takes significantly more time, specifically when it comes to the application process.
But though other hospitals in the region have also balked on requiring vaccines, the Harris Health System — which includes LBJ Hospital and Ben Taub Hospital — is so far the only institution to cite emergency use as a reason.
Full FDA approval is a process that can sometimes take years, though Porsa said he expected it to happen sometime in the summer.
Houston Methodist Hospital was the first hospital in the region to require the vaccine, telling employees they may be fired or suspended if they refuse to get vaccinated, according to a letter sent to employees this month, first reported by the Houston Chronicle.
"We first mandated the vaccine for our newly hired employees and for executives and managers who are now 100% compliant. Now it is your turn," Methodist CEO Dr. Marc Boom wrote in the letter. "Those of you who have not been vaccinated yet, have until June 7."
In his letter, Boom also told employees that the decision to mandate the vaccine was not made lightly, but the recent stoppage of distribution for the Johnson and Johnson vaccine proved how carefully the vaccines are being monitored.
Other executives at Houston Methodist are backing up Boom, saying the vaccine has already been scientifically proven to be safe.
"This is not an experimental vaccine," said Roberta Schwartz, executive vice president at Houston Methodist. "Emergency Use Authorization does not mean that this vaccine is experimental. It is an approved vaccine that is safe and effective."
In a statement to Houston Public Media, Memorial Hermann Hospital said hospital leaders "stand behind the safety and efficacy of the COVID-19 vaccines."
But the hospital stopped short of requiring it.
"At some point in the near future, the COVID-19 vaccine will be mandatory for Memorial Hermann employees, but that day is not today," said George Kovacik, director of external communications for Memorial Hermann. "While we do not yet have an exact date, it will likely be around such time when we feel comfortable relaxing some of our current safety precautions – including masking, social distancing, and entrance screenings – and COVID-19 has been under community control in the Greater Houston area for an extended period of time."
CHI St. Luke's Health is taking a similar tack, writing in a statement to Houston Public Media: "We believe vaccinations are important and we are strongly urging employees to get vaccinated against COVID-19."
Correction: Houston Public Media was initally provided with an incorrect percentage of hospital workers vaccinated at LBJ and Ben Taub hospitals. It is 75%, not 95%.