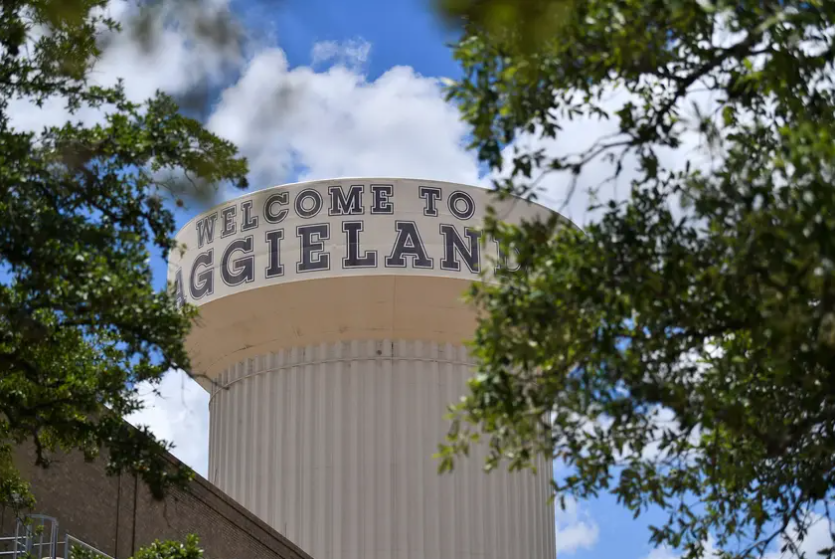 Texas A&M University will join colleges across the country in a study of how COVID-19 vaccines impact transmission of the virus among young people.
The university system is recruiting 2,000 students, half of which will receive the vaccine right away, while the rest will delay for a few months. Both groups will swab their noses daily, screen for symptoms and submit the occasional blood sample. Researchers want to compare data between vaccinated and unvaccinated students.
Findings from the study could help inform policies of when to relax social distancing and masking practices at universities and other venues.
Houston Public Media spoke with Rebecca Fischer, the study's principal investigator and epidemiologist at Texas A&M University, fore more details.
The below interview has been edited for length and clarity.
What does the study seek to learn? What questions does it want to answer?
This study is actually seeking to answer some of the most burning questions probably in the world right now: How well and does the vaccine prevent infection? And then let's say an individual does become infected who has been vaccinated — what does their viral content look like? Because it relates to how infectious somebody may be. Does the vaccine limit the number of viruses that a person is carrying?
Explain to me why they are the burning questions of the moment.
It's because we have been waiting for this vaccine with such anticipation over the past year. But what we know as scientists is that vaccines are not 100% effective. So let's be clear: vaccinated individuals can pick up the virus and can pass it on to others. The vaccine doesn't stop those things. The vaccine prepares our bodies to fight off infection, prevent illness, hospitalization and death.
These studies are going to help us understand how transmission is curbed, and how many members of a community we need to vaccinate to hit herd immunity. It will also help us understand how we can potentially interact safely together as vaccinated and unvaccinated individuals.
So the study is chipping away at the question: When can really relax social distancing or return to 'normal'?
This study really does help chip away at that question about returning to normal. That normal is not likely to be exactly the normal that we knew a year ago or two years ago, but certainly a way to drive and direct what that new normal could look like.
So why college students? Why specifically people ages 18-26?
EIghteen-to-26-year-olds we know tend to show more mild symptoms. They've been subject of media attention during the past year for being out and potentially propagating the virus and being a group that's sort of maybe unaware of their infection status because they have such mild symptoms. These tend to be a group of individuals that are carrying a high burden of infection.
These are also a very mobile age groups. These are folks that are going to college, traveling, going on vacation. And they're very social. Whether it be for work, school, fun or family, they are congregating together, and we see them doing so carefully. I don't mean to imply that they're not masking and doing distancing. But the very nature of their interactions in that stage of their lives means that they could be at high risk of transmission.
They're also a group that is so ready and itching to get back to something that seems more normal. This is such a critical age and time of life, it's incredibly tough to be at that life juncture and be separated from their peers.
Recruitment for students on the College Station, Kingsville and Corpus Christi campuses will begin shortly.
Sara Willa Ernst is a corps member with Report For America, a national service program that places journalists into local newsrooms. Sara's work at Houston Public Media is made possible with support from KERA in Dallas.