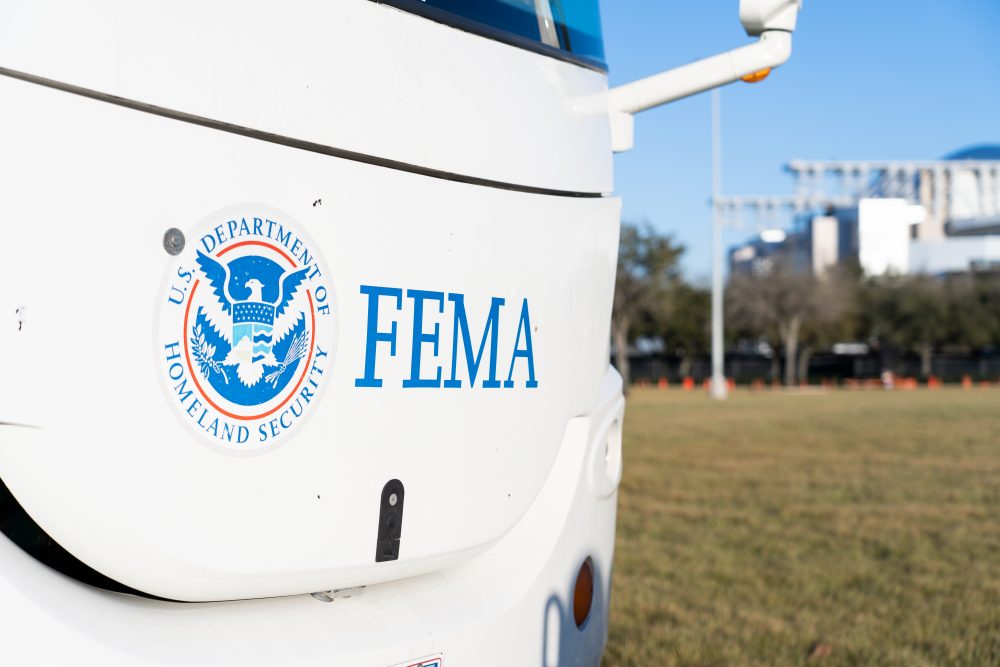 Updated 6:40 p.m. CT
At least 126,000 people will get vaccinated at NRG Park over the next six weeks at a new FEMA vaccination site that city and county officials on Monday said would prioritize the region's most vulnerable communities.
The site will administer 6,000 first doses per day for three weeks, before switching to second doses for the next three weeks, according to Harris County Judge Lina Hidalgo. Both the city and county have also set priorities for how to increase vaccine equity across the region.
The news comes a week after a winter storm that left millions without power and water, and which still leaves tens of thousands of Houstonians without both, according to city and county officials. It also comes the same day the United States surpassed 500,000 deaths from COVID-19 — more than 3,200 of which were in Harris County.
"It's been trauma after trauma, and people deserve some good news, some hope," Hidalgo said. "And that's what we're delivering today."
Vaccinations will begin with a limited "soft launch" Tuesday, before going into full operation Monday, Hidalgo added. Both county and city registration sites are now taking appointments.
The county will prioritize certain areas based on a formula calculating how many cases per 100,000 residents in the past month, how many total cases since COVID-19 arrived in the region, and a social vulnerability index. The city's list will prioritize positivity rate, underlying health conditions, and economics, Mayor Sylvester Turner said.
Vaccination sites were closed lat week due to the storm, leading to a backlog of appointments in Houston and Harris County. In addition to the NRG Park site, Mayor Turner said vaccinations would continue at the Bayou City Event Center, Delmar Stadium, and other health centers across the city.
"Last week, we didn't do much at all when it comes to vaccinations or testing," Turner said. "As of Saturday, we started our efforts again, and then of course, now we're really gonna have to double our efforts to catch up to what we were not able to do."
The NRG location is the biggest site to open in the region since the city of Houston attempted a mass vaccination hub at Minute Maid Park. That site at one point vaccinated upt to 6,400 people.
But Minute Maid and other sites set up by the city were inititally set up on a first-come first-served basis, with the city's registration portal shutting down once capacity was met, unlike the county's system which created a wait list and prioritized patients by need.
"When it comes to quantity, that's great," Turner said. "When it comes to equity, it's not as great."
NRG is one of three facilities in Texas chosen as part of FEMA's community vaccination pilot program, along with AT&T Stadium in Arlington and Fair Park in Dallas.
The federal government will provide resources, operational support and federal staffing at the centers, FEMA said.
Hidalgo, Turner and members of Houston's congressional delegation praised the Biden administration for its response since taking office, with Turner and U.S. Rep. Al Green inviting the president to Houston.
Green also noted that the vaccination site at NRG could serve as a model for the rest of the country.
"We want this site to be remembered for more than football, more than rodeos," Green said. "We want it to be remembered as the place that we came to in a time of need to make a difference in the lives of people across the length and breadth of this city. And expecially those who have been left out, locked out, and left behind."