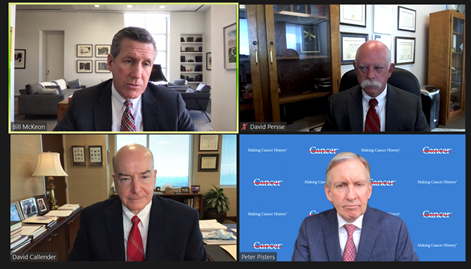 In the next two weeks, access to the COVID-19 vaccine will begin opening up to Houstonians over 65, as well as those with certain medical conditions, according to local hospital and public health officials.
Those are the latest two groups to receive priority for the vaccine in Texas because of high risk of severe illness or death from the coronavirus infection. The Department of State Health Services says, older adults have made up more than 70% of COVID-19 deaths in the state, according to death certificate data.
Texans with medical conditions must be at least 16 years old and suffer morbidities such as cancer, chronic kidney disease, heart conditions, obesity, type 2 diabetes and more.
The announcement was made during a meeting between leaders in the Texas Medical Center Tuesday.
"When we look at the vaccine supplies and the number of individuals that we have, we don't anticipate that MD Anderson would (start vaccinating these groups) until at least next week, possibly not until the New Year," said Dr. Peter Pisters, President of MD Anderson Cancer Center.
Vaccinations are being rolled out in phases across Texas. Up until this point, vaccines in Texas have only been available to health care workers, as well as residents and staff of long-term care facilities. The Texas Medical Center alone has already vaccinated nearly 37,000 employees. Immunizations at nursing homes will begin on Monday. The general public is expected to begin receiving the vaccine by the end of the summer.
Hospital officials say this next phase will begin even before all health care workers are vaccinated.
Hospital infrastructure to administer the vaccine likely means patients and non-health care employees that meet the criteria will be the first in these groups to get vaccinated.
"A doctor caring for a patient with cancer would be able to reach out and help coordinate how they would get vaccinated," said Houston Health Authority Dr. David Persse. "But we have many people who are dealing with obesity, who may not even have a doctor, so there wouldn't actually be someone to reach out."
Vaccinating people outside the hospital system will be a lot more complicated, especially people who don't have a prior relationship with a doctor, Persse said.
"In a perfect world, everyone who is on that list would have a primary care physician who would coordinate with them," Persse said. "We're still going to have to figure out how we're going to communicate and educate them on why they can become vaccinated and where they're going to get vaccinated."