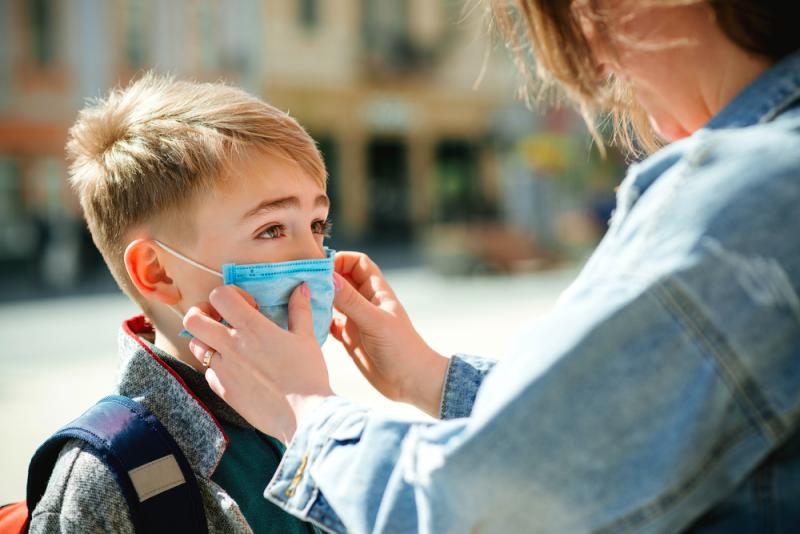 In response to questions from concerned parents, Children's Health in Dallas has put together an online guide based on conditions and medications to help decide if a return to in-school instruction is safe.
KERA's Sam Baker talked about this with the hospital's chief of infectious diseases, Dr. Jeffrey Kahn.
Interview Highlights
Examples Of High Patient Risk (Online Classes Recommended)
Asthma: Of course, not every child who has asthma has the same degree of illness. Typically with asthma, obviously it's a lung disease, and the virus does attack the lungs. So that would put them at risk. Also with asthma, some of the medications that we use can also suppress the immunity. So there there's a double-edge sword, if you will, for patients with asthma.
Cystic Fibrosis, of course, is a disease that also affects the lungs. And these children are particularly prone to lung infections. As they get older, their lung function deteriorates to a certain extent. So this would also put them at great risk for COVID-19 infection.
Neuromuscular conditions: They may not have the capacity to really expand their lungs. And in a lot of these children, one of the problems we find is that because of muscle weakness or the chronicity of their disease, they ended up having a secondary problem with their lungs, and they become quite prone to respiratory infections in general. And certainly by extrapolation, it's not a surprise they would also be susceptible to COVID-19 since some of these children are on medications that may suppress the immunity again, an additional factor for why these children may be at greater risk for COVID-19.
An Important Consideration:
It's important to distinguish between two terms here. We're all equally as susceptible to the virus. If we get exposed, we're going to get infected.
The other dimension of this is really whether inpiduals are susceptible to severe infection. So in children, we know that most infections are asymptomatic. But in certain populations, there is a greater likelihood that these children will develop severe disease. And that's what we're focused on.
Example Of Low Patient Risk (In-Person Instruction Acceptable)
You can imagine a child who has inflammatory bowel disease, where the condition is very well controlled with minimal medications. So that would be something that may be considered as a mild disease, low risk.
About Attending Class In Person
Every school is different. So we go back to the principles of mitigating the spread of the virus, social distancing, wearing masks and hygiene, those types of things.
The other challenge for schools is when the virus gets into the school. What are the plans to address that particular situation. So for example, if the classrooms are separate and independent, that may be a better way of controlling spread of the virus in the school rather than having the children intermingle. So these are the types of questions that the parents may want to ask.
Parents Should Be More Proactive
Have a plan B. What we've learned from other places is that when the virus gets into the school, that may shut down a classroom or a certain wing of the school, or perhaps the entire school. Parents have to be prepared that that may change.
One more thing: Wear a mask
Make sure your child is comfortable with a mask before they get into the school environment.
Have backup masks in the school bag or the backpack. Inevitably, these masks are going to get dirty or something's going to happen to them.
And when the child gets home, take those masks and put them in a laundry. These precautions can save a lot of grief in the long run.
LEARN MORE: Children's Health: Back to School Guidance
Got a tip? Email Sam Baker at sbaker@kera.org. You can follow Sam on Twitter @srbkera.
KERA News is made possible through the generosity of its members. If you find this reporting valuable, consider making a tax-deductible gift today. Thank you.