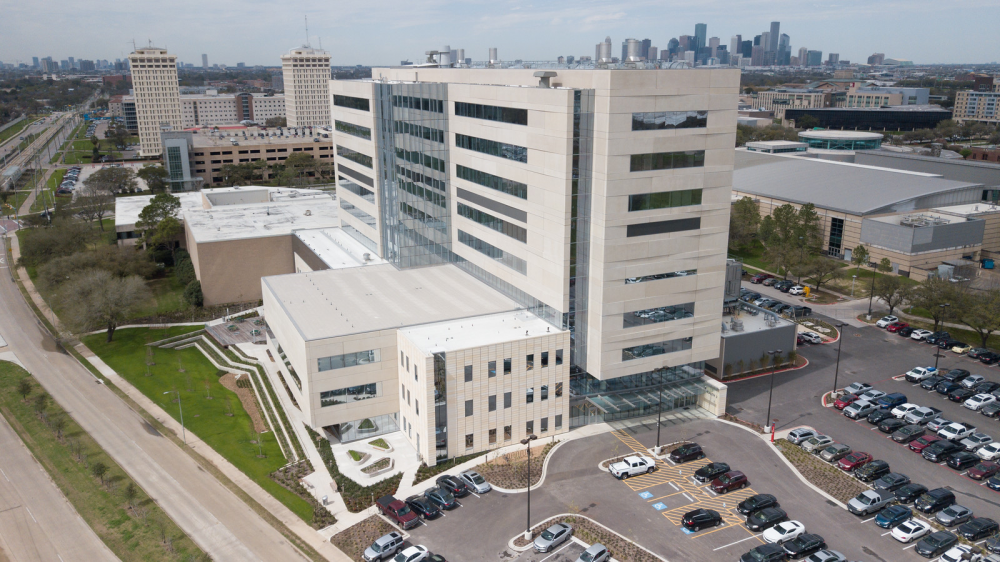 Before Breanna Chachere started medical school at the University of Houston, she experienced firsthand the gaps in health care access in Texas.
"I grew up in a family that had a lot of issues and prevalence of chronic diseases," said Chachere. "I definitely grew up in a medically underserved city, so that often meant we had to travel outside of Alvin, Texas to get the medical care — quality care I would call it — that we needed."
Before heading to the East Coast for graduate school, Chachere continued to see these health disparities show up while working at public schools in La Porte and Pearland. She said witnessing it in the Houston area drew her to the medical field.
"This is my community and it felt very natural for me to come home to study medicine in the place where I ultimately hope to practice," said Chachere.
That's the ambition shared by many of the 30 students in the inaugural class at the University of Houston's College of Medicine. The brand new medical school aims to take a new approach to solving an old issue in Texas: a lack of primary care physicians in underserved areas.
Texas in general has a shortage of doctors, but it's especially bad for primary care physicians.
According to the United Health Foundation, the number of primary care doctors is 29% below the national average. And Texas ranks 45th out of 50 states when it comes to access. Although access in Harris County is better than most other parts of Texas, it still lags behind the rest of the country.
"We live in a city with the greatest Medical Center in the world and yet if you look at our health statistics in certain geographic communities, we have major health disparities and significant poor health," said Dr. Stephen Spann, the founding Dean of the UH Medical College.
Projections from the state show the shortage in East Texas is going to get worse in the next 10 years as the population continues to grow. The new medical school is one way to keep up the growing medical demand, Spann said. "Most medical schools in this country don't emphasize primary care," he said.
Spann said primary care is often seen as less prestigious and lucrative than a career as a specialist. UH is trying to overcome these challenges, by offering scholarships and crafting a particular culture.
"It will be absolutely against the rules for any faculty to ever say 'you're too smart to be a primary care doctor,'" said Spann. "That will not happen."
In this program, providing primary care for underserved patients is baked into the curriculum.
For all four years of the program, students will spend time serving patients in the Third Ward and East End, two predominantly Black and Hispanic communities in Houston. Students will spend half a day every week working in a primary care clinic. They'll also go on patient home visits each month, while shadowing a social worker.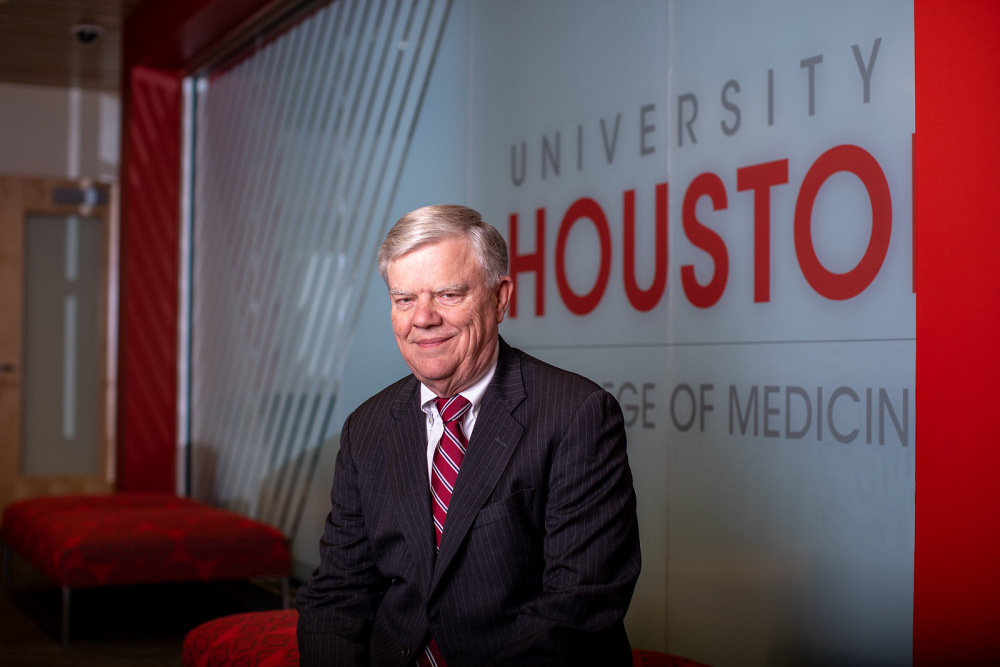 Serving Black and Hispanic communities with unequal access to healthcare is what drew many students to apply to the program in the first place — and that point is driven home during a year marked by the COVID-19 pandemic and national protests over racial injustice.
"It feels very surreal to be starting medical school right now," Chachere said.
Even before meeting in person, Chachere said racial equity in healthcare was clearly a shared mission among the class.
"It feels like the world is catching up to how many of us feel," said Chachere. "For many of us, the reason why we're going into medicine is to combat some of these racial injustices in medicine. It feels long overdue for the world to catch up."
In a city like Houston with a large immigrant population, bilingual primary care doctors are also an important yet scarce resource.
David Jacobson, another first-year medical student at UH, was a paramedic in Waller County, just west of Houston. He has seen how language barriers can affect access to healthcare, including once with a Vietnamese patient.
"I don't speak any Vietnamese — I don't even know how to say hello," said Jacobson. "I can't speak to the stress the patient felt, but I can only imagine it was much higher than mine. I wanted to help, but there was very little I could do other than point and gesture."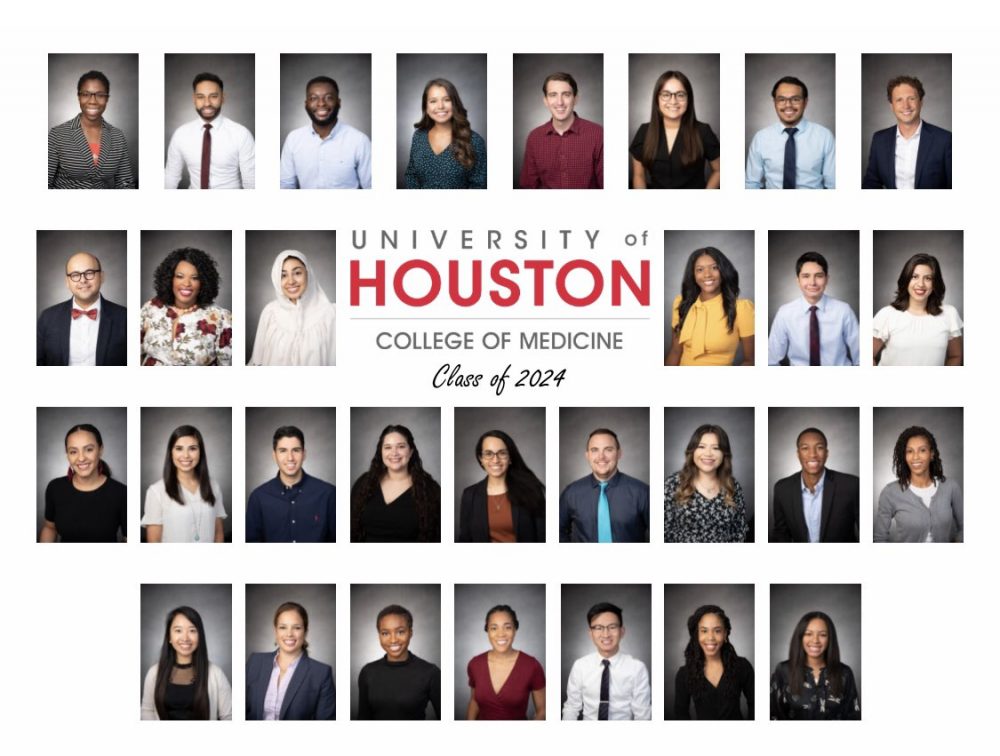 However, Davidson was able to help Spanish-speaking patients because he does speak the language. A big reason he wants to be a doctor is to provide resources that people in his community can access.
"I think it's important for people who are called to that area to serve in that area," said Jacobson.
As organizations and individuals publicly expressed their commitment to racial equity and inclusion this summer, the founding class of UH medical students came together and drafted a pledge of their own.
They committed to advancing health equity throughout their time in med school, to find solutions to systemic problems like institutionalized racism and wealth disparities, and to build relationships with their patients with cultural humility and respect.
Because, they said, good health doesn't just center on healing the body, but healing relationships too.
Sara Willa Ernst is a corps member with Report For America, a national service program that places journalists into local newsrooms. Sara's work at Houston Public Media is made possible with support from KERA in Dallas.
Stories like this are made possible by the generosity of our community of donors, foundations and corporate partners. If you value our reporting, join others and make a donation to Houston Public Media in support of our work. Together we do it, for the love of Houston.