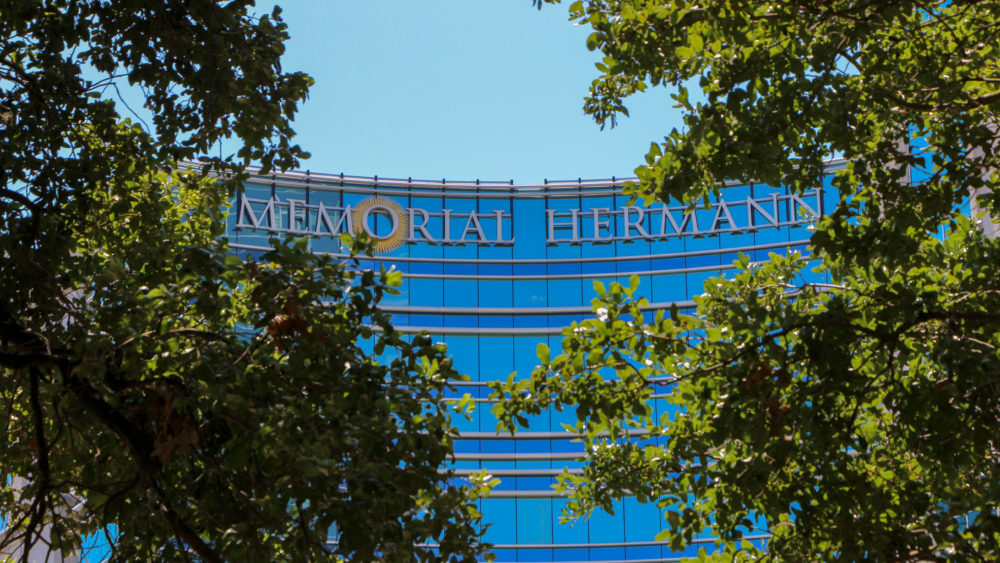 As the coronavirus spreads across the Houston areas, local hospitals are preparing for what could be a shortage of beds, while they also deal with ways to limit the exposure of non-essential workers to COVID-19.
Harris Health System, which includes Ben Taub and LBJ Hospitals, said they are at roughly 90% capacity. Like all Texas Medical Center Hospitals, they are actively working to maximize capacity, but cannot estimate when they might be at their limit.
"We hope that doesn't happen," a Harris Health System spokesperson said. "The number of patients at our hospitals is always fluctuating."
Meanwhile, Memorial Hermann is reporting 60% capacity across all of its hospitals. The hospital has a significant number of isolation rooms across its system, and many of its hospital rooms are capable of being transitioned to isolation or negative pressure rooms if needed.
"To prepare our system and city for the potential surge of COVID-19 patients and conserve our resources for the sickest and most vulnerable of our patients, we are making decisions like postponing elective, non-urgent surgeries and procedures to allow for additional capacity across our system."
In Fiscal Year 2018, Harris Health had 614 beds, according to data compiled by the Associated Press. Memorial Hermann in the Texas Medical Center had 992.
Thursday, Congresswoman Sheila Jackson Lee announced that a 46-bed hospital wing at United Memorial Medical Center will be dedicated to the treatment of COVID-19 patients beginning Monday. Testing continues Monday through Thursday from 8 a.m.-8 p.m., and Friday 8 a.m.-6 p.m. at the facility.
Most area hospitals meanwhile are interpreting Harris County Judge Lina Hidalgo's stay-at-home order as worded.
Memorial Hermann said they have taken additional steps to further protect their workforce by implementing remote work options for applicable staff members and exercising social distancing protocols.
"We developed modified working schedules to help decrease the number of employees in the office at one time, meetings are being held using teleconference options and when possible employees are working from home," read a statement from the hospital.
Harris Health System is following similar protocols, sending administrative workers home.
MD Anderson's policy states, "(e)mployees whose presence on campus is not deemed essential will be asked to work remotely, as determined by local managers."
But the Michael E. Debakey VA Medical Center said they are not requiring non-essential workers to go home.
"The facility supports telework as much as possible, while we ensure the right level of staff are on hand to manage this COVID-19 pandemic and care for veterans with other health issues," read a statement from the hospital. "While we do encourage telework, we are also ensuring our providers and their support teams are on hand to care for our patients in-house and ensure they have what they need to perform telehealth appointments."
The center did not respond to Houston Public Media when asked why administrative employees are not being ordered to work from home, in compliance with Harris County orders.