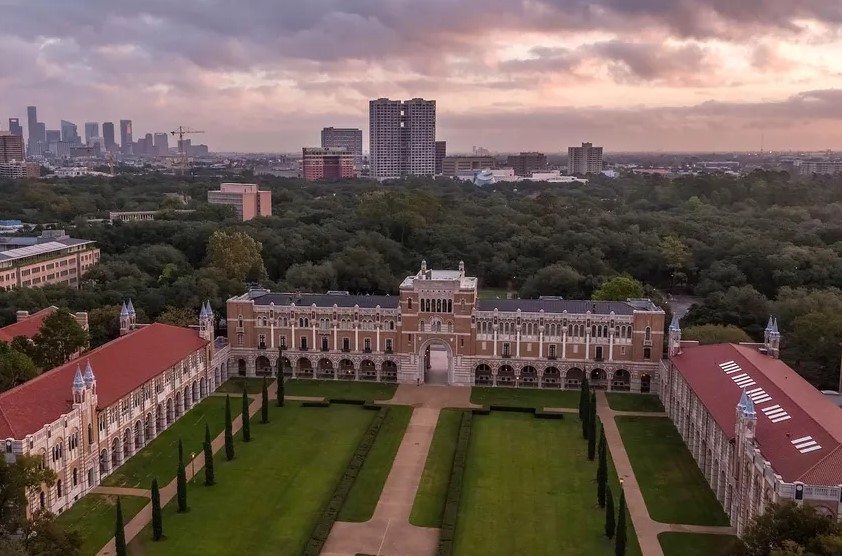 This story is part of Houston Public Media's ongoing coronavirus coverage. For more stories and information about the coronavirus, visit the Houston Ready Hub.
Rice University has canceled all in-person classes this week after an employee tested positive for the virus and 14 additional people were forced to self-quarantine, the school announced Sunday.
The university said it was canceling in-person classroom instruction and undergraduate teaching labs the week of March 9, citing the unidentified research staffer as one of the causes for concern in an email to the school community.
"Out of an abundance of caution and to allow faculty and staff time to prepare for possible remote instruction this semester, in-person classroom instruction and undergrad teaching labs for the week of March 9 are canceled. During the week of March 9-13, faculty can provide material that can be completed remotely and does not require group interaction," the university said.
The school made the decision after considering health and safety impacts, and consulted information from the Centers for Disease Control and Prevention, and city and county health officials, the email said.
Earlier this month Rice announced that an employee was exposed to the virus, and was self-quarantined along with a group of people who came in direct contact with the person.
Harris County Judge Lina Hidalgo last week confirmed that the staffer was on the same Egypt cruise as a group of Houston-area people who were confirmed or presumed positive for the virus, and that the staffer had also tested positive.
Rice said it was "preparing for the possibility of delivering the majority of its classes remotely if that should prove necessary." The school also said that all gatherings of more than 100 people — including school events and parties — were prohibited through April 30.
Most research will continue, the school added.