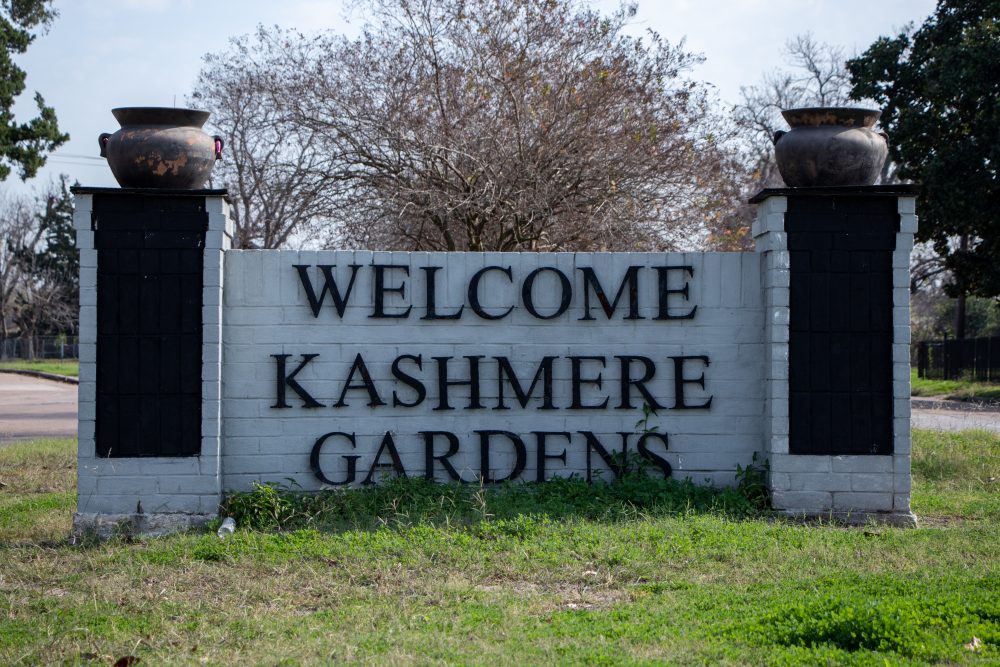 Houston's health department will go to door-to-door in a survey of the city's Kashmere Gardens neighborhood, as residents remain concerned over contamination from preservative chemicals at a nearby railyard.
Higher than average cancer rates were confirmed in the neighborhood by a state investigation in August, but not widely publicized until December.
The Texas Department of State Health Services (DSHS) report found higher rates of respiratory cancers compared to typical cancer rates in the state. Specifically, epidemiologists found high rates of esophagus, larynx, and lung and bronchus cancers. The report made no conclusion as to the cause of the higher rates, a connection health authorities caution is difficult to prove.
But to many, a link appears obvious between higher cancer rates and contamination from creosote, a wood preservative frequently used in railroad ties and utility poles. Multiple regulatory agencies have identified creosote as a probable human carcinogen.
"This is the worst example of environmental justice I have ever seen," said Loren Hopkins, chief environmental science officer at the Houston Health Department. "It's tragic."
Community members will be involved in planning and conducting the health department's survey, Hopkins told Houston Public Media. She plans to meet with residents this week to finalize questions and expects teams will start knocking on doors the first week of January.
One topic the group plans to ask about is how long residents have lived in the area, and if any members of the household had moved away.
In the DSHS report, investigators signaled the actual number of cancer cases could be higher than what was found, as affected residents may have moved away before their cancer was clinically diagnosable. Those cases would not be reflected in the Texas Cancer Registry data used to conduct the investigation.
The map above shows the census tracts included in the DSHS investigation.
Officials looked at census tracts within a one-mile radius of the railyard, an area bordered by I-610 to the north and east, Clinton Drive to the south and US-59 to the west. Across US-59 and a short distance away are two EPA-designated Superfund sites, dubbed the North and South Cavalcade sites, both of which are former wood treatment plants.
The report was requested by officials with the Texas Commission on Environmental Quality after a town hall meeting in April when residents raised suspicions creosote from a Union Pacific railyard along Liberty Road was causing illness in the community.
Creosote has been present in the area since the early 1900s, a senior TCEQ official noted in an emailed request for the study obtained by Houston Public Media.
The TCEQ continues to oversee assessment and cleanup activities at the site, a commission spokesperson said in a statement.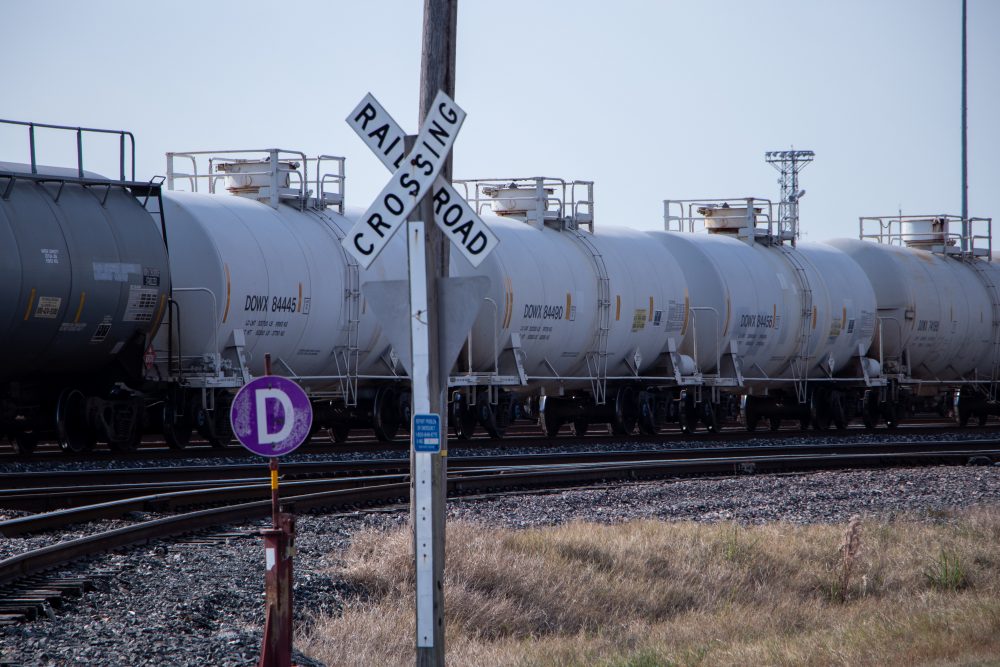 Union Pacific now owns the site, formerly the Houston Wood Preserving Works Facility, which had used creosote in its operations.
Union Pacific acquired the property when it merged with Southern Pacific Railroad in 1996, according to Raquel Espinoza, a company spokesperson.

Over time, creosote seeped into the soil and groundwater, and formed a plume stretching under at least 100 homes at various depths. Two contaminated areas, one on-site and one along the railyard's northern property boundary, were both capped in a mitigation effort, TCEQ Toxicology, Risk Assessment, and Research Division director Michael Honeycutt explained in his request for the cancer cluster investigation.
TCEQ has supervised sampling and remediation efforts undertaken by Union Pacific since it acquired the site.
"We have conducted extensive work for decades, which includes soil sampling, and groundwater sampling from over 100 different monitoring wells," Espinoza said in an email.
Sampling by local health officials found creosote was present in nearby storm drains, raising concerns the chemical could threaten air and water quality.
Air quality monitoring requested by the TCEQ and conducted by Union Pacific found levels below the EPA's threshold for vapor intrusion, according to the Houston Chronicle.
Local officials determined drinking water in the neighborhood was safe because it is delivered by city pipes rather than drawn from groundwater, according to the Houston Health Department.