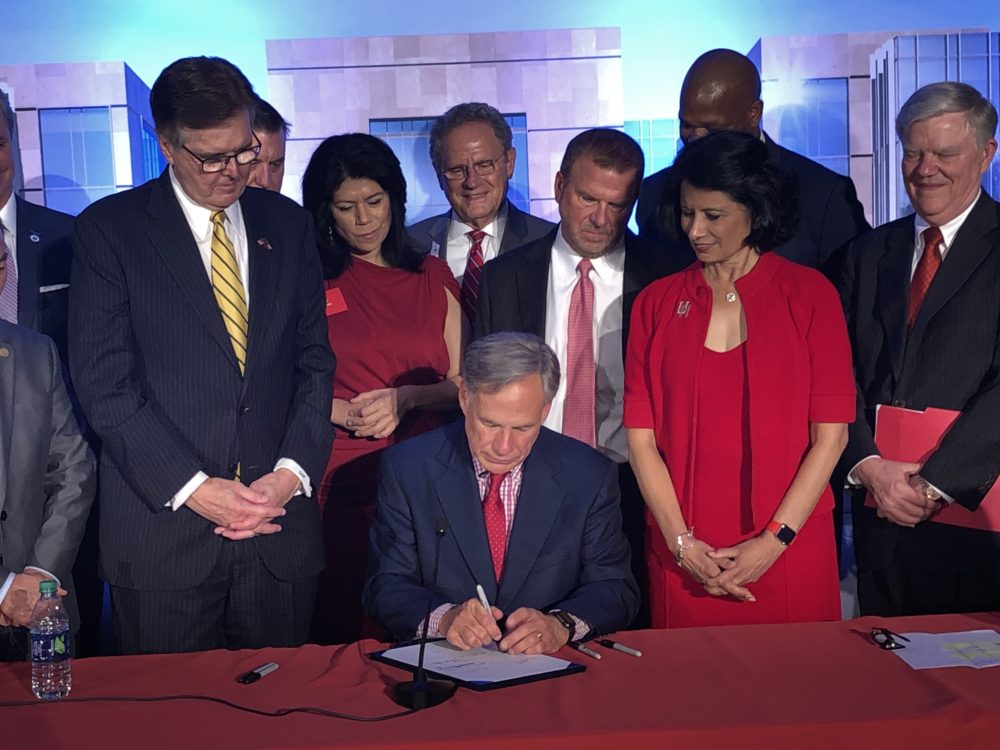 Gov. Greg Abbott was at the University of Houston to recognize their creation of a new medical school. The UH College of Medicine will be the city's first new medical school since 1972.
The governor ceremonially signed HB 826, creating the new medical school, at an event at the Hilton University of Houston. He officially signed the bill into law in May.
Gov. Abbott credited UH president Renu Khator and UH System board of regents chair Tilman Fertitta with the vision that led to the creation of the new College of Medicine.
"You made it clear why that vision was important not just to the school but also to the community, about the unique challenges that we have in healthcare here in the state of Texas, about the inadequate number of physicians that we have to take care of the patients that we have in the state of Texas, and the special focus that the University of Houston is going to have in helping Texas address the growing needs of – the growing demands of medical care in our state," he said.
Texas currently ranks 47th in the nation in its ratio of primary care physicians to population. Houston is suffering an acute shortage of primary care physicians – since the city built its last medical school, the population of metro Houston has grown by more than four million people.
The UH College of Medicine aims to bring 389 resident posts to Houston by 2025.