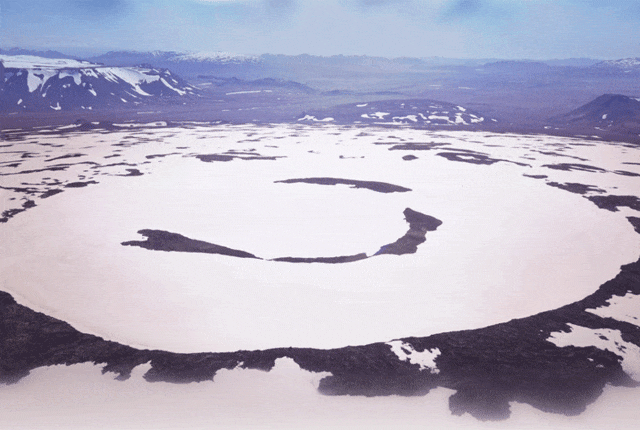 Rice researchers will place a memorial on the former site of Okjökull, the first Icelandic glacier to be lost due to climate change.
Rice University's associate professor of anthropology Cymene Howe and professor of anthropology Dominic Boyer said they wanted to create something similar to a "tombstone" for the glacier to remind people that its loss is part of a larger global issue.
"We wanted to create a kind of calling that people would recognize" Howe said. "What we want to recognize with this is that anthropogenic climate change is also a human event and it's one that we have control over and that we can also recognize a way forward."
Boyer said that while Okjökull, commonly known as "Ok", is Iceland's first glacier to disappear, more will follow in the coming decades.
Okjökull lost its status as a glacier in 2014, after melting down to one square kilometer and 15 meters deep, according to The Guardian. Ok originally measured almost 15 square kilometers.
Howe and Boyer said that scientists are worried all of the 400 glaciers surrounding Iceland will disappear by 2200.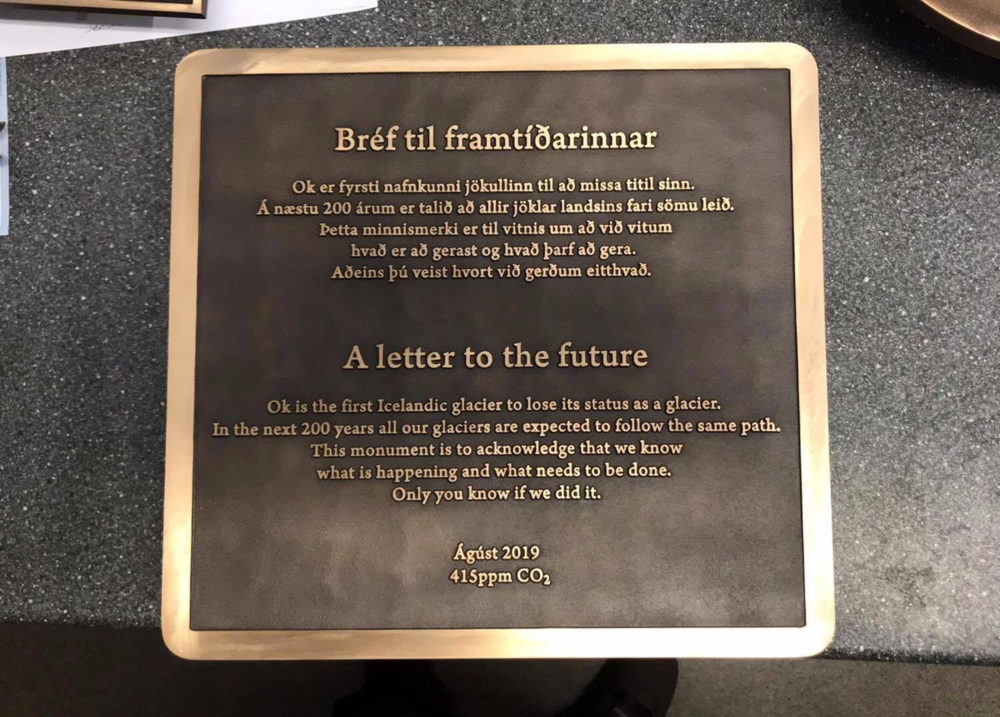 The researchers also produced a documentary last year called "Not Ok," that documented Okjökull losing its glacier title. They said their goal in bringing attention to Ok's story is to "move beyond the science question."
"We wanted to move beyond this question of constantly being worried about the science," Howe said. "Because it doesn't seem to be getting us where we need to be, which is collectively coming to an agreement about how we can all collectively turn back the dials on CO2 and other emissions that are causing global warming."
On the plaque, the figure "415 ppm CO2" is inscribed to represent the record-breaking levels of carbon dioxide that were recorded in the atmosphere earlier this year. Howe said this serves as a reminder of what's at stake.
"If we extend out our thinking beyond this little glacier in Iceland, we can see that there are really dramatic environmental impacts that are affecting not just people who live near glaciers, but people who live along coasts everywhere in the world," she said.
This thinking also applies to Houston, even though the city is far away from any glaciers or ice sheets. "If we let this amount of CO2 stay in the atmosphere, Houston will literally go under water," said Boyer. "And that's not going to happen tomorrow, but it's almost guaranteed without substantial changes."
The plaque will be unveiled at the site of Okjökull on August 18.
Listen to the researchers discuss the glacier on Houston Matters in the audio below: