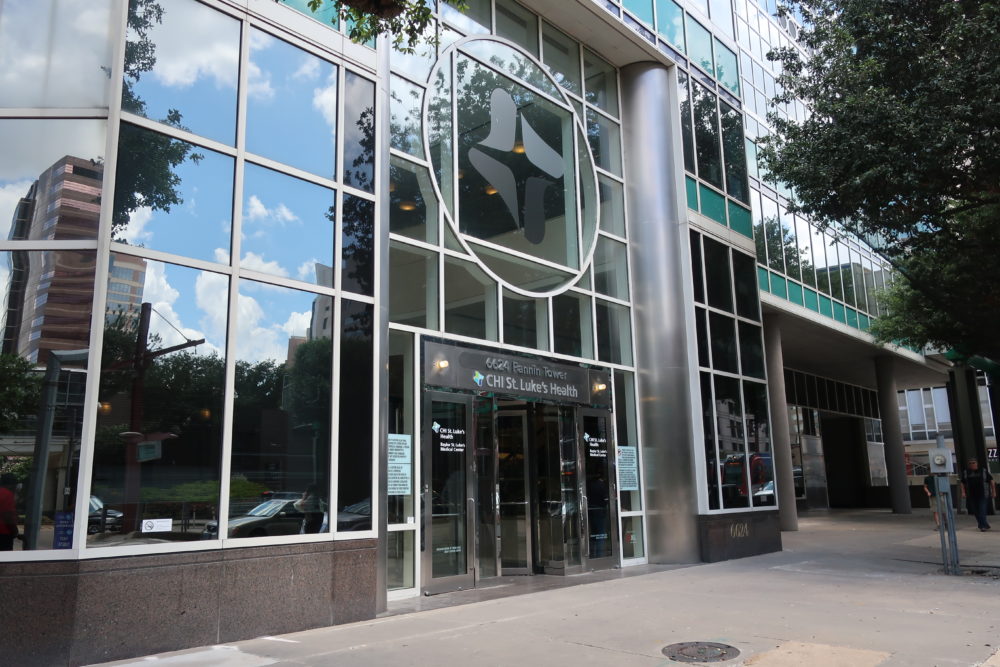 When 32 federal administrators arrived at Baylor St. Luke's Medical Center this spring, the hospital's president Doug Lawson said he'd never seen anything like it before in his career.
For two weeks, the federal surveyors from the Centers for Medicare & Medicaid Services, or CMS, examined the institution, monitoring hospital staff, checking how they operate and giving an up-and-down review of its safety practices. The end result: Federal authorities found major flaws in the system.
In an interview with News 88.7, Lawson acknowledged those safety problems, which Baylor St. Luke's plans to correct under a plan submitted in May.
"Our most important obligation at this point is to listen carefully to the findings, to learn from the findings of CMS," Lawson told News 88.7.
Among the critical safety hazards, CMS found that the kitchen's sewage was backing up into the patient food production areas and that staff didn't properly disinfect transvaginal ultrasound transducers.
Lawson said they're planning transformative upgrades, including moving all of their medical services to a new facility, but that's not expected to be complete for another five years. News 88.7 reported on the construction plans back in 2016.
"We're going to be challenged with an aging facility," Lawson said. "And we're going to make sure that that facility is more than adequate to care for the patients who need us in the short run while we invest heavily in this new hospital."
The stakes are high. The hospital lost federal certification for their legendary heart transplant program following a Houston Chronicle and ProPublica investigation into surgical complications at the hospital.
Baylor St. Luke's Action Plan Summary can be found here by clicking here. And the federal safety review can be found here.
CMS authorities also found serious safety violations in an investigation at MD Anderson Cancer Center earlier this year.