Dr. Hong Thai considered several options for her residency after graduating from the UTHealth McGovern Medical School but decided to stay in Houston, her hometown. She is one of 39 newly-minted doctors who make the inaugural group of the residency program for the University of Houston's College of Medicine.
Although the College of Medicine is scheduled to admit its first class in August 2020, Texas law requires new medical schools to create a plan to bring new first-year residency positions equal to 110 percent of the ultimate graduating class size. UH is partnering with HCA Houston Healthcare and plans to bring 138 resident positions to Houston by 2020.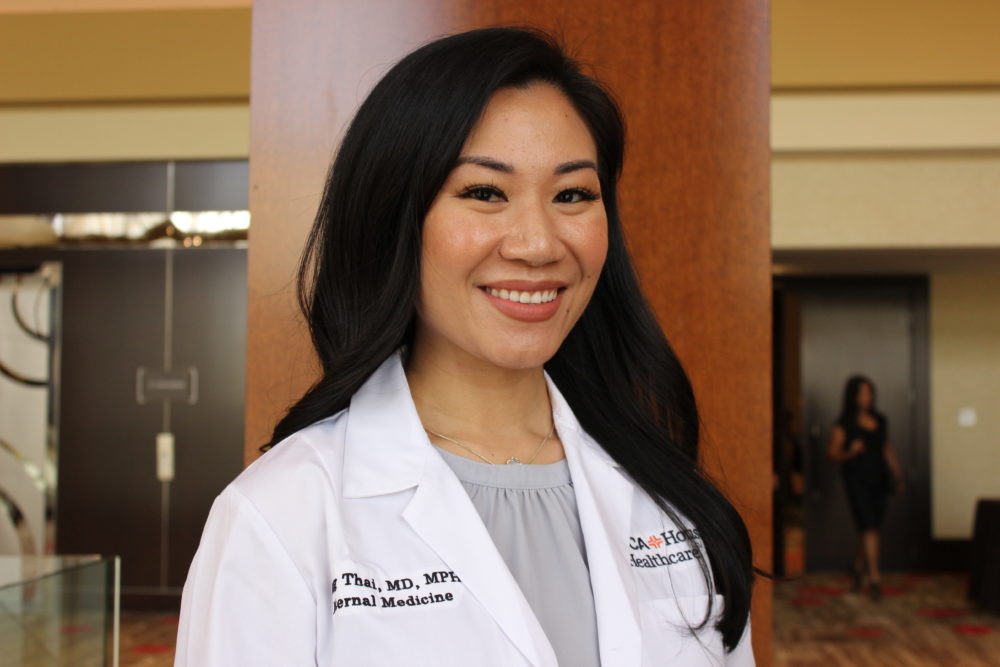 Thai and her colleagues are starting their residencies on Monday at Houston-area hospitals in the north and west part of town. They will also train at HOPE Clinic, a local federally qualified health center with locations in Aldine, Alief, southwest and west Houston.
On Friday, they attended a white coat ceremony at UH and recited the Hippocratic oath, a rite of passage for medical students.
Residencies can last from three to as many as nine years depending on the medical specialty and sub-specialty the resident chooses.
"This is the time when the resident really becomes expert," said Dr. Stephen Spann, founding dean of the UH College of Medicine. "They gain a lot of practical experience, gradually increasing responsibility for the care of patients."
For Thai, the potential variety of medical cases she will learn about and work on is one of the main reasons she is doing her residency in Houston.
"I saw really rare cases as a medical student and I saw the bread and butter cases as well and you get really good at those cases," Thai said. "You are training under world renowned physicians that are teaching us every day, so it's just a great opportunity."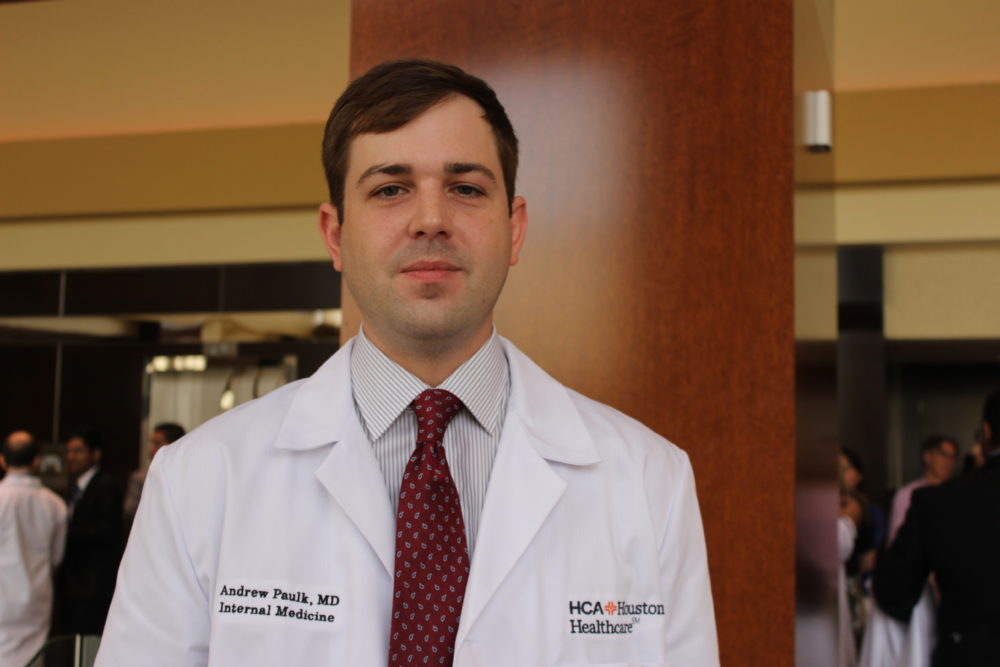 The residency program has also attracted young doctors who went to medical school in other parts of the United States. One of them is Dr. Andrew Paulk. He studied medicine at Ross University, on the island of Dominica.
Paulk is looking forward to working in different hospitals in Houston's large metropolitan area.
"You can really be prepared for just about anything if you choose this residency," he said.
Currently, the rules established by the Accreditation Council for Graduate Medical Education say a resident can work a maximum of 80 hours a week and there are also guidelines on how long a resident can be on duty without a break. "I think this has improved the lives of residents but it's also improved the care of patients," said Spann. "When I was a resident, many years ago, we might work 36 hours in a row."
The University of Houston states a principal goal of its medicine program is to address the shortage of primary care doctors in parts of Houston and Texas. Currently, the state ranks 47th out of 50 states in the ratio of primary care to population. Research by the Association of American Medical Colleges has found that 68 percent of all medical residents stay in the communities where they complete their graduate medical education.
The program aims to have 389 resident positions by 2025 and UH Chancellor Renu Khator told News 88.7 "that means that Houston and the state of Texas can expect lot of new medical doctors."
The residency is a necessary step in the process to obtain national accreditation for the medical school from the Liaison Committee on Medical Education. Khator said an initial review has been favorable and an LCME site visit team is expected sometime in the fall. "We certainly will do everything possible to make sure that we do get that final barrier completed and crossed," she said.
Both Thai and Paulk are doing their residencies on internal medicine. Thai would eventually like to specialize in critical care. She said for her, it's personal.
"My dad has been unfortunately in and out of the ICU quite frequently," she said. "I know what it's like to be on the receiving end of that, to be a family member of somebody who is so critically ill."