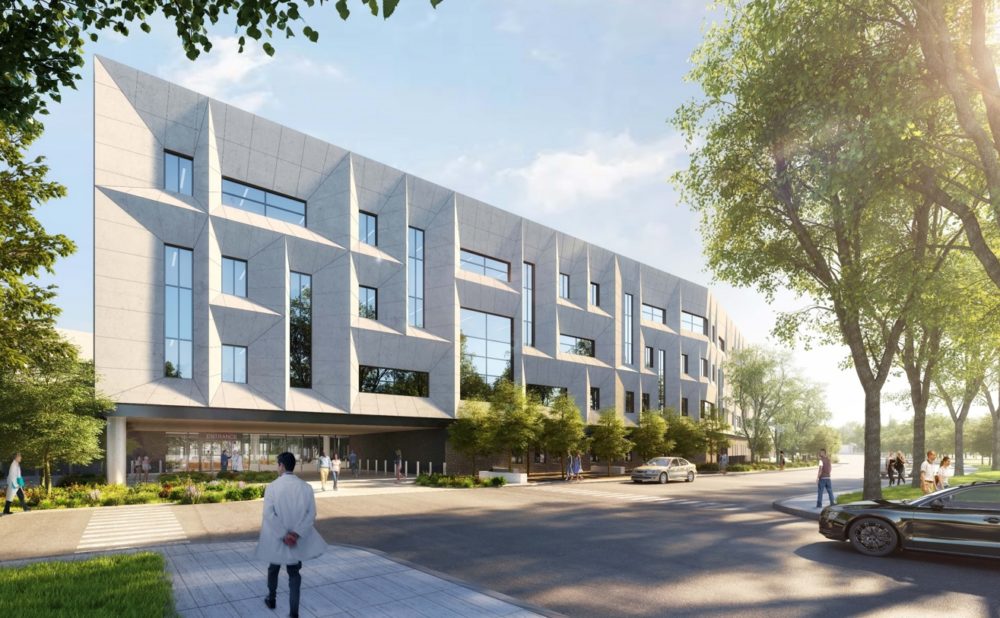 The University of Texas broke ground Wednesday on a $125 million public mental health hospital near the Texas Medical Center.
A partnership between the University of Texas Health Science Center at Houston and the Texas Health and Human Services Commission, the UTHealth Continuum of Care Campus for Behavioral Health will include a new 240-bed hospital alongside the existing UT Harris County Psychiatric Center.
Combined there will be a total of 514 beds available, Dr. Jair C. Soares, Executive Director of UTHealth, said at the groundbreaking for the new facility. He said this will make the campus the largest academic mental health inpatient facility in the country.
President of UTHealth, Dr. Giuseppe Colasurdo, said the new hospital will also change the way mental healthcare is provided by changing the way doctors are taught.
"This is not the health care that we had 30, 40 years ago where we had one specialist or primary care physicians," he said. "And now our responsibility in academic medicine is to train the trainer, redesign our curriculum with our providers, and work together to make sure that patients are cared for in a modern way."
The hospital is the first public mental health facility to be built in Houston in over 30 years, and will place an emphasis on reducing rapid readmissions and improving overall outcomes for patients.
Currently, Texas ranks 50th in the country for access to mental health care, according to the nonprofit Mental Health America.
Fred Schuster, the regional director of the U.S. Department of Health and Human Services, said the hospital is proof of the state's commitment to improving its mental health services.
"For decades, mental illness has been the largest health disparity that we did not talk about," he said.
In 2017, Senate Bill 1 secured the funds for the new campus.
Texas Senator Borris Miles, who represents the district that the new facility will be built in, said he hopes the Continuum of Care replaces the Harris County Jail as the largest provider of mental healthcare in the state.
"Our goal is to continue these investments in working to decriminalize mental health," Miles said. "We need to treat mental health patients for the illnesses that they have and get those patients the help that they need out of our jails."
The project is expected to be completed by 2022.