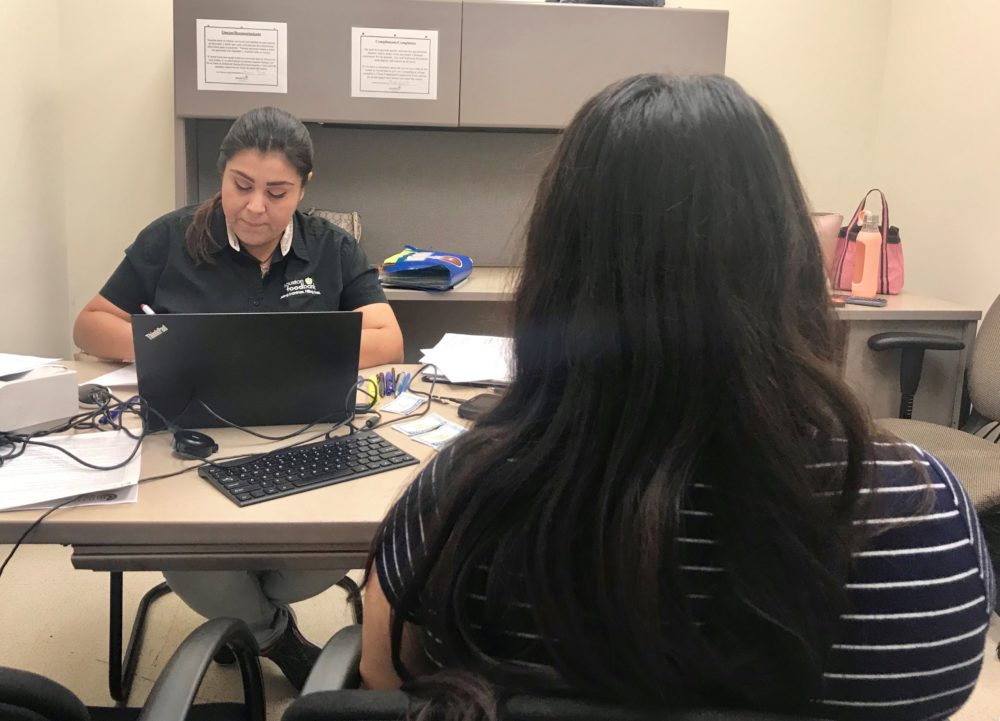 New research reveals one in seven adults in immigrant families opted out of public benefits in 2018 due to recently proposed policy changes.
According to the study, 14% of all immigrant families saw a relative decline food assistance or other public benefits to avoid risking their green card status.
The Urban Institute report comes after the Trump administration proposed new public charge rules that deter immigrants from using certain benefits.
Enrollment for programs like WIC, which offers nutritional assistance for expecting moms and their children, have seen a significant decrease in enrollment locally and statewide.
Houston Health Department's WIC Bureau Chief, Zahra Koopaei, said local enrollment has dropped by nearly 20,000 clients since Trump was elected.
"It started out actually since the election, we were at 72,000 at the time," she said. "Currently, we're 52,000 and some clients."
She's been working with WIC in Houston for nearly 30 years and said she's never seen this drastic of a drop in enrollment.
"We have never had this issue before, never dropping by chunks like this. Our clients are worried. They are scared to come to us," she said.
Though current and proposed rules wouldn't impact families using WIC, there's been a lot of misinformation on the scope of policy changes, according to Koopaei.
The proposed public charge rule would make it harder for legal immigrants to get a visa if they use, or are deemed likely to use, certain public benefits like Medicaid, food stamps and housing vouchers.
The Urban Institute report also found Latino immigrant families were twice as likely to decline public benefits out of fear.
The decline in enrollment in WIC, SNAP and other programs is seen by public health officials as putting the community's health at risk.
"If you put fear into people so that they won't even take care with the assets that we have available, the situation's just going to get much worse and there's going to be a human price to be paid, and there's going to be a worse financial price to be paid, too, so it's a lose-lose proposition," Houston Health Authority Dr. David Persse told Houston Public Media last year.
Persse said, if the rules go through, to expect a number of negative impacts on public health: less people will access preventative care (leading to more hospitalizations and, thus, a higher burden on the taxpayer), more outbreaks of diseases that could be prevented by vaccines, an increase in preventable deaths and more malnourished children.