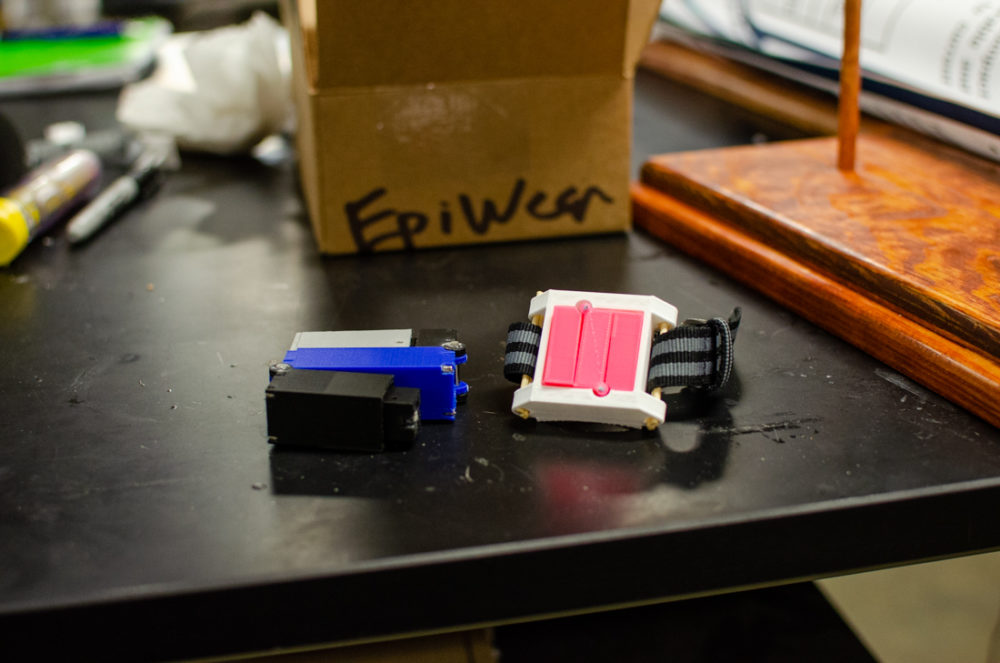 Rice University junior Justin Tang is no stranger to the EpiPen. He suffers from a severe peanut allergy, and relies on the EpiPen to deliver life-saving epinephrine when he accidentally comes into contact with the legume.
"Whether I'm going to dinner or out with friends, it's often that I forget to have it on me," Tang said. "It's large and bulky, so predominantly, I keep it in my backpack."
But Tang said he doesn't always have his backpack with him. He said his allergy has sent him to the hospital countless times.
"So, over the summer, I thought okay, why not condense this into something that's small and wearable," Tang said.
A bioengineering major, Tang assembled a team he'd worked with the previous school year and got to work. He wanted the new device to be small enough to be unobtrusive — about the size of an Apple Watch.
The team, which includes Tang and fellow undergrads Jacob Mattia, Alex Li, Albert Han and Callum Parks, would produce two products: a larger-than-life prototype to test the internal mechanisms of the injector and a non-functional prototype that fit the target form factor.
"We had a lot of experience working with each other, and we thought it'd be really fun to take our experience to the next level," Li said. "This was some of our first chances to actually prototype a device."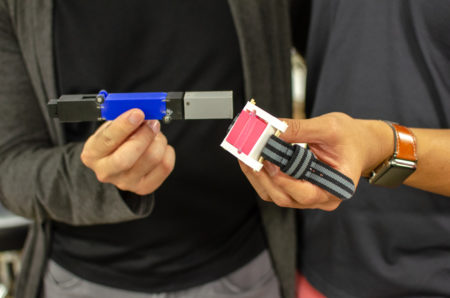 The team presented the idea to the university, which gave them funding and access to an on-campus prototyping lab, the Oshman Engineering Design Kitchen. There, the team used 3-D printers to create the parts for their prototypes.
After fine-tuning the design of individual components, they finally saw success. Tang said it was a pleasant surprise to see the needle finally penetrate the artificial skin-like surface they used to test the devices.
"When we had our finalized 2x[-scale] model, upon the second injection, it went all the way though," Tang said. "It was a shock, to say the least."
Four of the team's five members are juniors in Rice's bioengineering department.
"We're actually all in a very interesting position in that we're all looking to go to med school," Li said. "I think it's important that we have doctors who have experience with engineering so we can really build toward the future."
According to Han, the future of the device is unclear — as many team members approach their senior year, they plan to continue working on it as a side project. Han said the team may pass off the project to another group of undergraduates.
Mattia said the next step is shrinking the device to a manageable size.
"We're looking at still bringing it down to a smaller device, so, in a way, we're still in that design process," Mattia said.