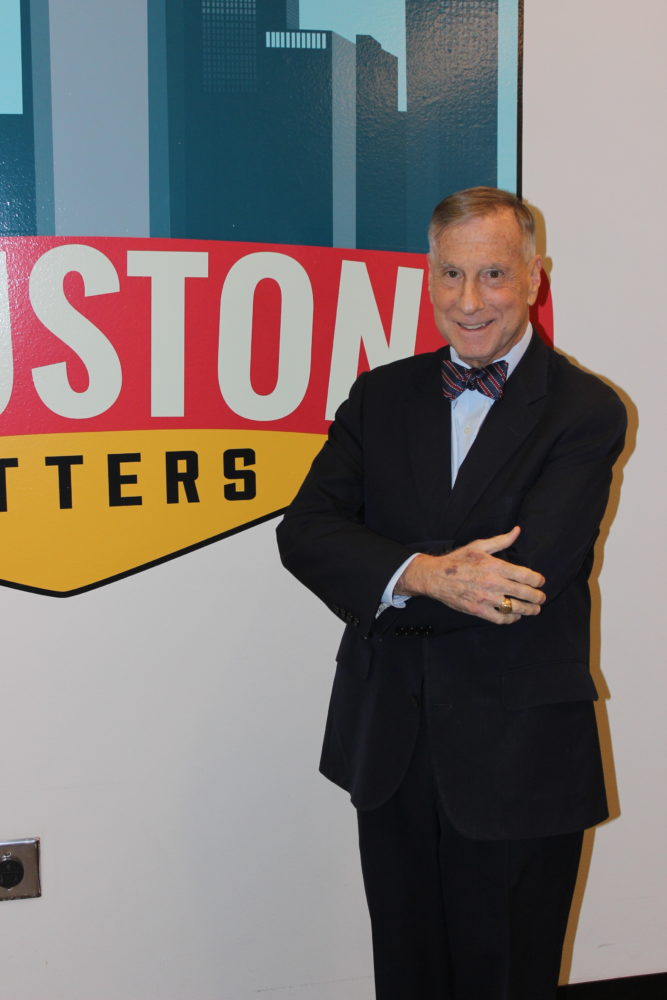 Addressing Texas' doctor shortage requires a multifaceted approach and isn't as simple as just hiring more doctors, according to Dr. Tim Garson, the director of the Texas Medical Center's Health Policy Institute.
"There are a lot of different things that go into the supply and demand ratio rather than just saying, 'OK, let's make some more doctors,'" Garson told Houston Matters.
Nationwide, the United States is expected to have a shortage of 40,000 to 100,000 doctors by 2030, according to a study by the Association of American Medical Colleges. Within that study, Texas ranked 47 out of 50 states when it came to its physician to population ratio.
So with that in mind what can Texas do to address its doctor shortage? Below are three recommendations that Garson discussed during his conversation with Houston Matters.
Push back retirement
"There's an interesting number that if we could just put off retirement of doctors by about two years each, you'd have about half the physician issues solved," Garson said. He thinks excessive paperwork is one issue contributing to physician dissatisfaction and earlier retirement. Improved technology when it comes to electronic records and automated billing and scheduling would help address that. "Those sorts of things that are real hassles for patients are the same hassles for doctors, so that's a lot of what's going on right now with physician dissatisfaction," he said. "We all love to take care of patients, it's just there's a number — like in primary care the docs only get to spend 55% of their time actually taking care of patients. The rest is hassle."
Allocate more of the work
Allocating more work to nurse practitioners and physician assistants would also help with the doctor shortage moving forward, according to Garson. "There's an interesting number that by 2030, the number of nurse practitioners and physician assistants, if they did a little more than they're doing now – not acting like doctors -, they're going to be enough of them to actually help with the physician shortage," he said. "We don't yet know how exactly that works, how much a nurse can do in helping specialists, but we know they can help a lot."
Garson said likewise nurse practitioners could help fill some of the gaps in coverage between Texas' urban and rural areas.
Promote healthier lifestyles
In terms of preventative measures, Garson said promoting healthier lifestyles so that less people need to see a doctor is key. "We don't take care of ourselves well enough. Easy to say, but I think there are some things that tomorrow morning one could do," Garson said. "Around half the people in an emergency room don't need to be there." He said simple "nudges" to incentivize healthier lifestyles like posting the number of calories on food items can go a long way.
For more insights into addressing the doctor shortage in Texas listen to the full Houston Matters interview, below.