While most Texas school children do get the required vaccines needed to enter school, an increasing number of parents are choosing not to vaccinate their children. In some areas, that trend is threatening the vaccination rates needed to keep diseases from spreading.
In their latest bi-annual report, The Immunization Partnership says non-medical exemptions for school vaccine requirements in Texas are 25 times higher now than in 2003. Statewide, between 2016 and 2018, the percentage of students with exemptions rose from 0.97% to 1.07%.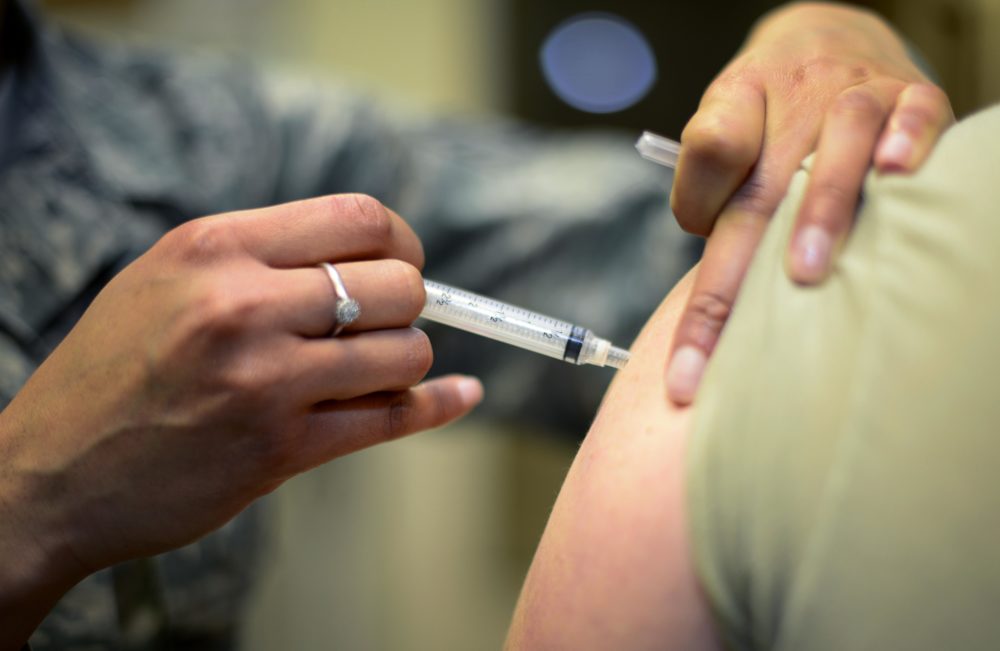 Advocates worry those increasing rates threaten groups of people who are unable to be vaccinated, such as children too young to be vaccinated or people who have certain medical conditions. Having enough people vaccinated keeps preventable diseases from spreading when they are introduced, an effect called herd immunity.
"When we see clusterings of these exemptions, they match up exactly with the same places that we're seeing outbreaks of disease across the state," said Immunization Partnership president Allison Winnike.
While some families say work requirements or a lack of health insurance prevents them from vaccinating their children, others are basing the decision off of fraudulent science linking the measles, mumps and rubella vaccine to autism which was later retracted, Winnike said.
In the 2017-2018 school year, vaccine exemption rates were highest in the Austin, El Paso, and Dallas-Fort Worth areas.
In the Houston area, vaccine exemptions seem to cluster in more affluent suburbs, creating a "ring" around the city. Montgomery County continues to outpace the state by nearly double, with a vaccine exemption rate at 1.94%, for example. Galveston County also outpaces the rest of the state. While exemption rates in Harris County are rising, rates have remained below the state average.
At the same time, 99% of parents surveyed by The Immunization Partnership statewide agreed that vaccines protect children from disease, and 9 in 10 parents said they believed that all public school children should have their required vaccines before attending school.