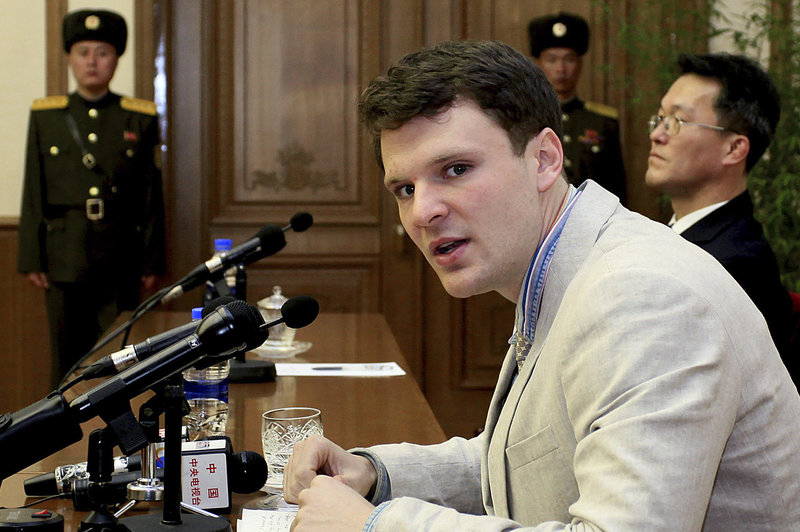 (Above: American student Otto Warmbier is presented to reporters in Pyongyang, North Korea in Feb. 2016. Warmbier was returned the US in a coma before passing away June 19, 2017. Photo: Kim Kwang Hyon/AP)
American college student
Otto Warmbier died last week
(June 19, 2017) after being returned to the US following his detention in North Korea for more than a year. When the 22-year-old was returned home he was in a coma. In a statement reported by NPR, his family says when Warmbier returned home, "he was unable to speak, unable to see and unable to react to verbal commands."
With that in mind, on this edition of Houston Matters, we look closer at what happens to a person's body when they're in a coma. What triggers a coma? How much do we know about what people do or don't see, hear, or feel?
Also this hour, we discuss whether political discourse these days incites violence. We examine why Texas wants to remove the golden-cheeked warbler from the endangered species list. And Jeff Balke joins us to discuss the latest Houston sports news.
Houston Matters offers a free daily, downloadable podcast here, on iTunes, Stitcher and various other podcasting apps.