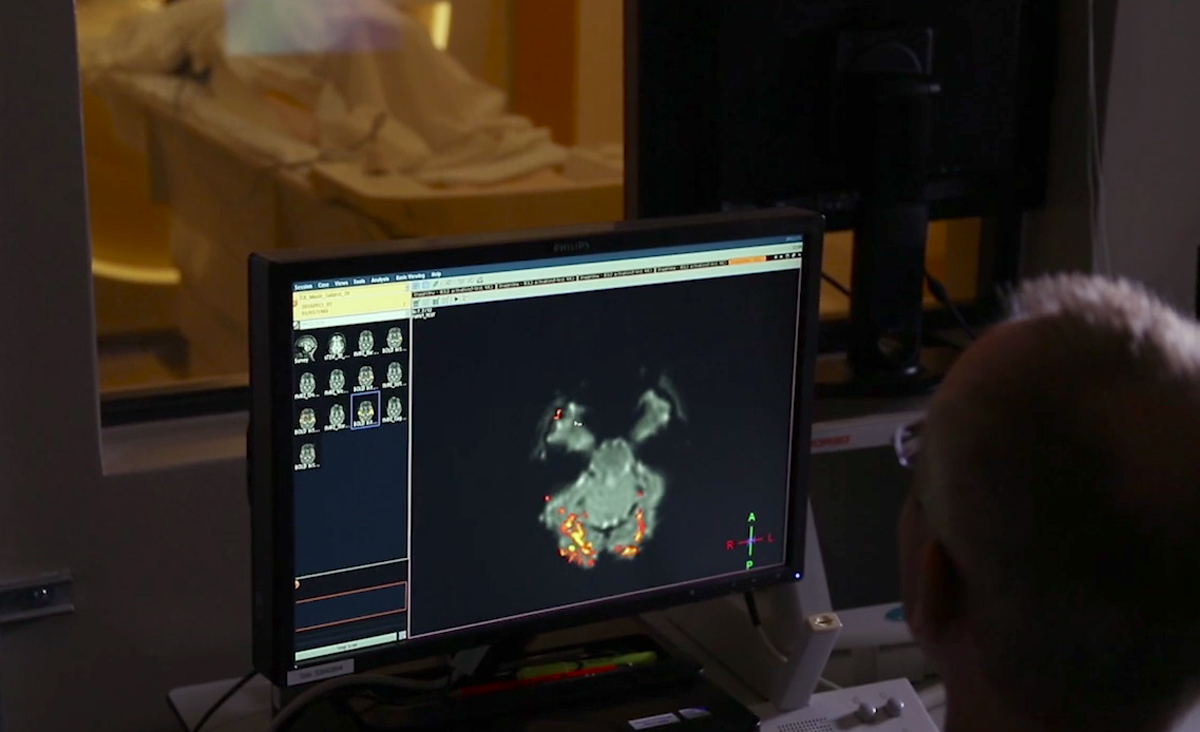 (Above: A researcher studies brain scans of a patient inside an MRI, in a video from Houston Methodist.)
Houston Methodist recently conducted a
study concerning music's effect on the brain
. In the study, the subjects were placed in an MRI machine and exposed to various types of pre-selected music and plain speaking, and then a song of the subject's choosing.
That last part is what the researchers really honed in on after discovering that certain areas of our brains receive a significant increase in blood flow and activity when exposed to familiar music with a strong personal connection.
To discuss the methods behind the research — and where they hope to take it — we talk with Dr. Christof Karmonik, a neuroscientist with Houston Methodist, and Todd Frazier, a composer who works at Houston Methodist's Center for Performing Arts Medicine.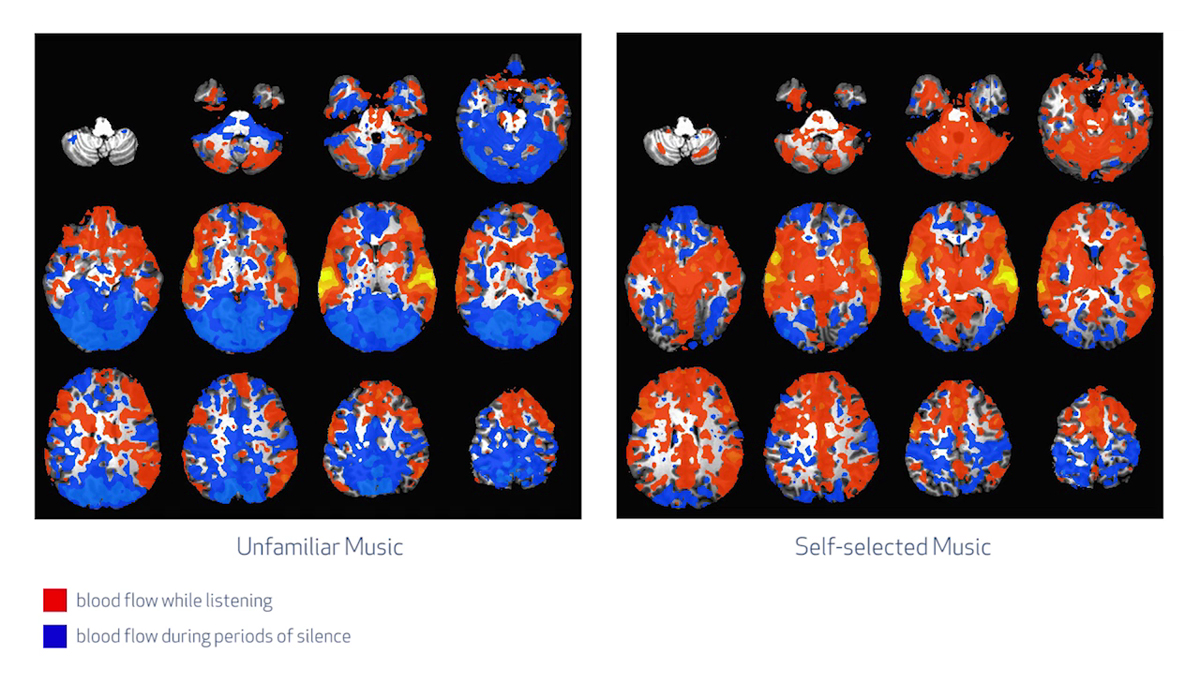 (Above: Comparison imagery of patients' brains when listening to music they're not familiar with and music the subjects are familiar with, from a video by Houston Methodist.)