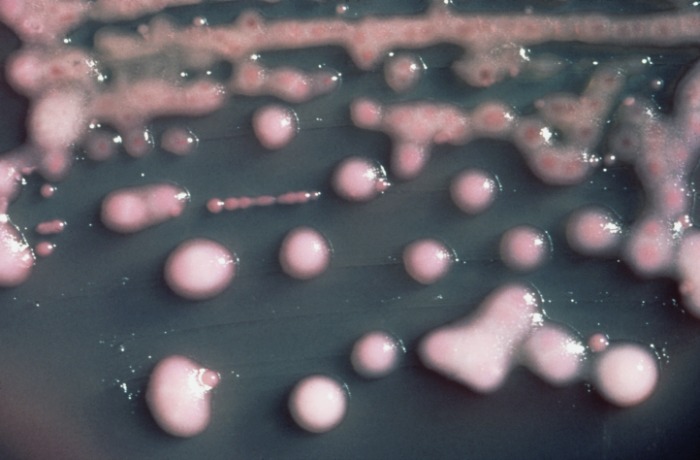 (Above: The bacteria K. pneumoniae shown under a microscope. Photo: Public Domain/Wikipedia Commons)

A
strain of bacteria resistant to antibiotics
is more common in Houston than anyone previously realized. That's according to researchers at Houston Methodist who reported the findings May 16. The strain is called
Klebsiella pneumoniae
and is what is often referred to as a
superbug
— a pathogen that has the ability to resist some (or many) antibiotic drugs.
We learn more about superbugs like K. pneumoniae from Dr. Luis Ostrosky-Zeichner of UTHealth. He's working with the Centers for Disease Control and Prevention to develop guidelines for dealing with another superbug.
Then we revisit our 2016 conversation about how doctors are preparing for a post-antibiotic world with Dr. Cesar Arias of UTHealth and Dr. Yousif Shamoo of Rice University.