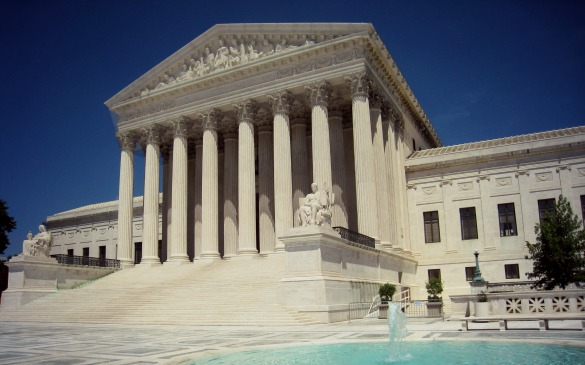 Gerrymandering is the process by which congressional districts are drawn in a way that heavily favors one party over the other. Recently, the U.S. Supreme Court ruled that
North Carolina had violated the Constitution
by doing this very thing — drawing district lines according to race.
After similar rulings in Alabama and Virginia, could Texas be next? We talk with Rocky Rhodes, professor at South Texas College of Law Houston, about the ruling, what standards the court suggesThe Bts should be used, and how the Voting Rights Act comes into play.
Also this hour…
Antibiotic-Resistant "Superbug" Prevalent in Houston
A strain of bacteria resistant to antibiotics is more common in Houston than anyone previously realized. That's according to researchers at Houston Methodist who reported the findings May 16. The strain is called Klebsiella pneumoniae and is what is often referred to as a superbug — a pathogen that has the ability to resist some (or many) antibiotic drugs. We learn more about superbugs like K. pneumoniae from Dr. Luis Ostrosky-Zeichner of UTHealth. He's working with the Centers for Disease Control and Prevention to develop guidelines for dealing with another superbug. Then we revisit our 2016 conversation about how doctors are preparing for a post-antibiotic world with Dr. Cesar Arias of UTHealth and Dr. Yousif Shamoo of Rice University.
Sgt. Pepper 50th Anniversary
Tomorrow (June 2, 2017) marks 50 years since the U.S. release of the classic Beatles album Sgt. Pepper's Lonely Hearts Club Band. When the album came out, it became the soundtrack to the "summer of love." The whole world stopped and listened. People played it from start to finish and flipped it over to play again. Now, a remix of the album has been released to mark the anniversary, and Ed Mayberry, News 88.7's Beatles reporter (aka uber fan), has been listening to it. He talks with long-time Beatles associates Bill Harry and Tony Bramwell about this colorful period in the lives of the Fab Four.
Houston Matters offers a free daily, downloadable podcast here, on iTunes, Stitcher and various other podcasting apps.