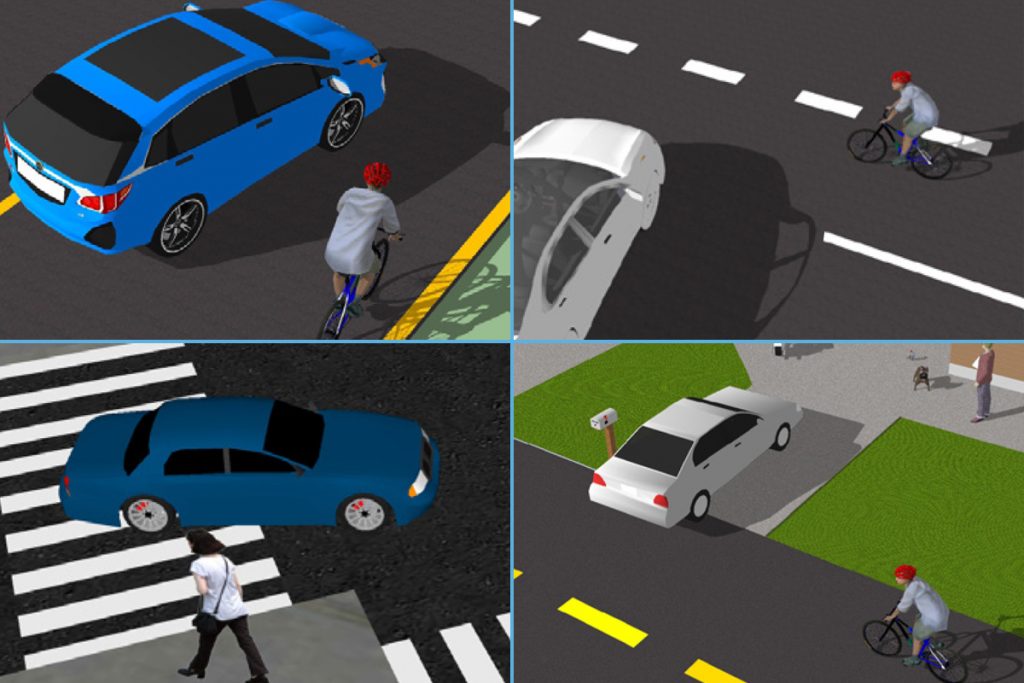 We've all had near-misses on Houston roads — moments when we just dodged an accident, while changing lanes and not realizing there's someone in a blind spot, or not being seen by a speeding car while riding a bike. A team of researchers recently studied that latter experience – and ones like it.
Dian Nostikasari and Kyle Shelton of Rice University's Kinder Institute for Urban Research have published their findings in a new report called Learning from Close Calls: A Glimpse Into Near-Miss Experiences. On today's show, Joshua Zinn has more on what they found, and what exactly they mean by a "near-miss."
Also this hour…
Legal Challenges Anticipated Over SB 4
Almost immediately after Governor Greg Abbott signed SB 4, the so-called "Sanctuary Cities" bill into law, Texas Attorney General Ken Paxton filed a preemptive lawsuit asking a federal court to uphold its constitutionality. Shortly after that, the League of United Latin American Citizens filed a lawsuit against the Governor and Attorney General alleging that the law is unconstitutional. This is only just the beginning in what may shape up to be a lengthy legal fight over the bill. Josh Blackman, associate professor of Law at South Texas College of Law Houston joins us to examine how else the bill might be challenged, and what we might learn from a previous immigration law tussle in Arizona.
Mental Health in Church
Dr. Rheeda Walker is a psychology professor at the University of Houston, and she's the lead consultant for the Advancing Emotional Health initiative at Wheeler Baptist Church in Houston's Third Ward. She holds free workshops at a number of African American churches in Houston on mental health awareness. The World Health Organization estimates one in four people worldwide are affected by a mental or neurological disorder at some point in their lives. But Dr. Walker says African Americans are less likely to seek help for it. She believes churches are the key to reaching them. We find out why.
SPA 50th Anniversary
The Houston-based Society for the Performing Arts is somewhat unique in the region's arts scene, because it features, well, a little bit of everything: SPA performances range from musical acts to puppetry shows to dance companies to appearances by authors. This year, SPA celebrates its 50th anniversary with a performance by Jessica Lang Dance (May 20, 2017) specifically commissioned by the organization. To talk about the dance performance — and the organization's past 50 years — Houston Matters producer Joshua Zinn speaks with June Christensen, SPA's CEO, and Jordan Drum, director of operations.
Houston Matters offers a free daily, downloadable podcast here, on iTunes, Stitcher and various other podcasting apps.