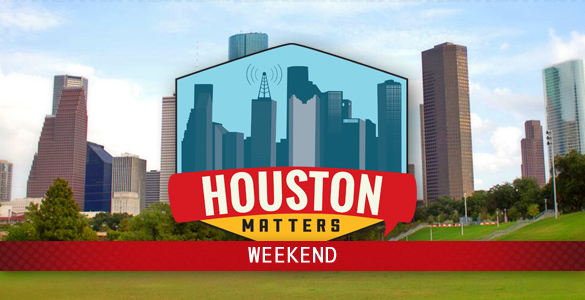 What makes a great suburb? A report from Rice University's Kinder Institute for Urban Research examines ways Houston suburbs can improve. The study is based on five case studies of Houston suburbs, including Sugar Land and The Woodlands.
On this edition of Houston Matters Weekend, Kyle Shelton, the man behind the research, joins us to discuss how our idea of suburbs has changed over time and how Houston suburbs can be improved.
Also this hour...
Accepting the Oscar…of Science
Dr. Huda Zoghbi, professor in the departments of pediatrics, molecular and human genetics, neurology and neuroscience at Baylor College of Medicine, has had a roller-coaster life. While in medical school in Beirut, civil war forced her to the U.S. Once arriving here, she received her medical degree as a pediatric neurologist from Meharry Medical College in Nashville, Tenn.
At Baylor College of Medicine, Dr. Zoghbi has made a noticeable impact studying the genes behind neurological disorders such as Rett Syndrome and spinocerebellar ataxia, which has led to other discoveries. In December 2016, Dr. Zoghbi was awarded The Breakthrough Foundation Prize. It's awarded to researchers who have made discoveries that extend human life. The awards are often thought of as the Oscars of science. Paige Phelps sat down with Dr. Zoghbi to discuss her life's work.
GRASP-ing for Answers
Harris Wittels' success was fast, and it was early. He attended Houston's High School for the Performing and Visual Arts. And, at age 22, comedian Sarah Silverman discovered him at a stand-up club and had him write for her show on Comedy Central. His last project was writing for and co-producing the Netflix series Master of None, and he was going to star in it as Aziz Ansari's best friend. But that wasn't meant to be. In February 2015, Wittels died from a heroin overdose at age 30.
To cope with her grief, his mother, Maureen Wittels, founded the first Houston chapter of GRASP (Grief Recovery After a Substance Passing). Maureen Wittels talks with us about better approaches and treatment for drug addicts. And Dr. William Martin, director of the Drug Policy Program at Rice's Baker Institute, discusses his research and experiences with addiction and drug policy.
Spectator Sport?
The annual Houston Marathon, which begins and ends at the George R. Brown Convention Center was in mid-January. Each year, it attracts more than 20,000 participants and some 200,000 spectators. But what is it about the simple act of watching people run a race that we find so fascinating? We ask Dr. David Walsh, clinical assistant professor at University of Houston's Department of Health and Human Performance, about the history of marathons and what draws us to foot races.
Houston in the Nineteenth Century
Dan Worrall, a member of the Harris County Historical Commission, recently published a book about the history of west Houston called Pleasant Bend: Upper Buffalo Bayou and the San Felipe Trail in the Nineteenth Century. The book grew of his efforts to save an early Texas graveyard from destruction, hidden away from the modern world near Post Oak Boulevard where his second great grandparents are buried. Maggie Martin talks with Worrall about the book and about the early settlers of what we now call Houston.
Houston Matters Weekend airs every Saturday at 1 p.m. on News 88.7. If you have questions or comments about something you hear, e-mail us at talk@houstonmatters.org. | News 88.7 Program Lineup